A couple weeks ago, I was lucky enough to chat with Marco Rodriguez, one of the three masterminds behind Zilker Brewing Company in Austin, Texas. Over a ridiculously delicious Coffee Milk Stout, he filled me in on how they went from corporate to kegs.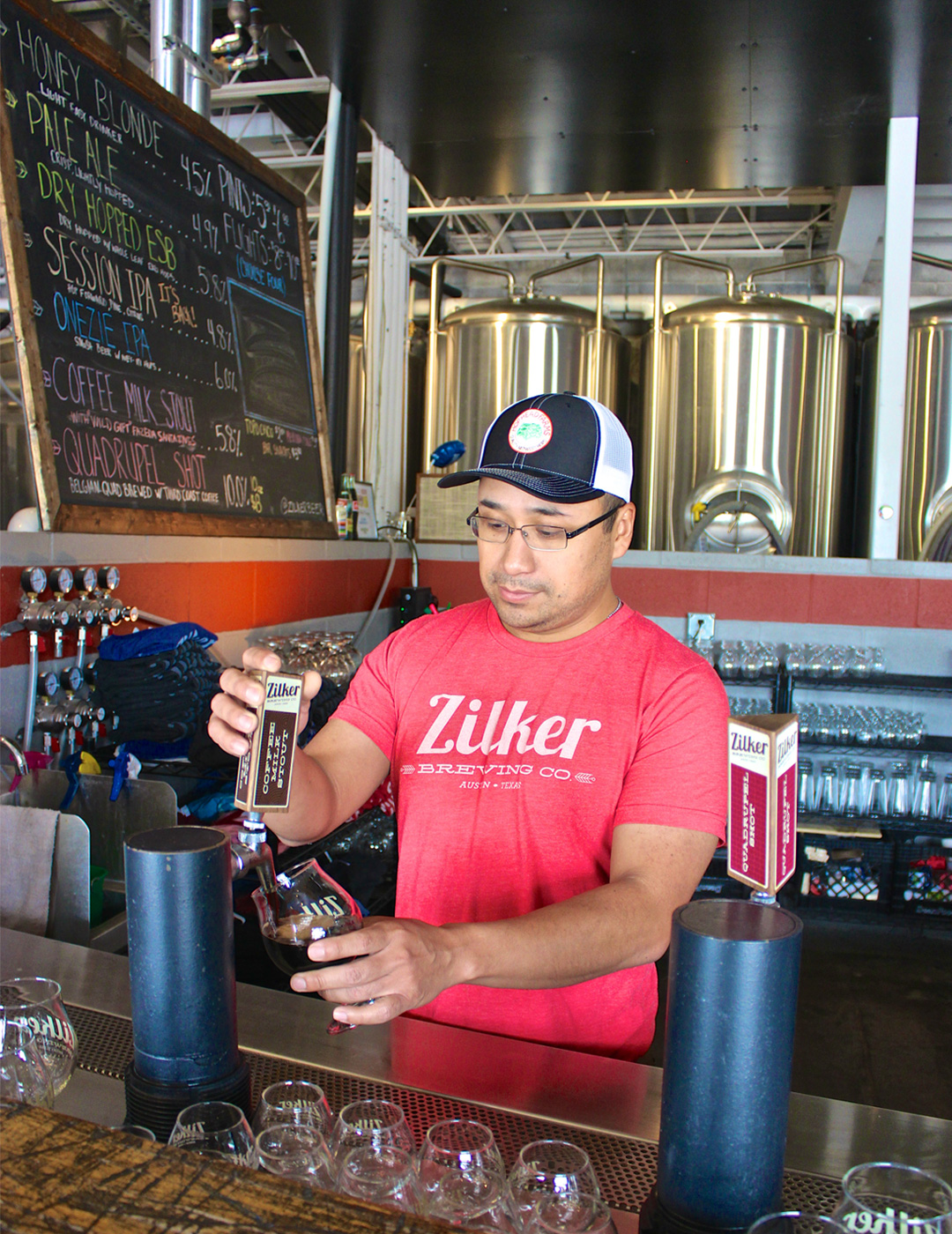 Zilker Brewing Company is the creation of brothers Patrick and Forrest Clark and their good friend Marco Rodriguez. The three started home brewing in 2008. After entering their IPA into a competition and winning gold, they knew it was time to get serious about turning their hobby into a full time profession. "That was the kick in the pants we needed to get started on the business plan," says Marco. Fast forward to a few years later where you can spend a relaxing day at the popular brewery on the burgeoning east side of Austin, lounging with friends on tables made from reclaimed train car wood while sipping on hoppy favorites like the Marco IPA.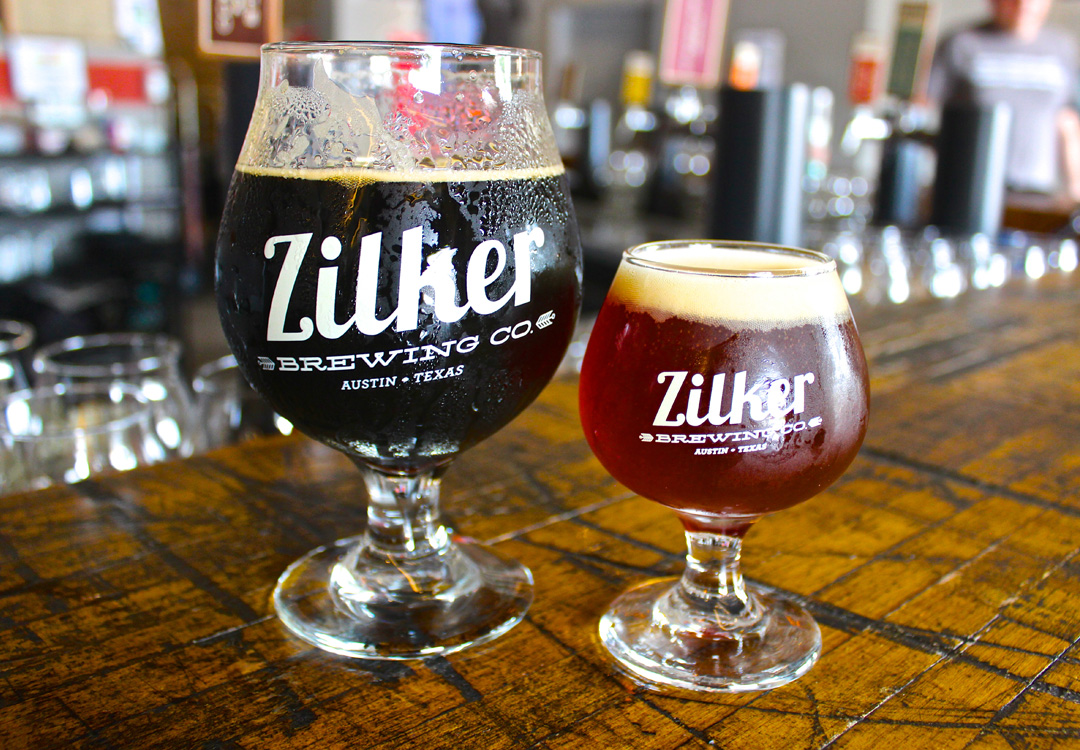 Before crafting beer full time, Marco's days were spent working at his desk job as a tax examiner for the IRS, while nights were reserved for volunteering at local breweries like Jester King. "I think I called and emailed every brewery within a 50 mile radius, just to get my foot in the door," he says. Marco isn't the only passionate hard worker at Zilker. Rachael Hackathorn, Zilker's Operations and Events Manager, proudly admits she easily puts in 100+ hours in a week. "It doesn't help that I live a couple blocks away from the brewery," she laughs. "One special night when the fire alarm went off, we learned I could get out of bed, throw on clothes, jump in my car and be here in 3 minutes."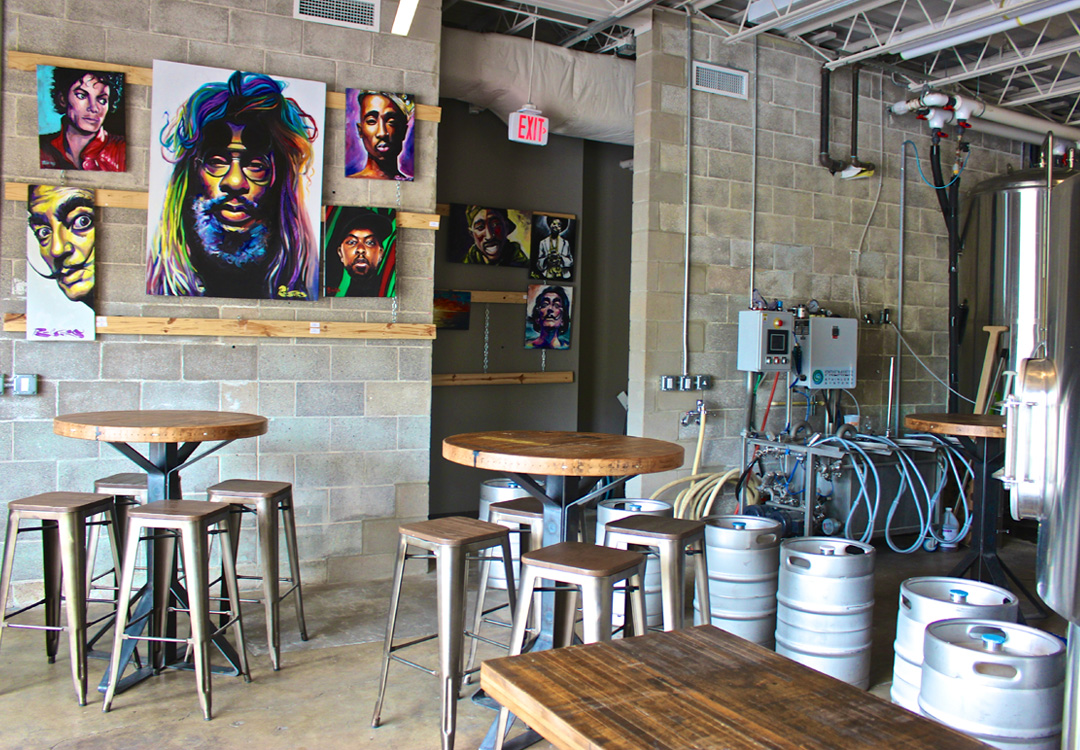 The entire team at Zilker Brewing Company happily works their arses off. Though they each have set jobs and responsibilities, the work fam (made up of 3 taproom staffers, a delivery driver, brewer & 3 owners) chips in however they can, doing anything from carrying kegs to installing lights and helping coordinate community events.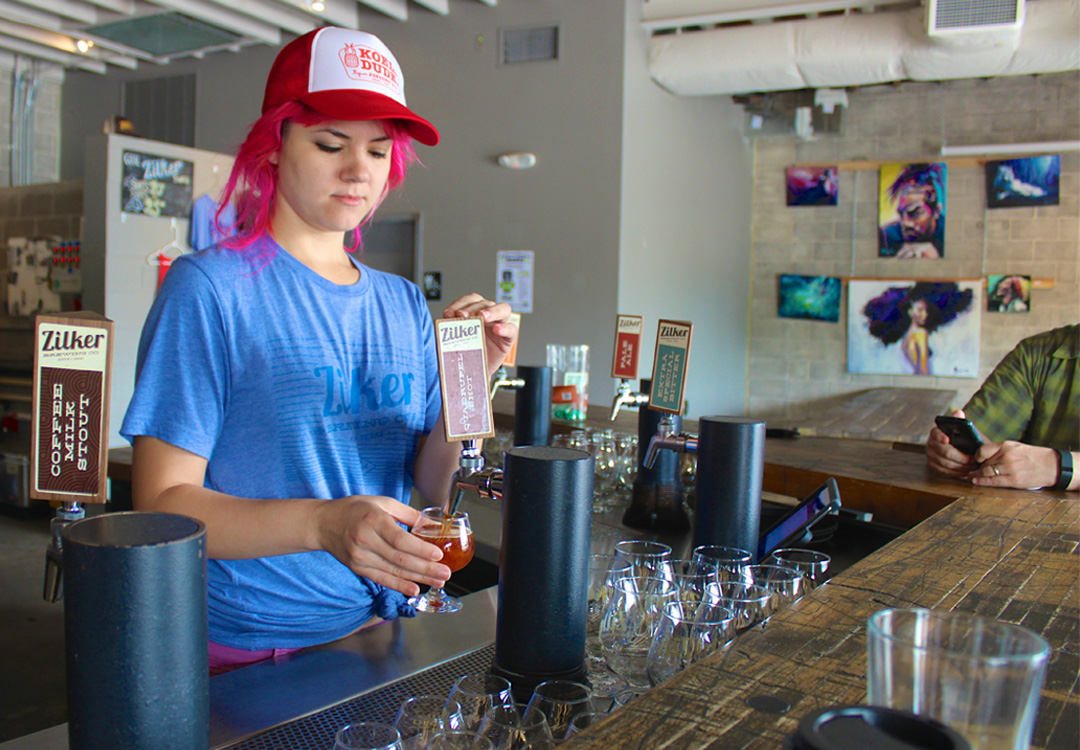 Sarah—one of the skilled taproom pourers and pictured above—is starting classes to earn her Cicerone Certification (think wine Sommelier, but for the beer world.) Rachael is an exam away from earning hers. It doesn't take more than a flight at the bar to understand these gals know their stuff. "It's fun being able to nerd out about beer together," says Rachael. "Plus it helps to have a knowledgeable staff."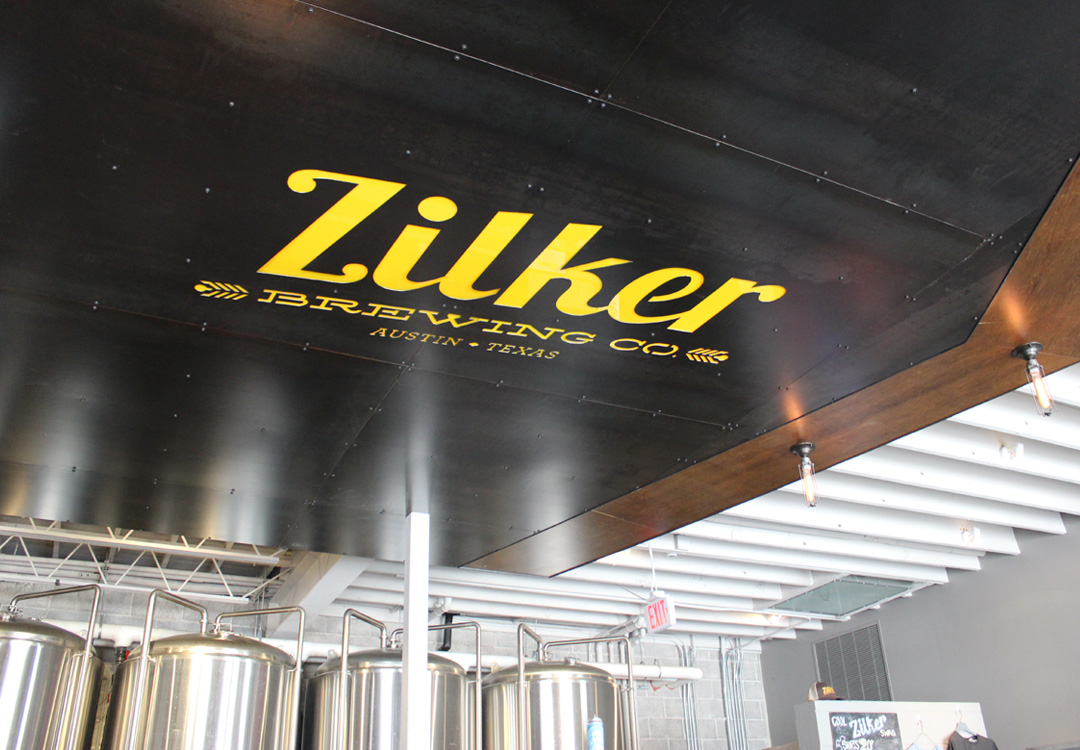 Most of the team got into the industry by experimenting with home brewing. If you're interested in getting into the brew-making business, Marco suggests visiting your local brew shop like Austin Homebrew Supply or SoCo Homebrew to get hooked up with a basic brew set up. "It takes a lot of teaching yourself, reading books and just jumping right in and figuring it out," says Marco. One of his favorites books is "How to Brew" by John Palmer. He's a big fan of Ray Daniels too.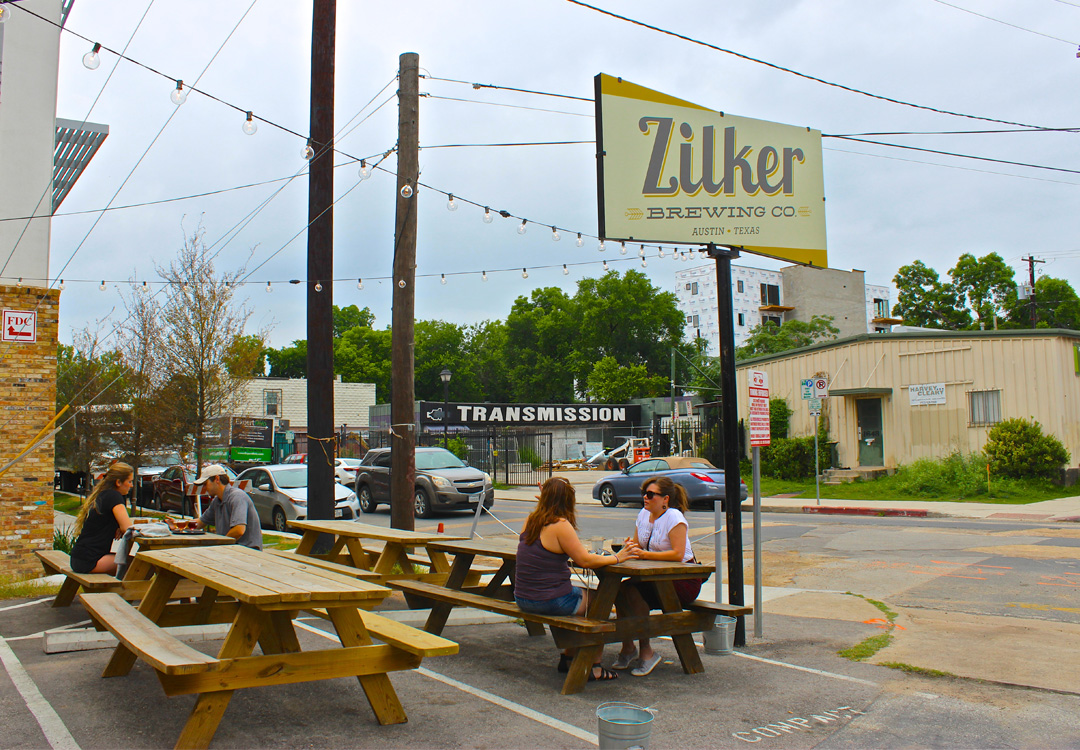 Finding the perfect location for Zilker Brewing Company took a while. "We're picky," says Marco. "We wanted a cool place where people in the neighborhood could gather. A warehouse box wasn't good enough for us." Luckily Zócalo (the company behind Zilker Brewing's branding) were besties with the landlord of where the brewery now calls home. The guys were able to nab the space before it hit the market. After a lot of construction, hard work, patience and luck, Zilker Brewing Company opened its welcoming garage doors in 2015. With raving Yelp reviews and Zilker Brewing T-shirts, hats and other schwag being worn around town, it's pretty clear the neighborhood is happy to have them. Stop by Zilker Brewing this weekend for a cold one, and keep an eye on their Facebook page for special events.