After tastings at 4 different wineries, Scott and I were in need of a bit of a reset. We took a quick power nap back at the hotel and downed a couple Dirty Chai's from Java Ranch before setting off to explore the main drag in Fredericksburg. Side note: Some of the nicest people on the planet work at Java Ranch. Seriously! We went back the next morning and had so much fun chatting at the register that we almost forgot to order. Ha! Meanwhile on Main Street, we stopped into Hondo's (a must), before meeting a lovely Longhorn named Bingo. Hey girl!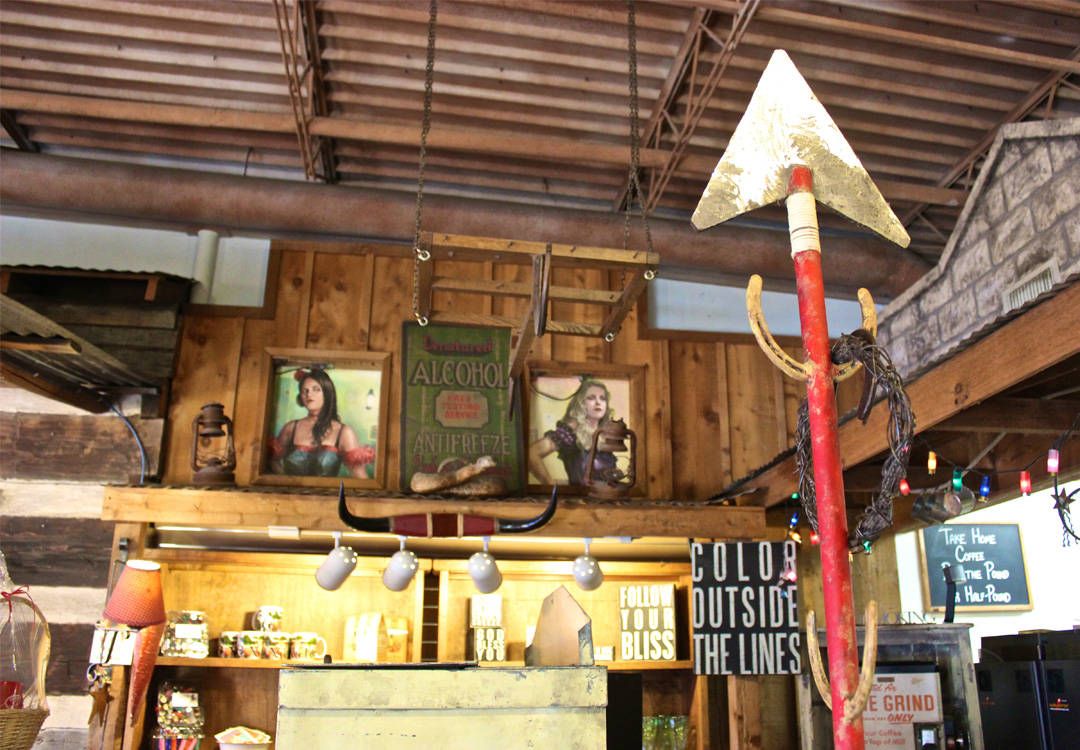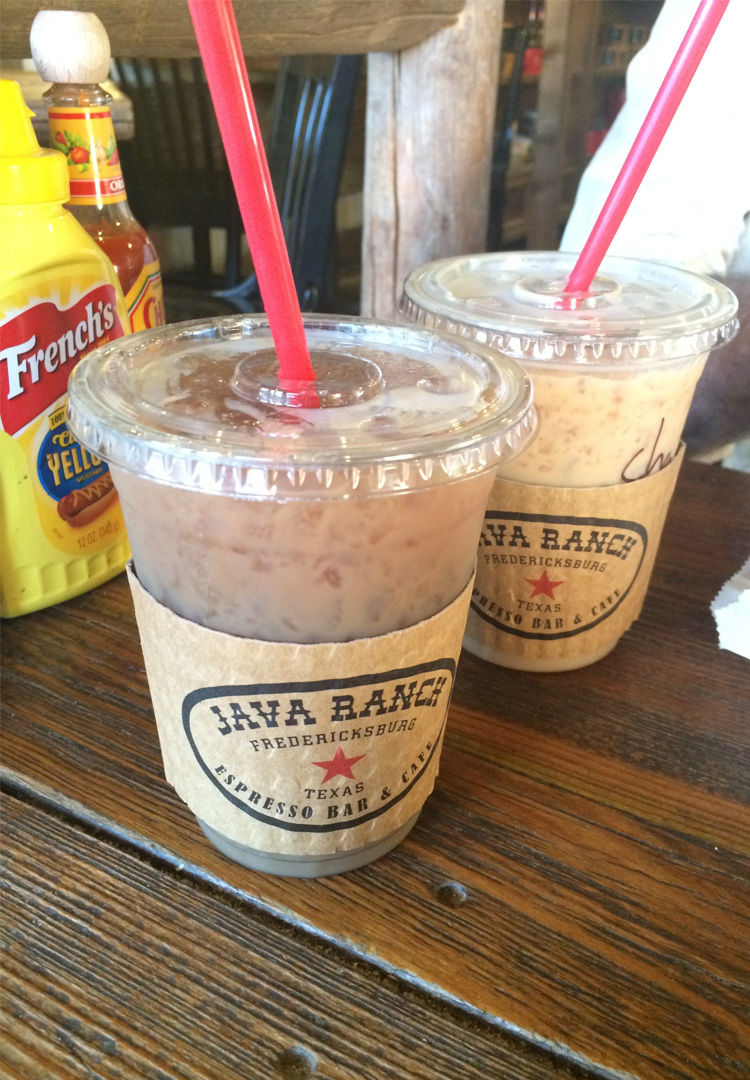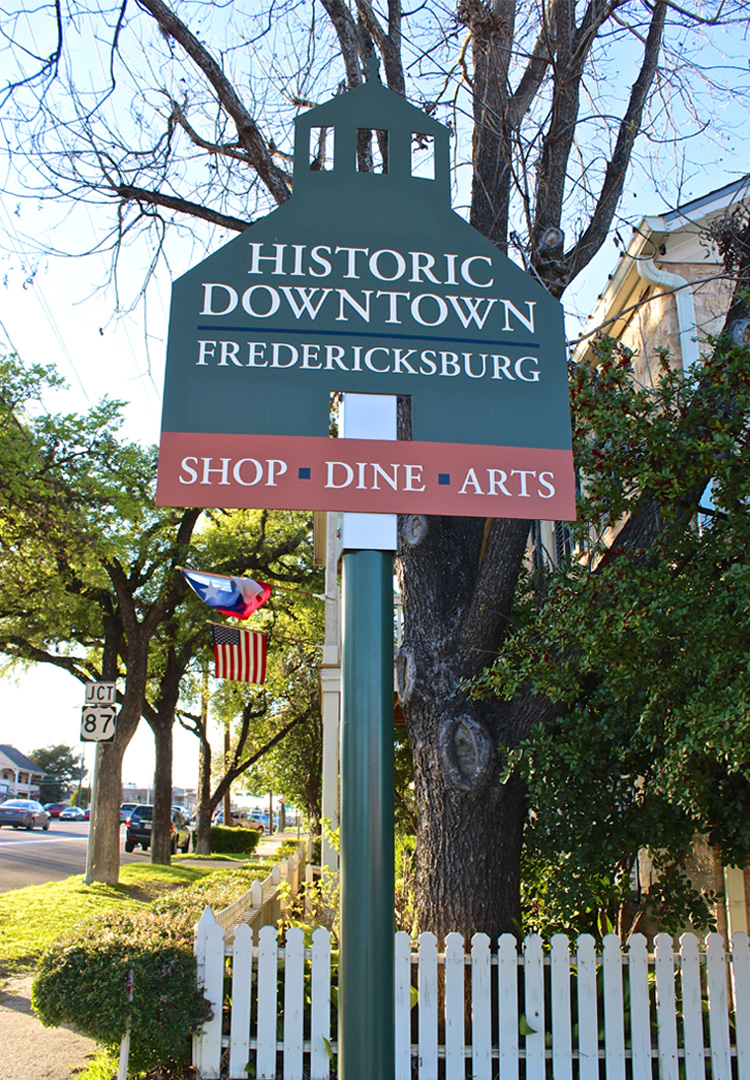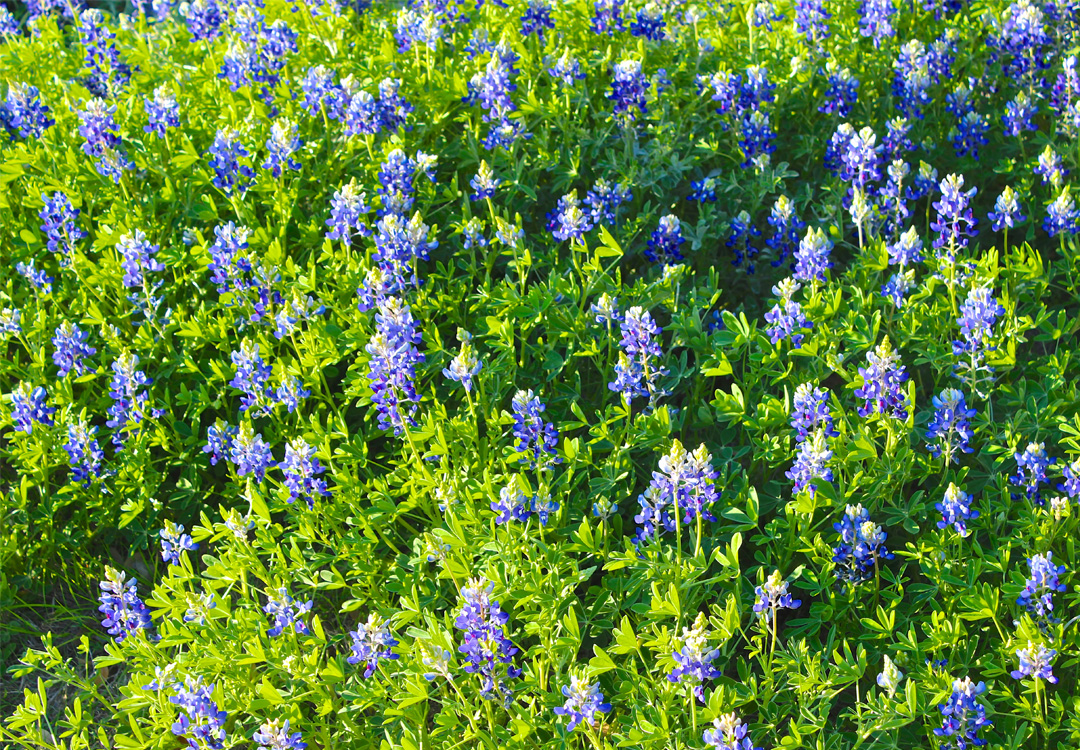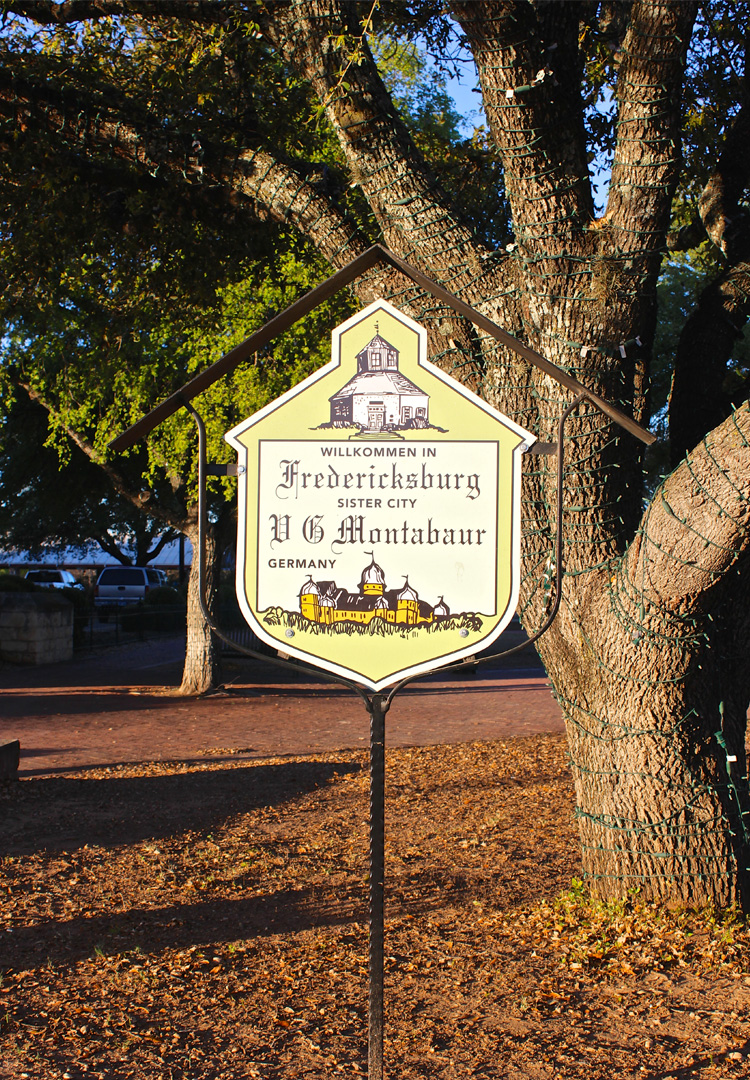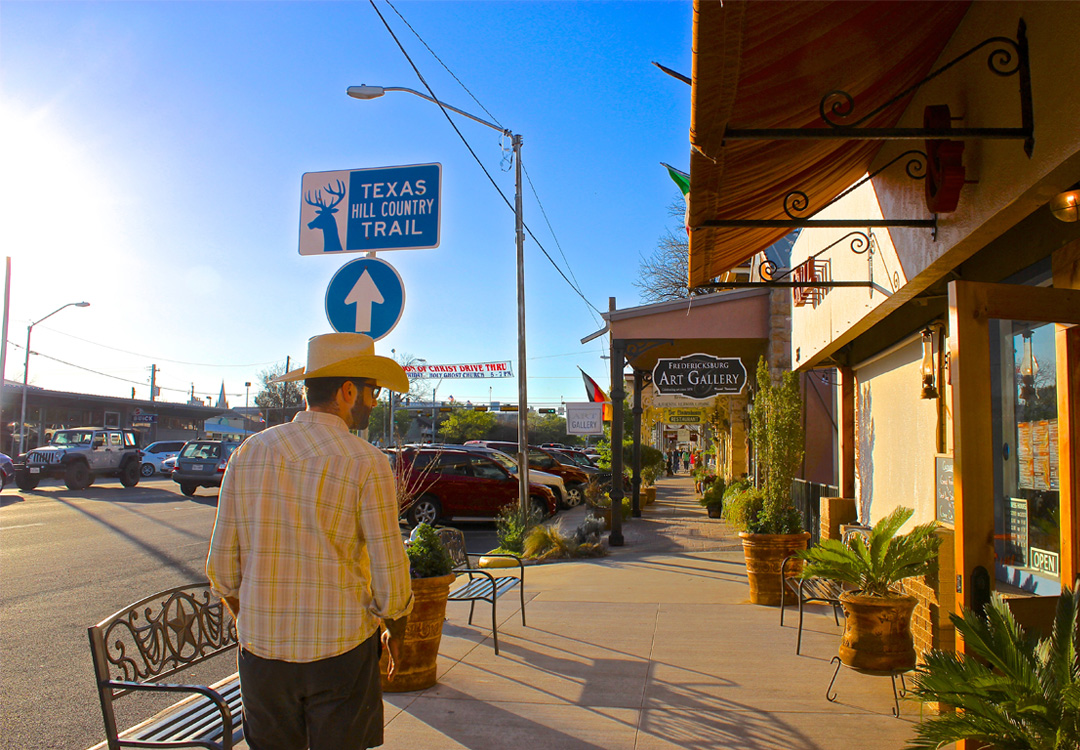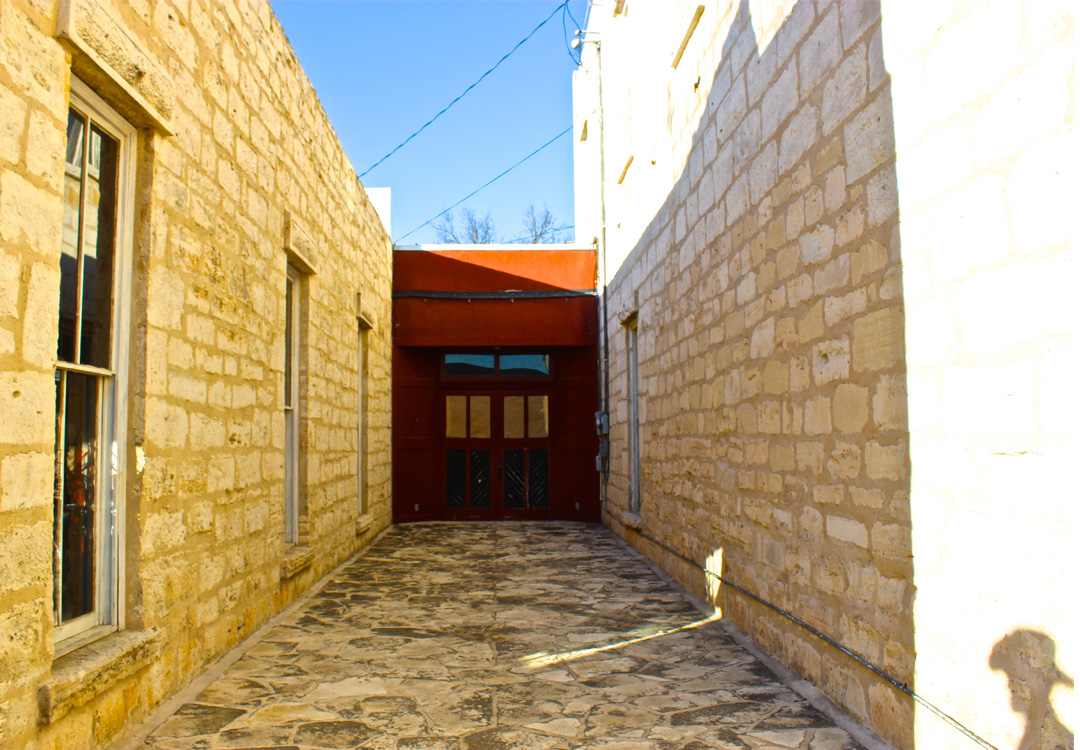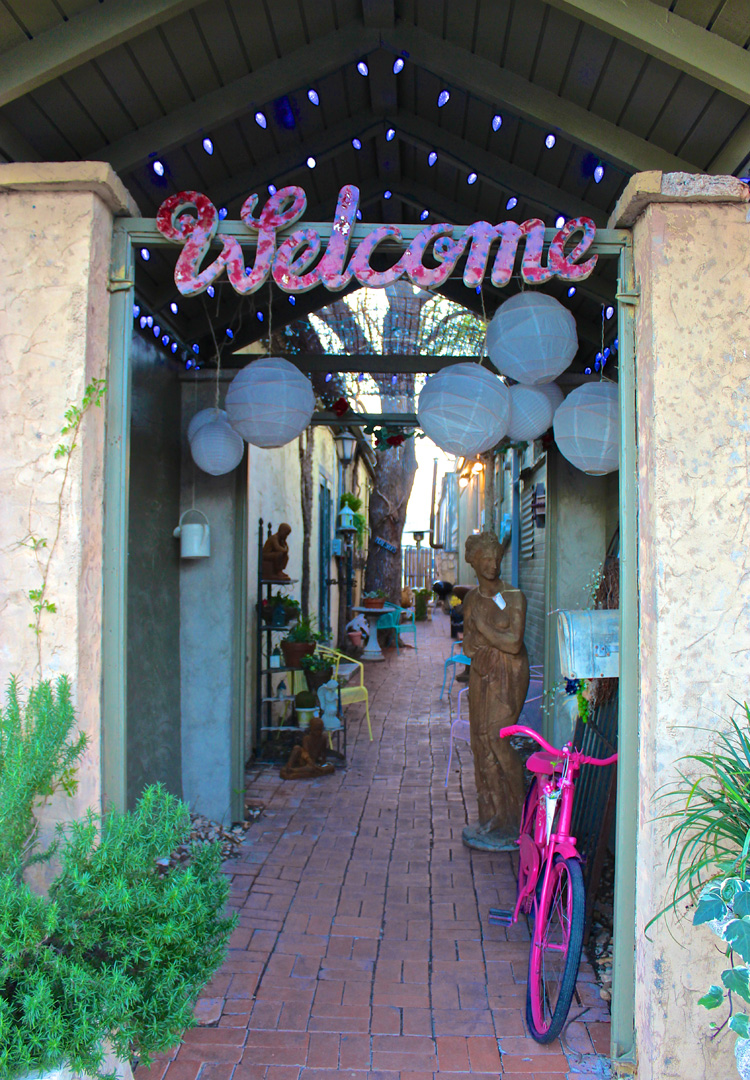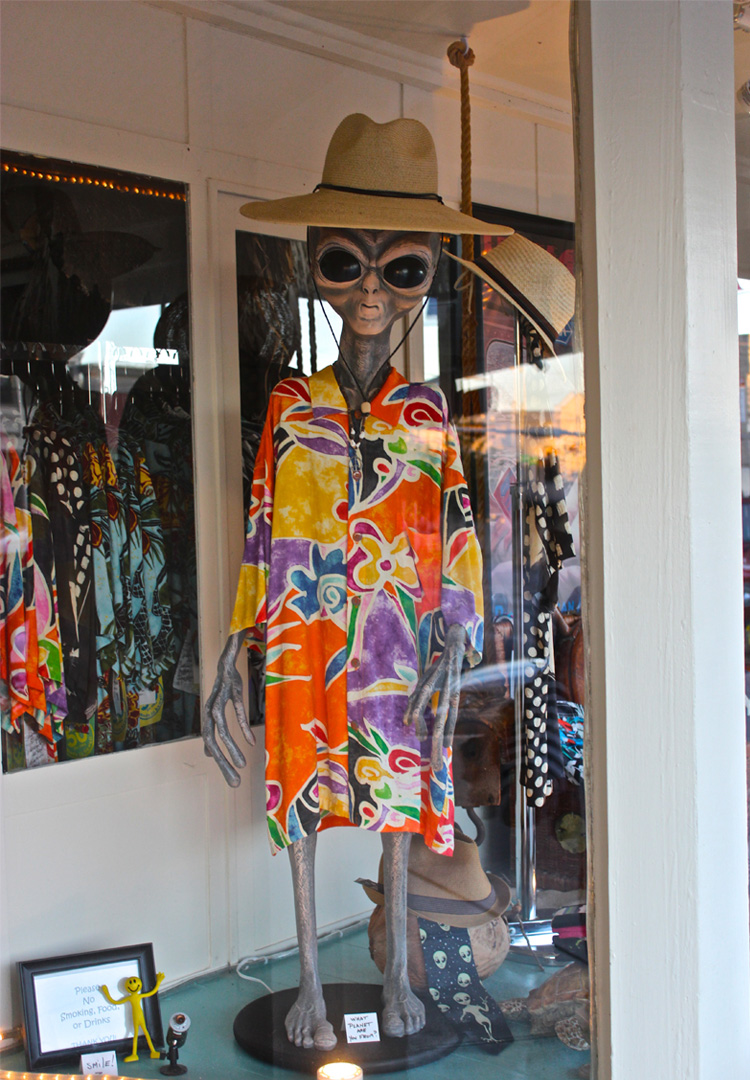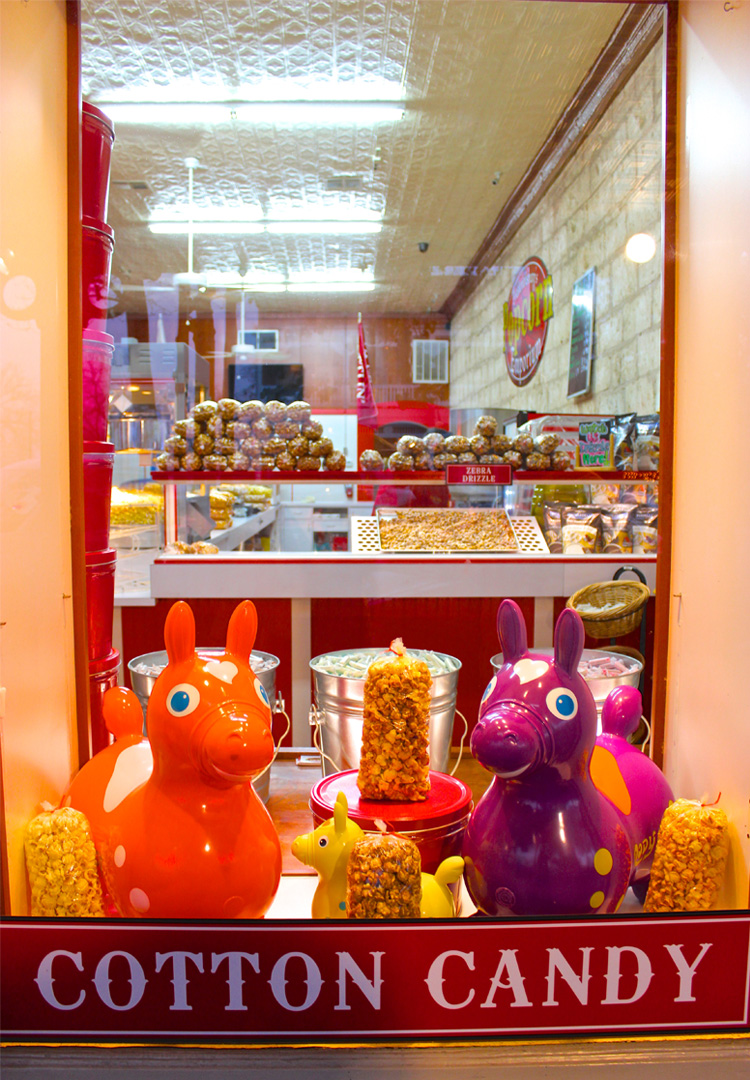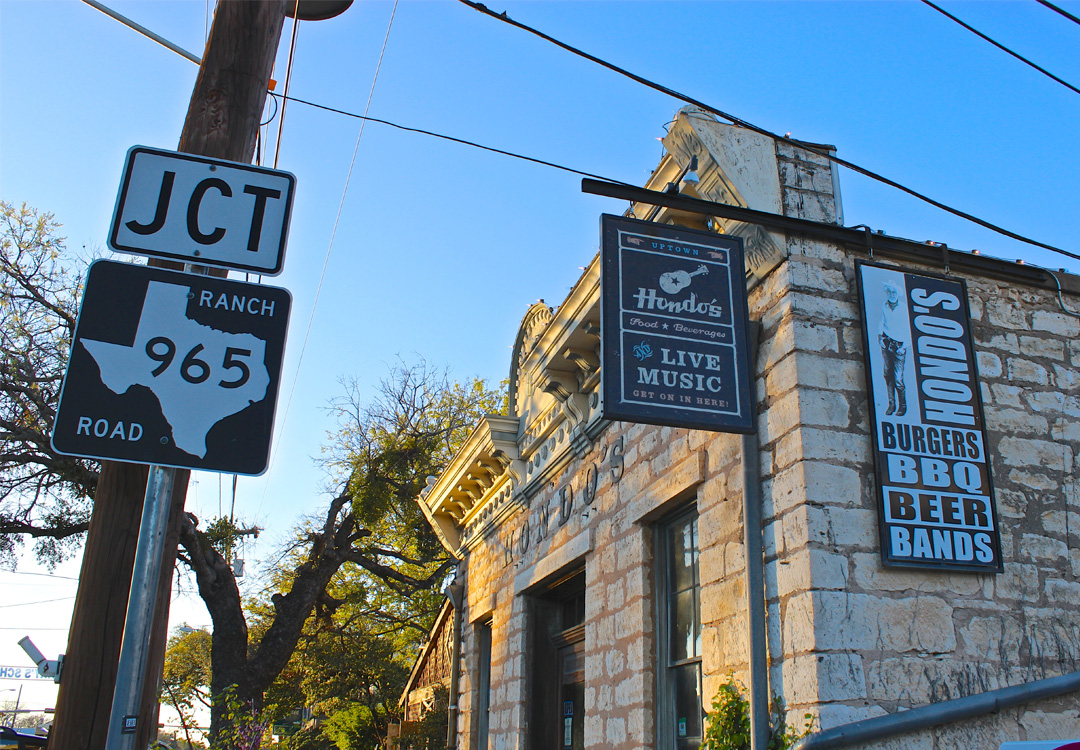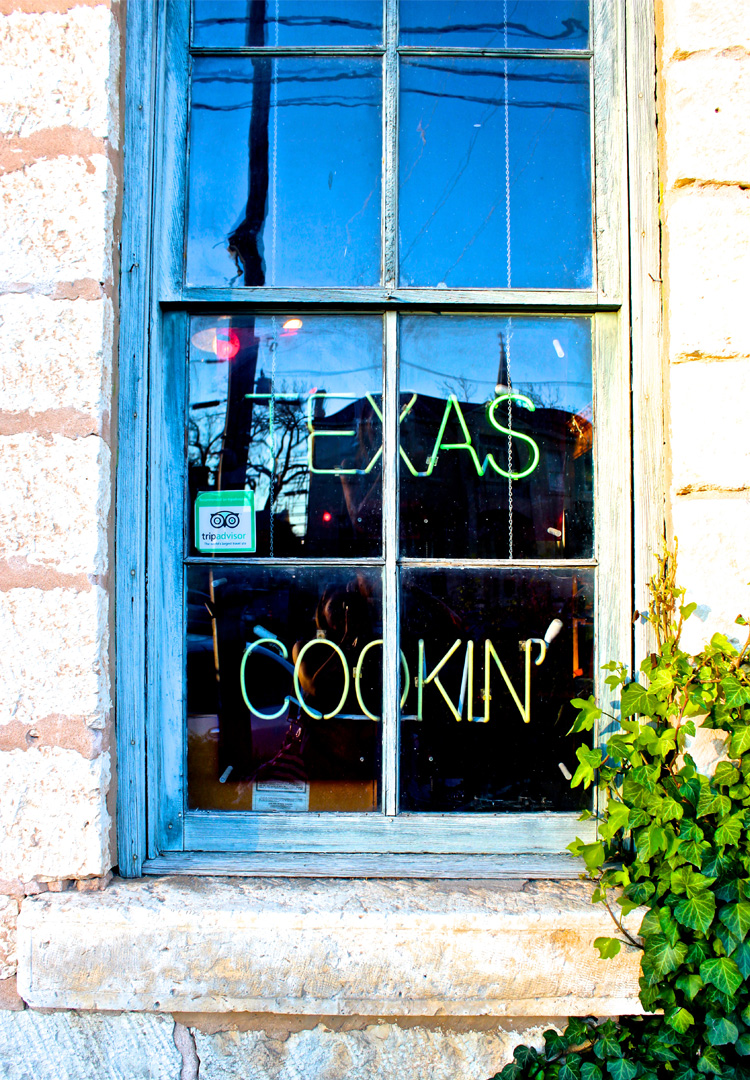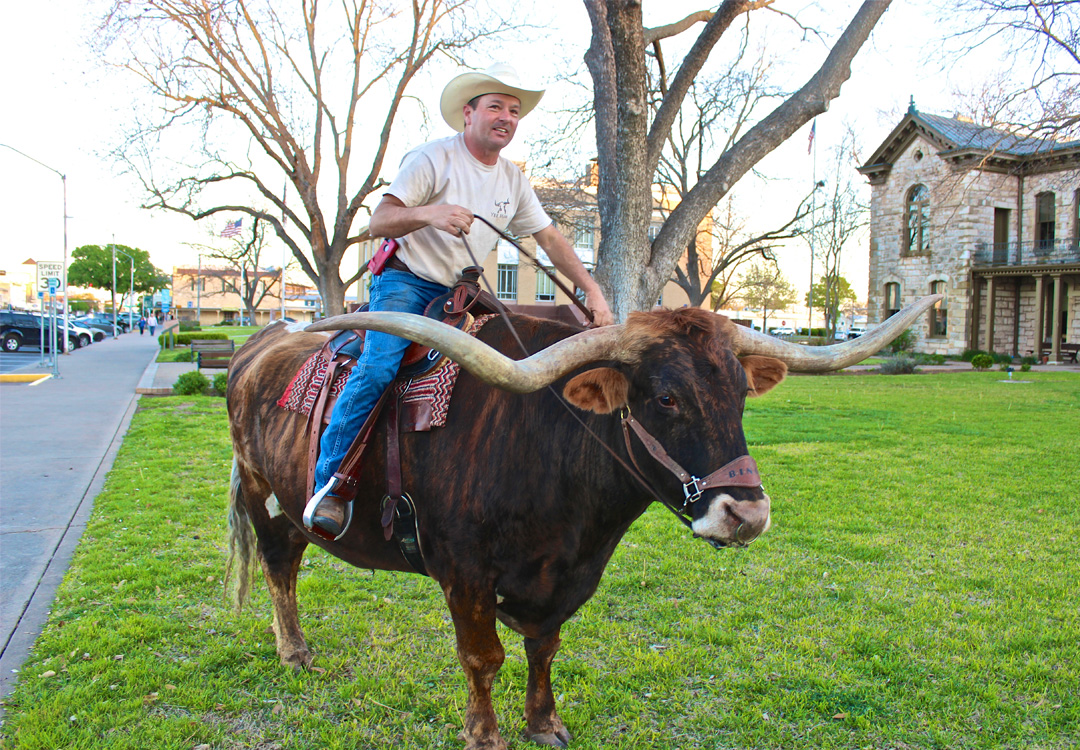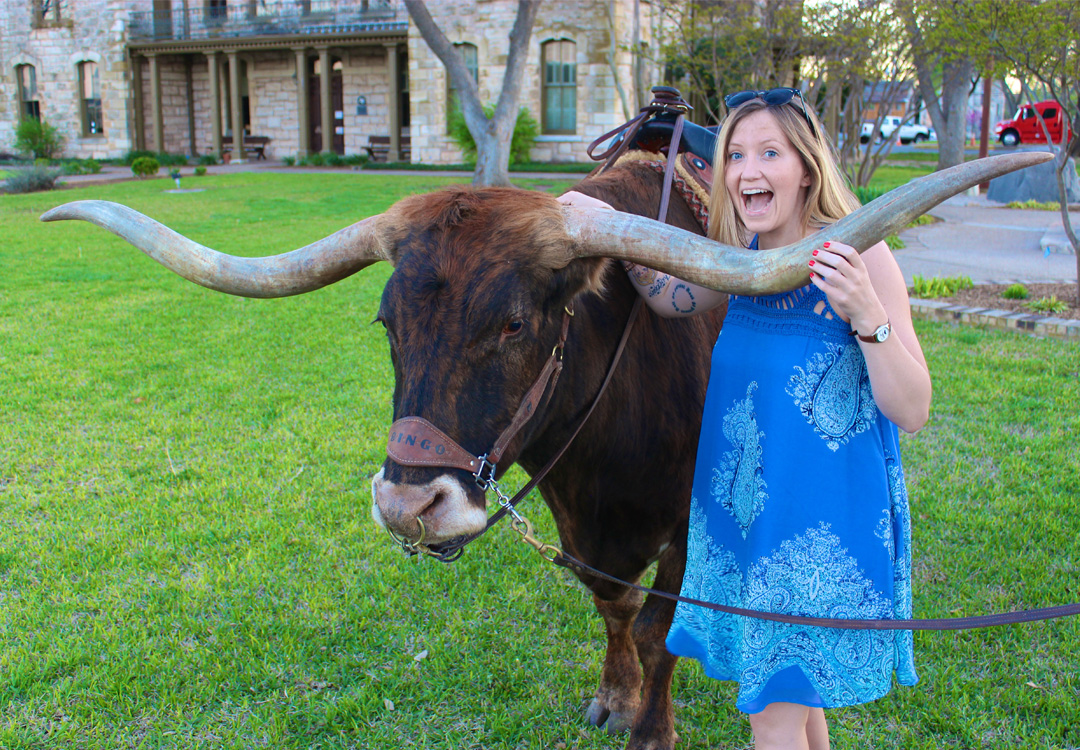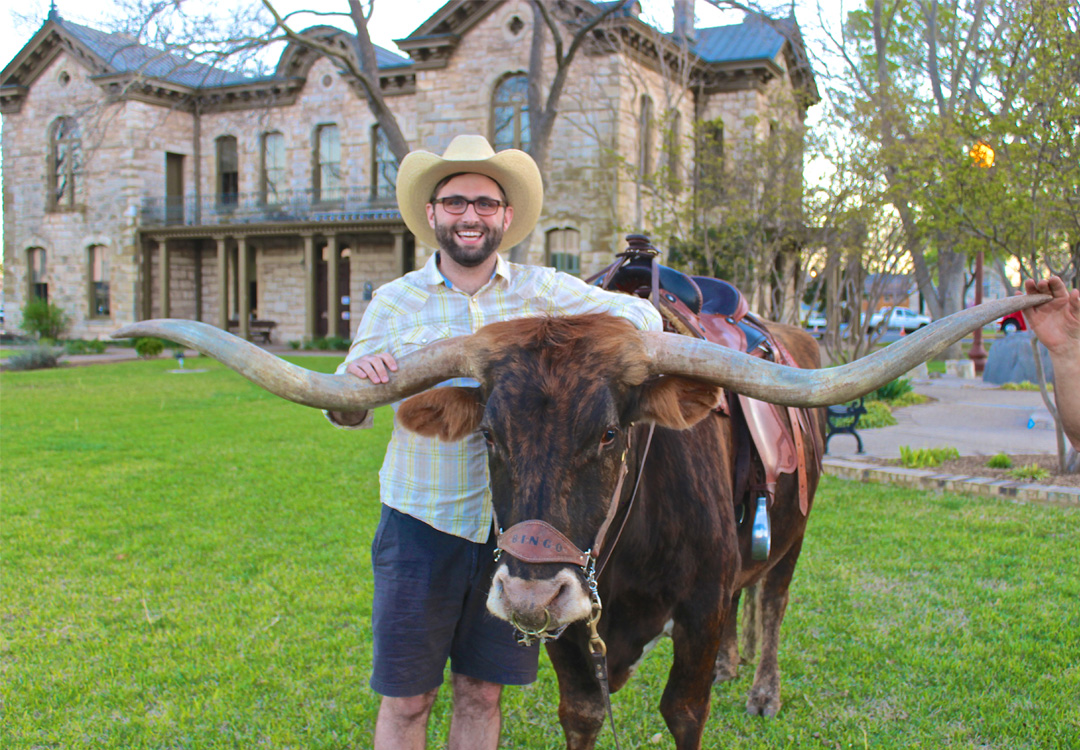 Down the road, we were lured into El Milagro by its live music, Shiner Bock and Micheladas. Oh, and fun. Lots of fun.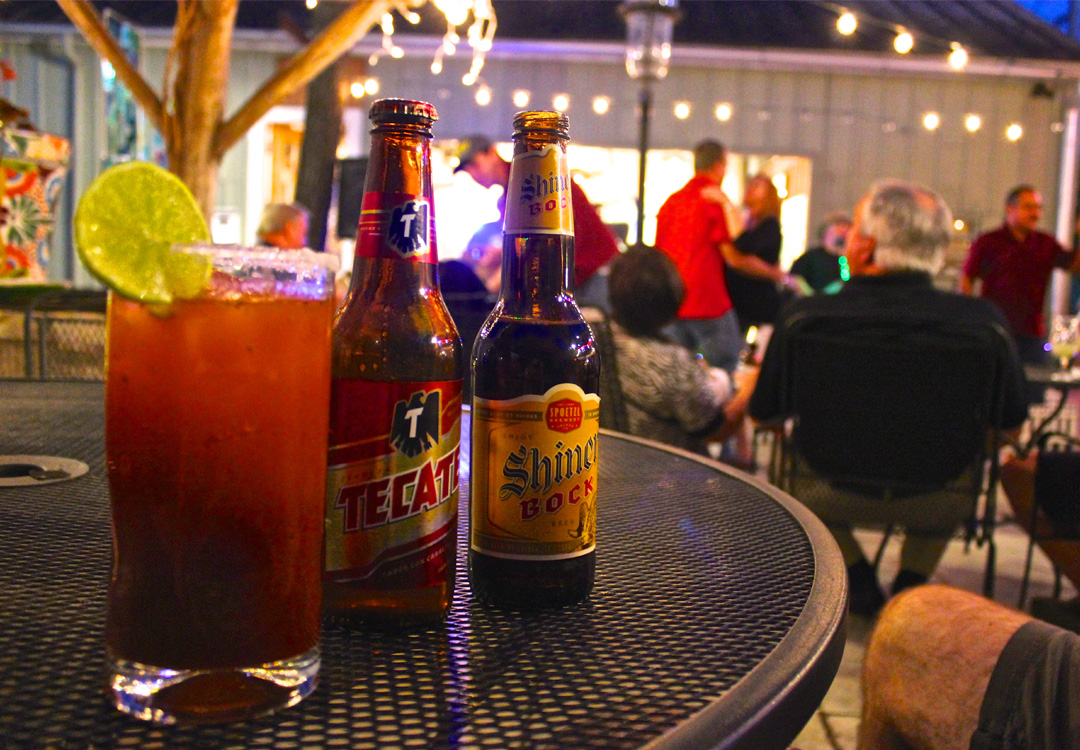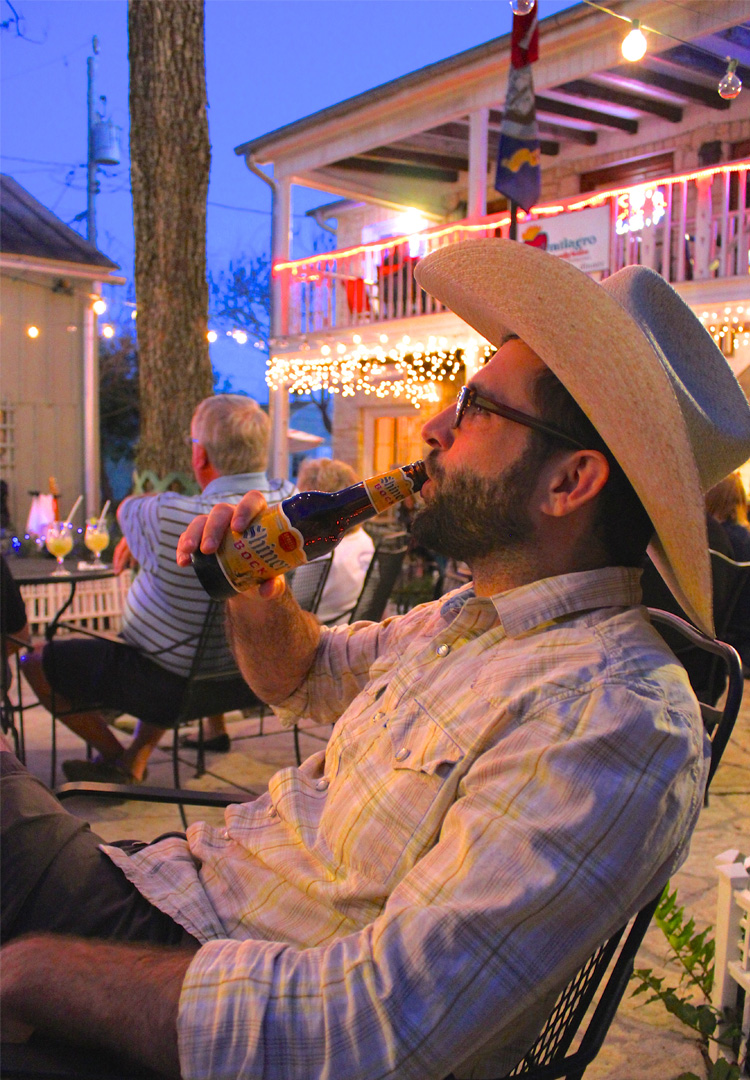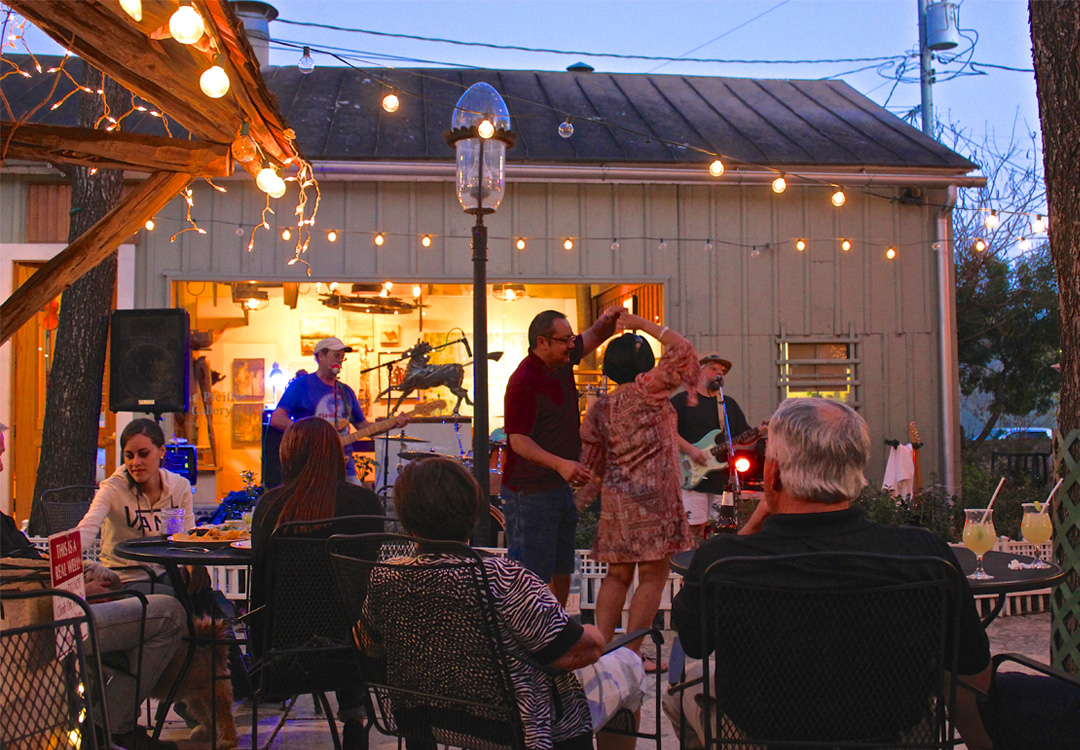 As I mentioned in part 1 of our Fredericksburg trip, Scott and I met John Washburne and Chef Adam Yoho of Otto's German Bistro earlier that day. They were so friendly and invited us to stop in for dinner that night. I'm so glad we did. I fell in love with Otto's at first sight. My eyeballs bulged with delight as we walked up to the front patio filled with happy patrons dining under the glow of dim light bulbs strewn from above. I was giddy. Atmosphere is one of my favorite things when dining out, and Otto's knows what I like. Wood beam ceilings, an open kitchen and a relaxed vibe with super friendly employees who make you feel at home? Sign me up.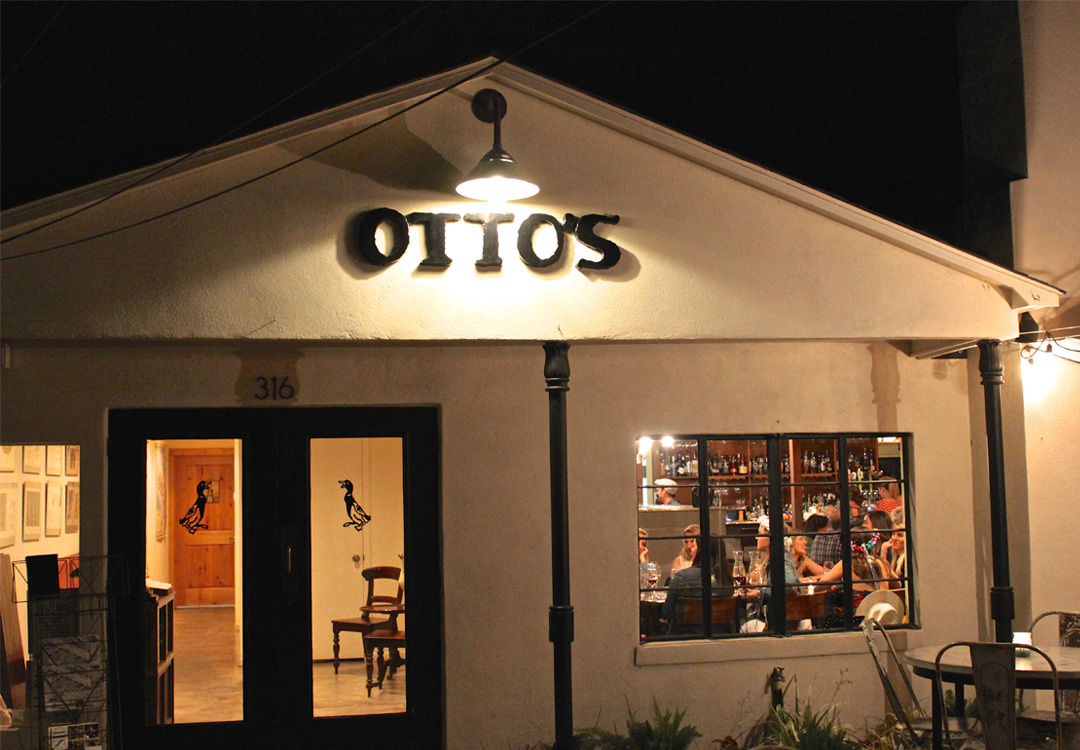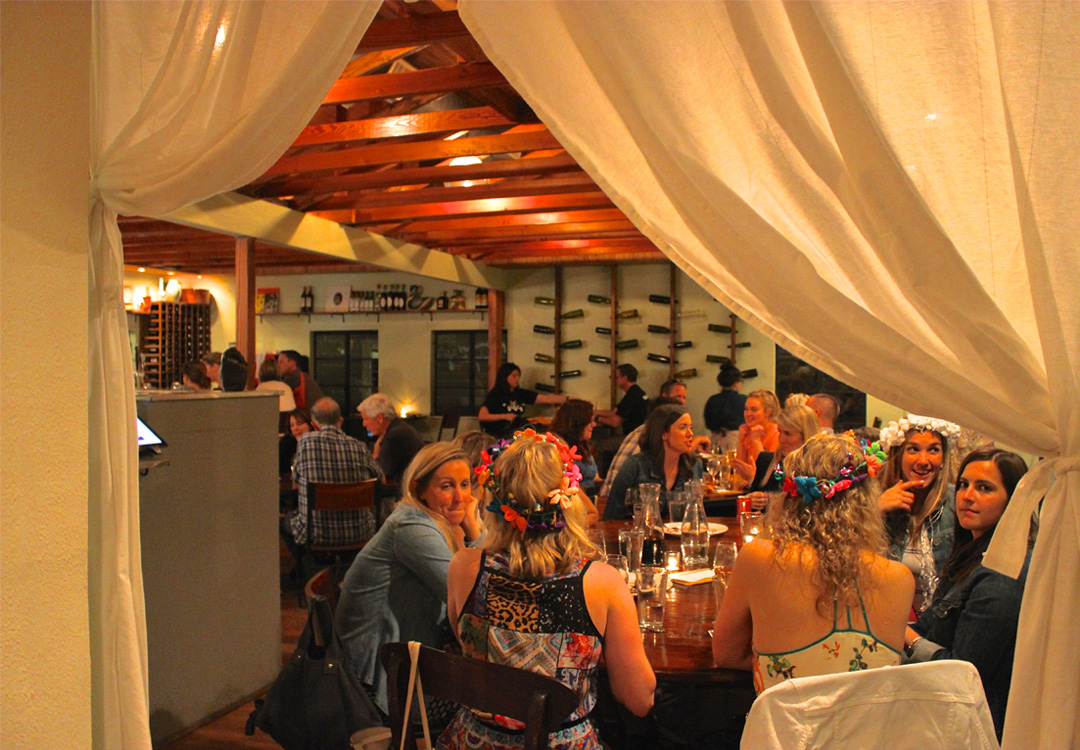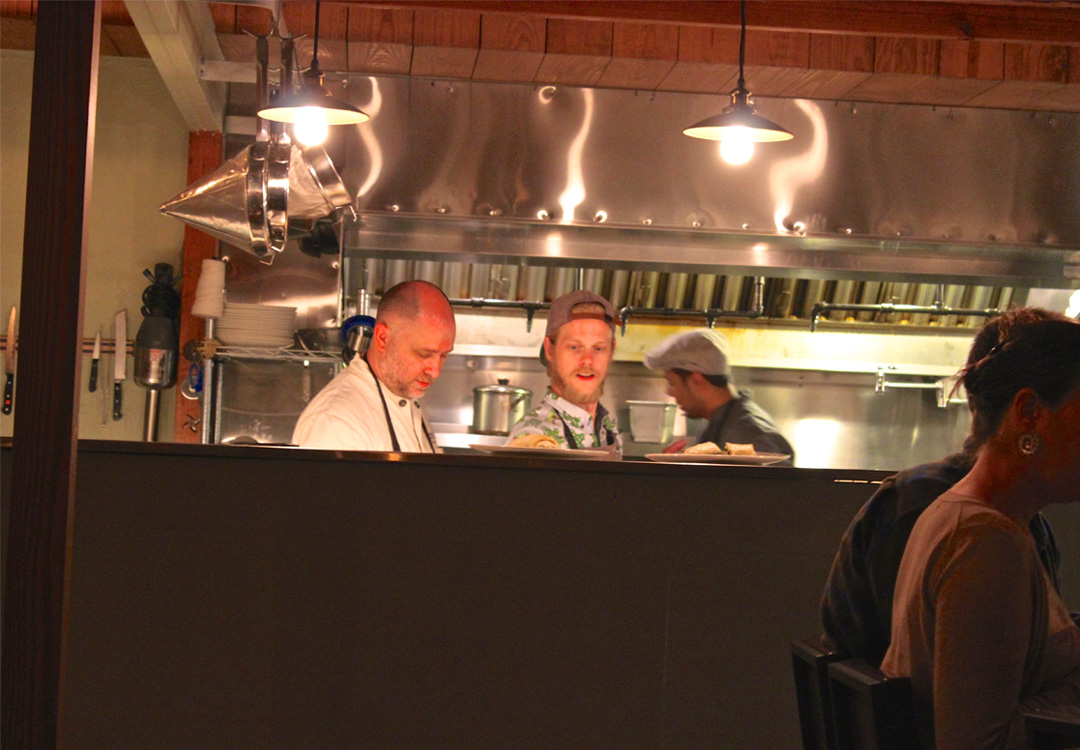 And the food. Oh, the glorious food. We started with the Flammkuchen, a flatbread with creme fraiche, Cambozola, Gruyere, caramelized onions and green garlic pesto. My eyes are rolling back into my head just thinking about it. For his main entree, Scott ordered the Beeman Family Ranch Ribeye with an Akaushi ribeye, confit potatoes, roasted broccolini and red wine butter. Thanks (so much!) to the recommendation from Chef, I had the Pan Roasted Alaskan Halibut with roasted potatoes, fiddleheads and a beet puree. My photos sadly didn't turn out too well—just know that everything was so wonderful. For dessert, we were treated to the Foie Gras Creme Brûlée served with pomme frites. We paired all of this with an amazing Texas red, the Pedernales Tempranillo, which is served on tap. I still can't get over how good this meal was.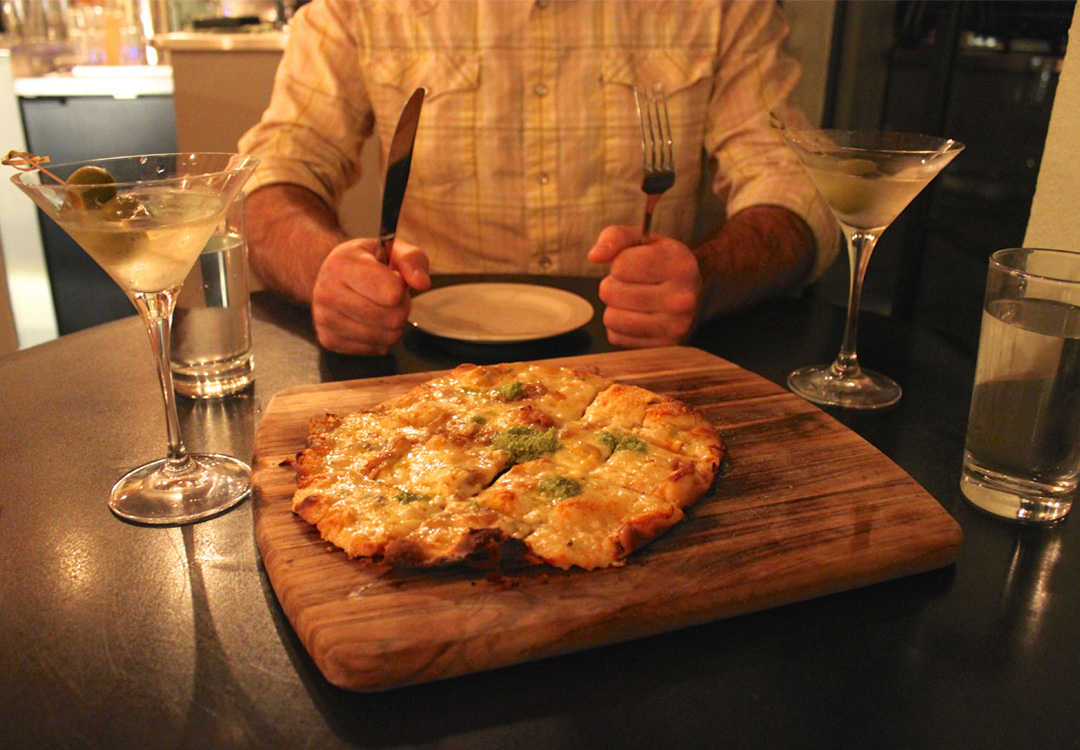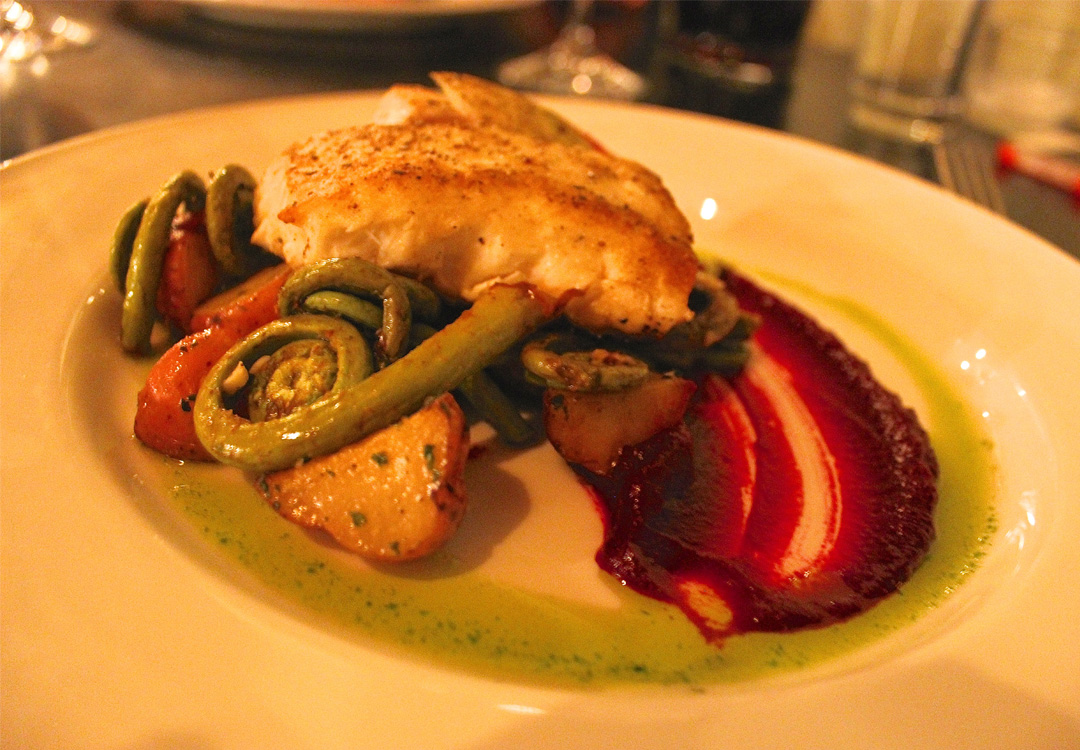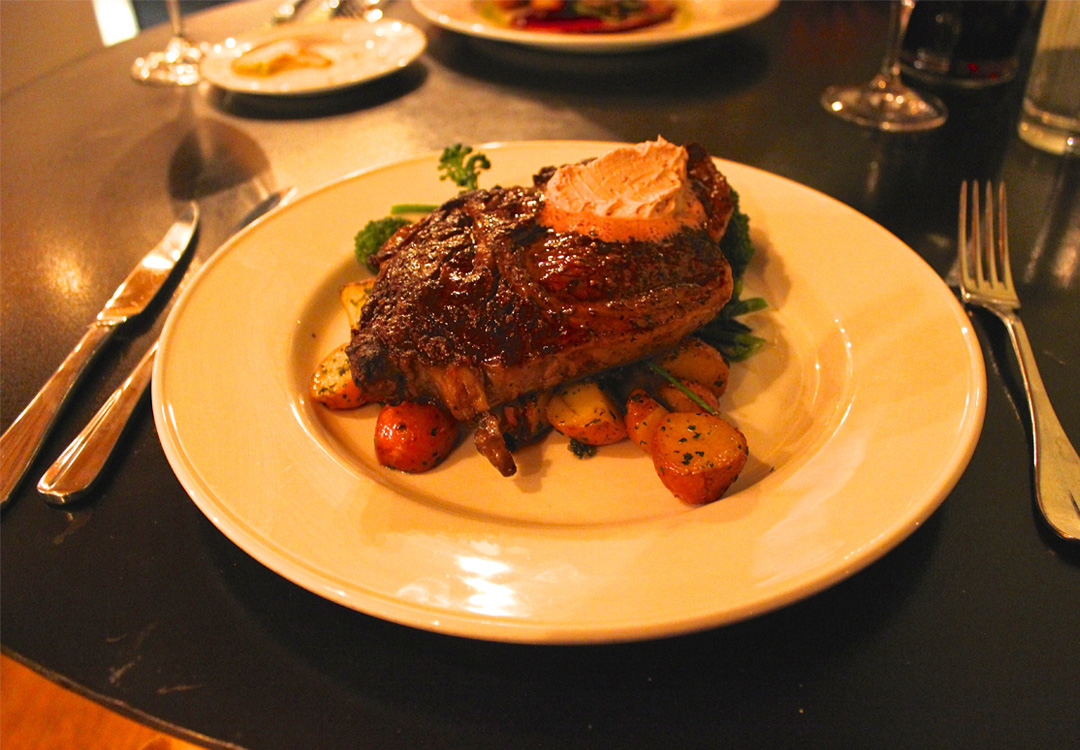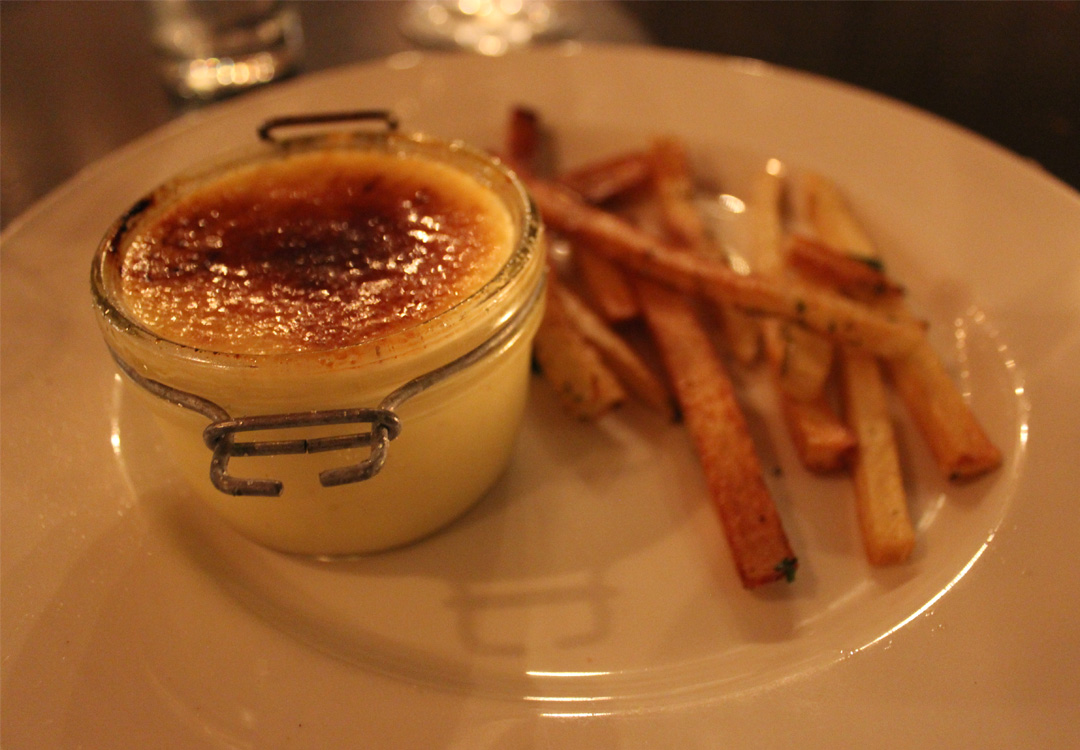 But we're not done yet, folks! When we finished dinner, Chef gave us a tour of the back of the restaurant and their new soon-to-be-open restaurant next door, Tubby's Icehouse. Amazing, right? Can you handle how vibrant that tile is? Love it.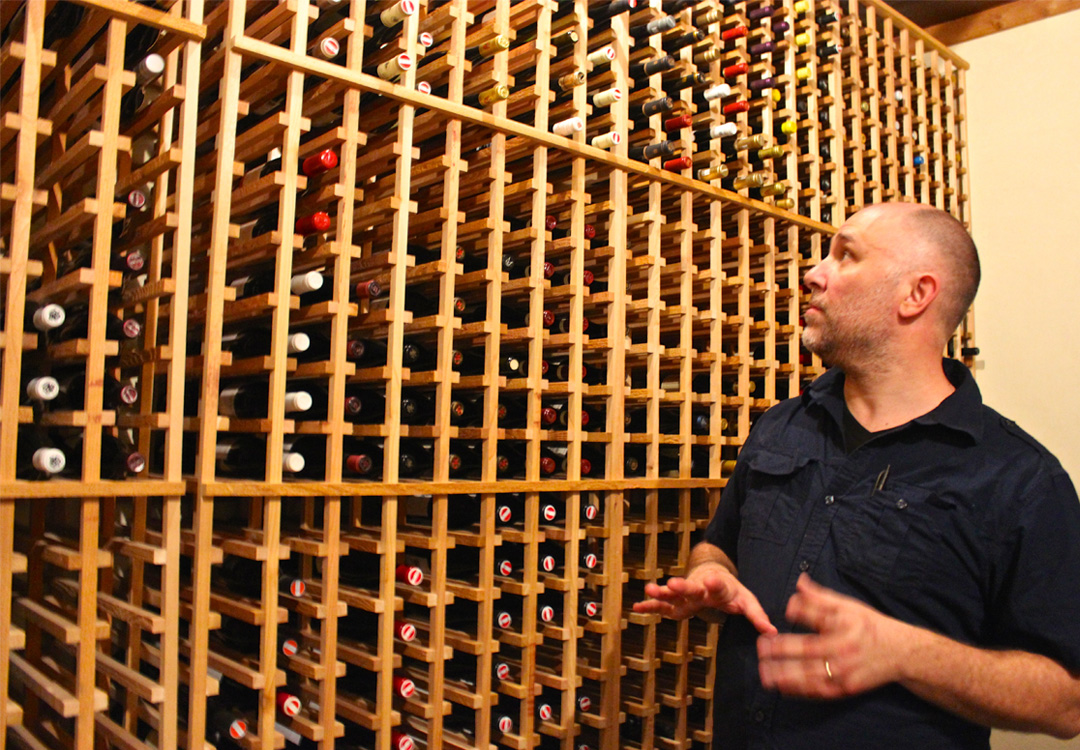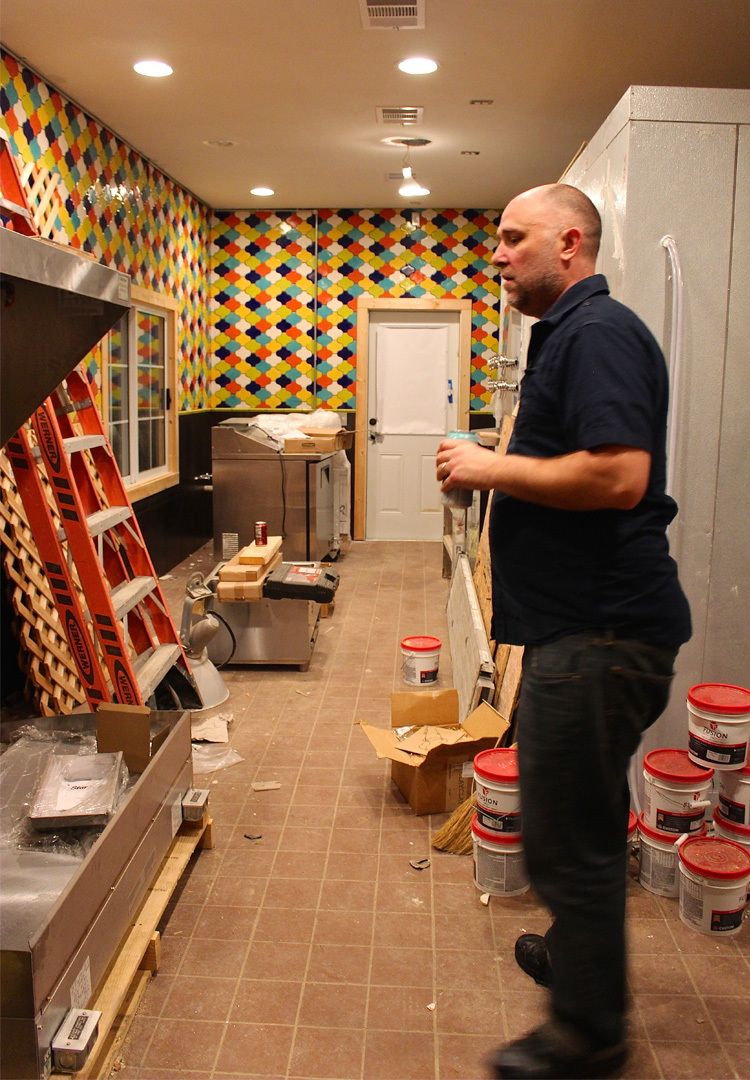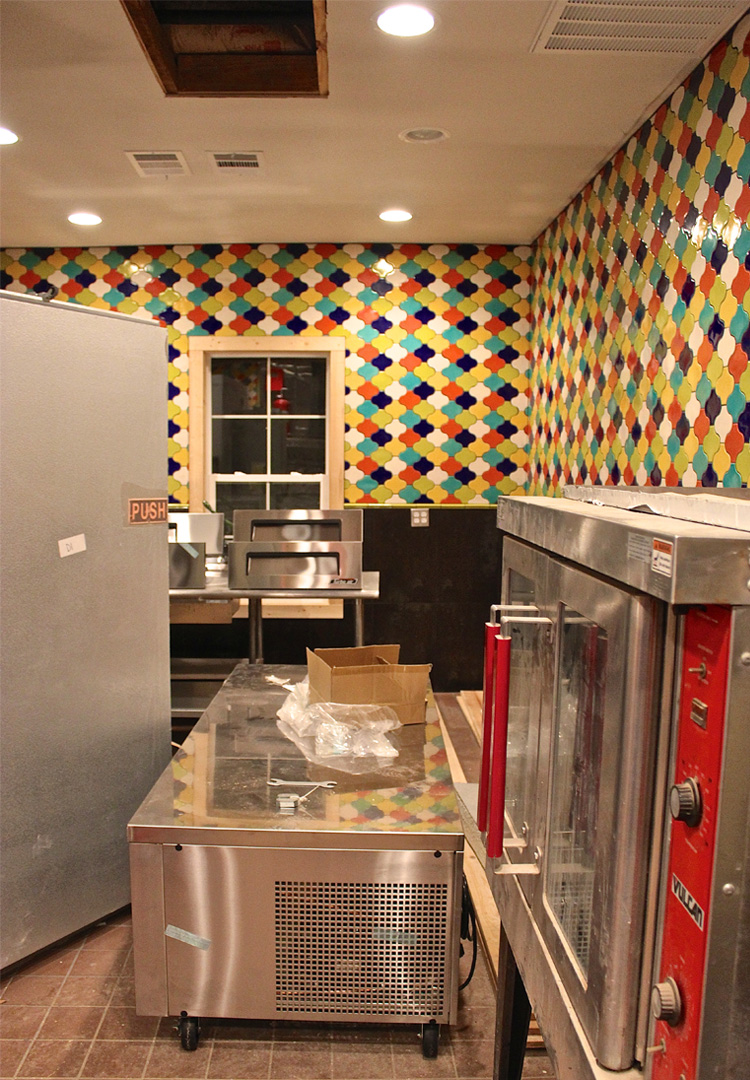 We ended our trip to Otto's with an education in sour beers and good convo at the bar. I just love these guys. Otto's (and now Tubby's!) is one of the many reasons I am so excited to move back to Texas. It's a short trip from Austin, and I can't wait to pull up a stool at the bar and hang with the other locals. It's seems a bit like family inside, and I want to be a part of it. Texas wines on tap, local beer, fancy cocktails and incredibly delicious locally sourced produce and meats? How can I not lurve this place?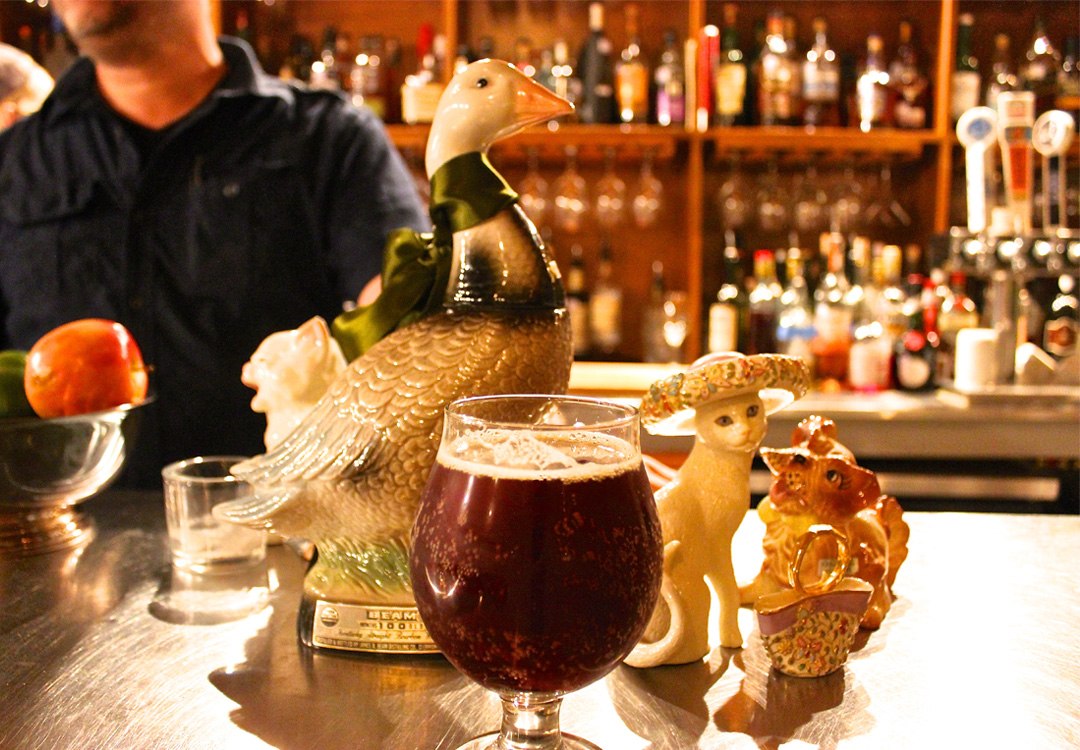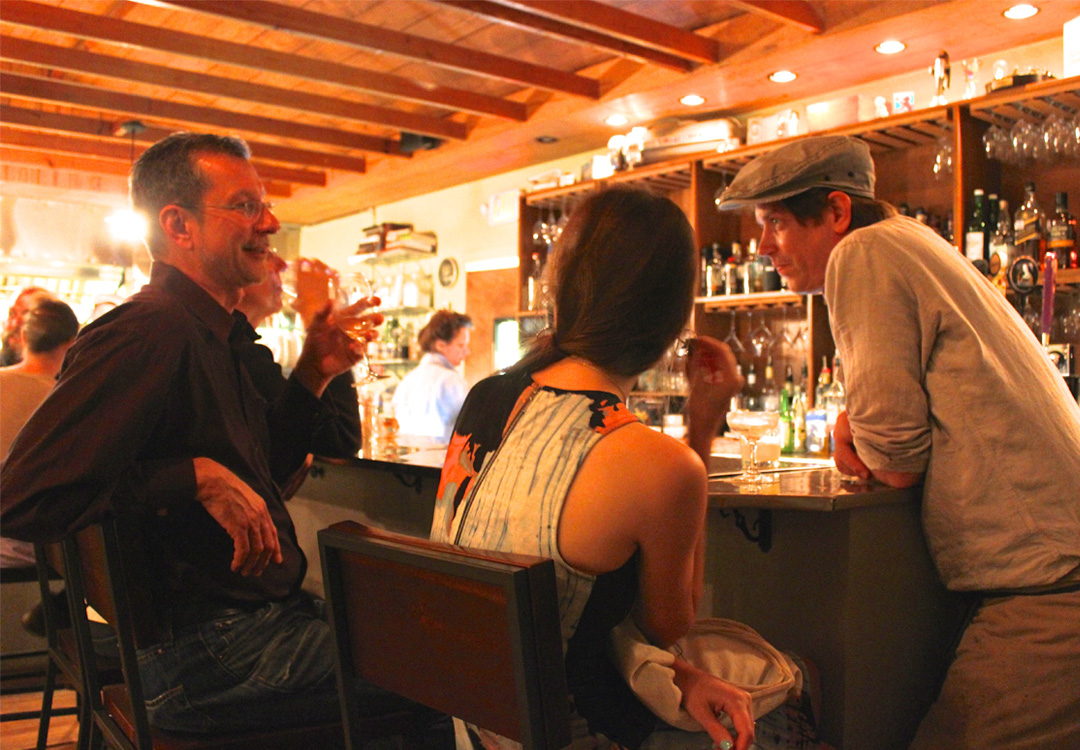 Our last stop for the night was not a planned one. On the way back to our hotel, we wandered into Der Daiwel, a heavy metal bar owned by two sisters from Luxembourg City, Luxembourg. All I can say is yes. Yes. Yes. Yes.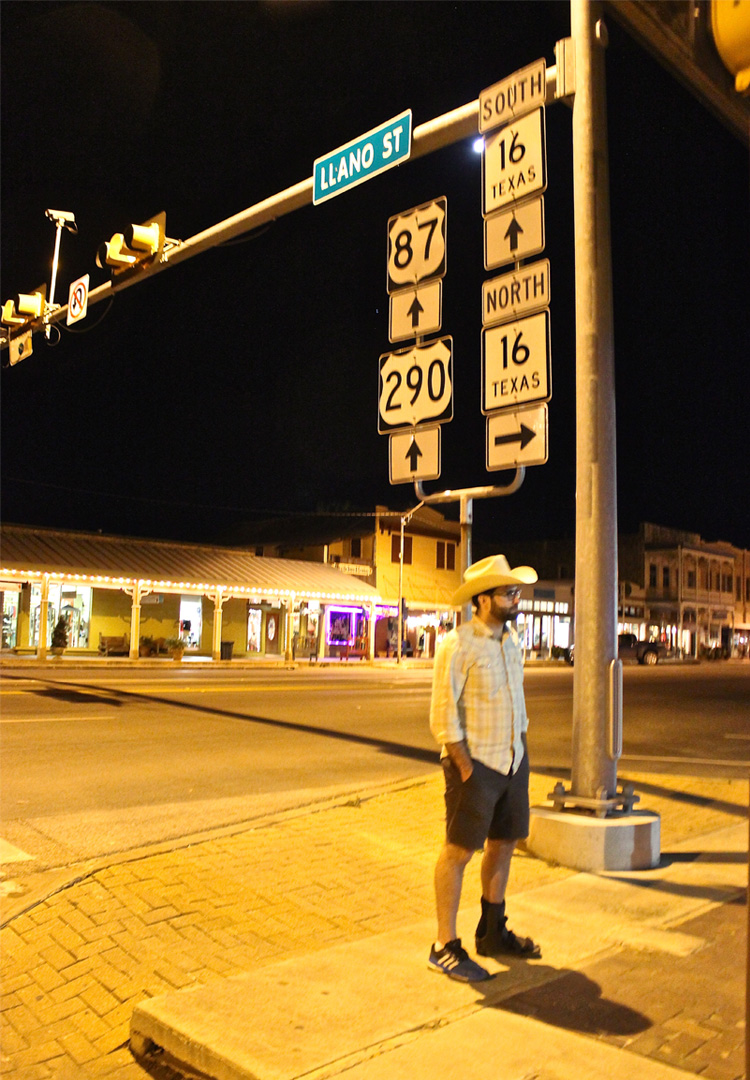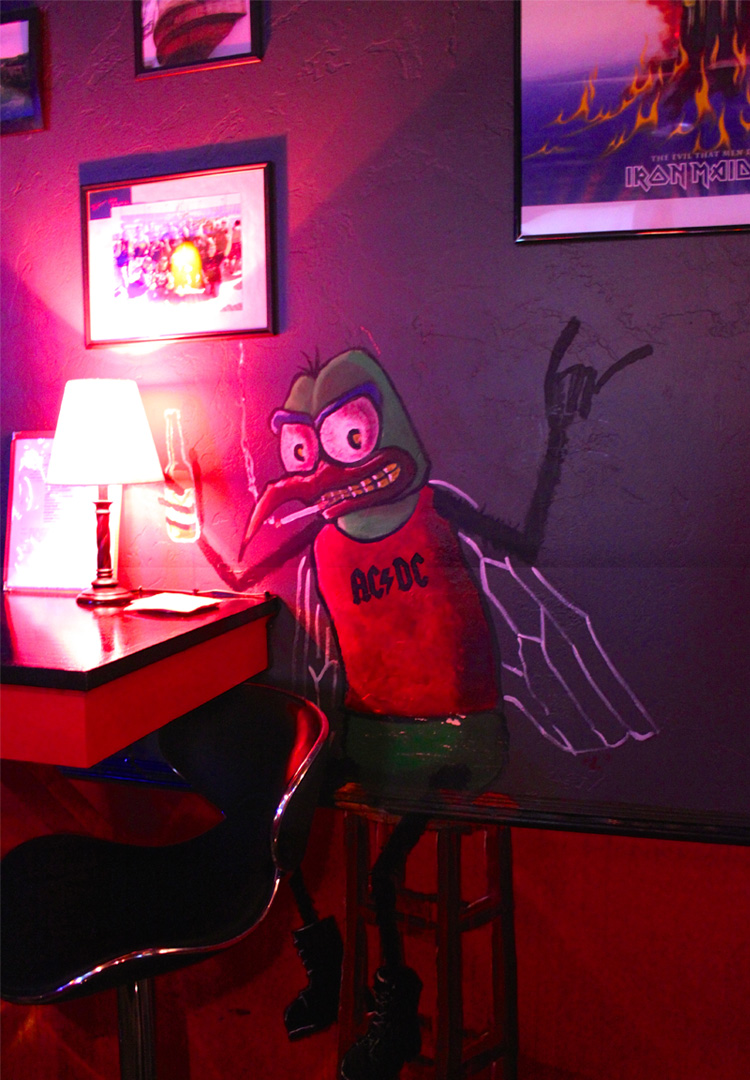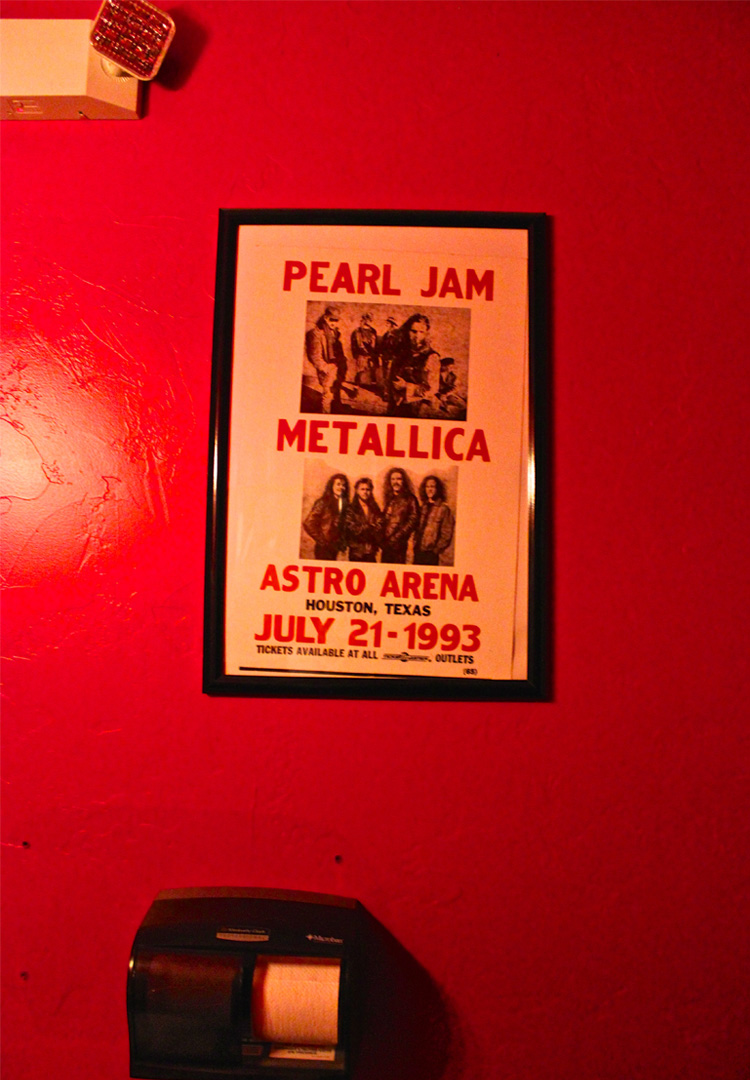 The next morning on our way out of town, we had a butter-licious brunch at Silver Creek. We were lucky enough to meet some incredible people on our trip to Fredericksburg, but I was not prepared for how awesome it would be to meet this last one, a Harley-riding dog. Life. Made. Good boy.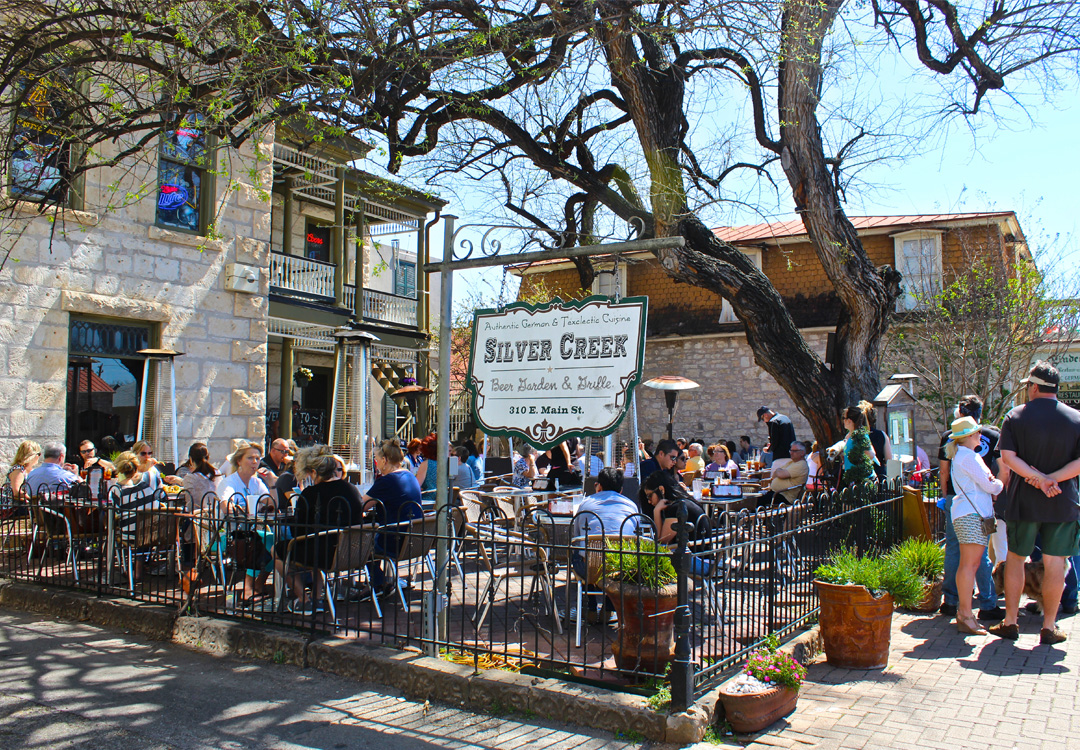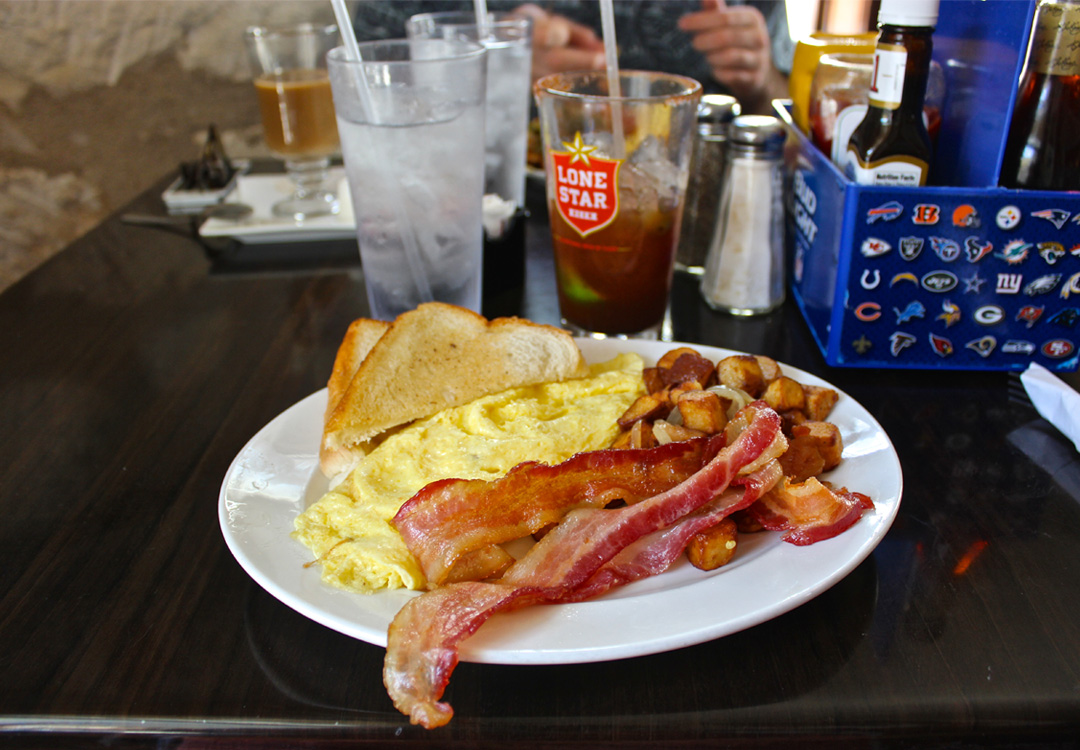 Next stop, Austin!