Last night, Scott and I went to one of the coolest events we've been to since moving to Austin. Outdoor movies in Austin with Alamo Drafthouse! The Alamo Drafthouse Rolling Roadshow is hosting pop-up outdoor movies at various locations in Austin. Last week, they screened "Goonies" at Live Oak Brewing and last night, it was another one of my favorites—"Moonrise Kingdom".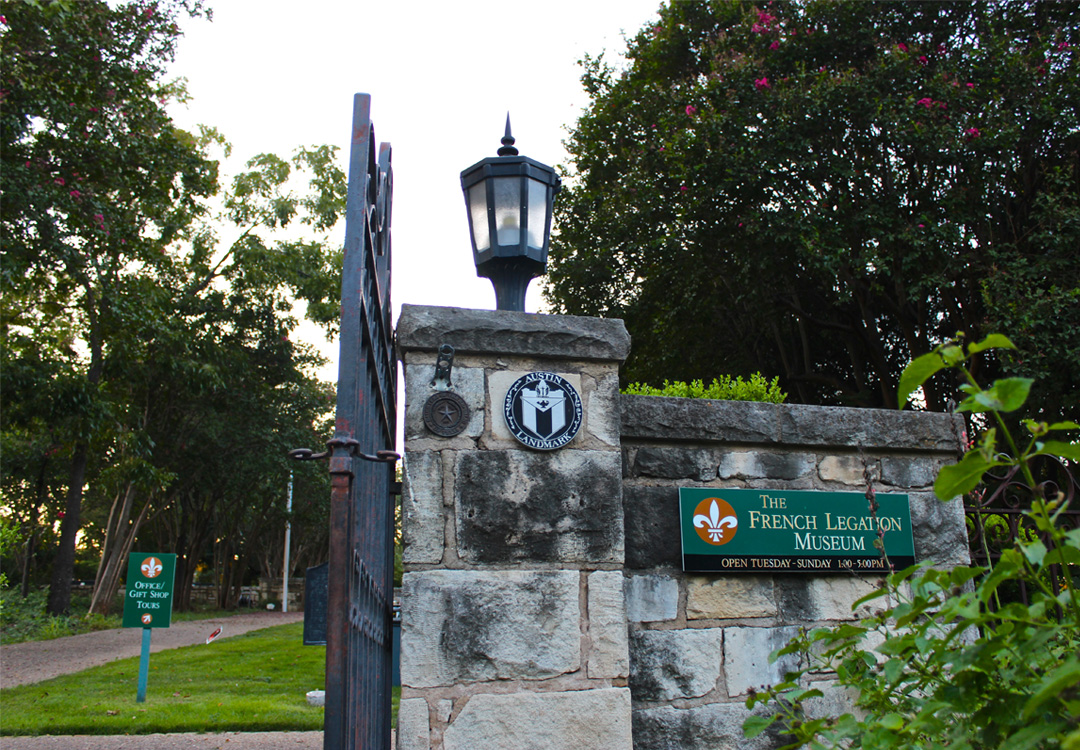 The event took place at the French Legation Museum, which is located in a cute little neighborhood, a street off the beaten path in east Austin. It's surrounded by adorable historic homes—some remodeled, some still standing strong in their need-some-lovin' glory.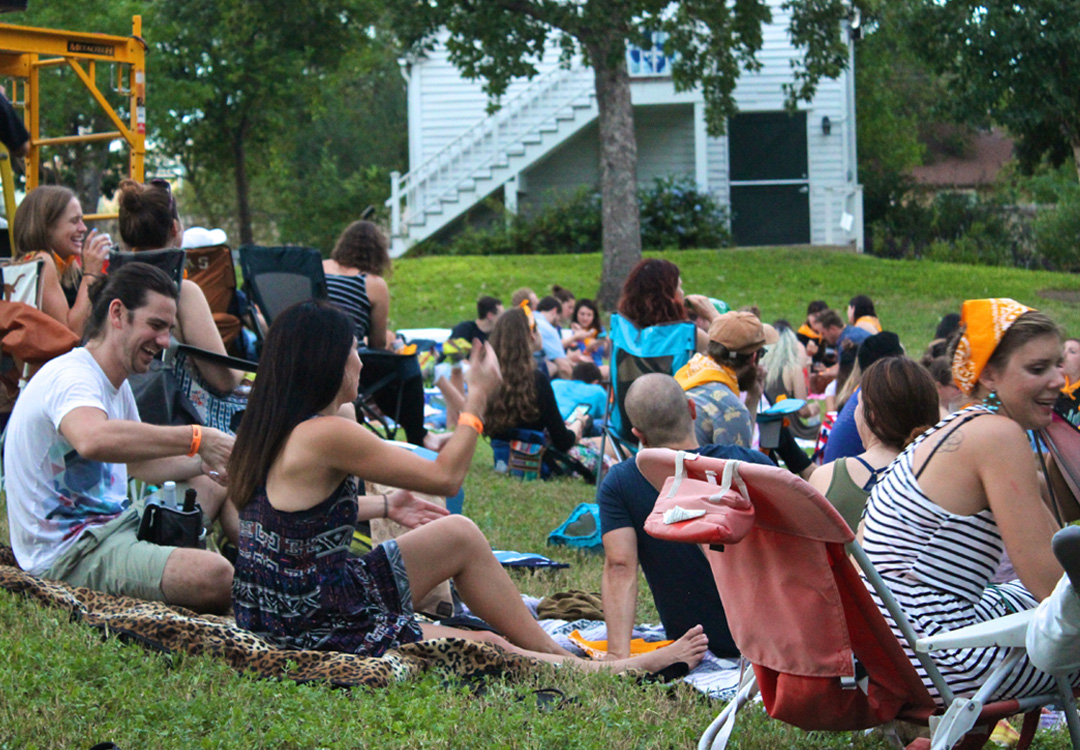 The scene reminded me of events I attended in Austin back when I was a little girl. It wasn't too crowded, and everyone there was super friendly and more than willing to offer up a piece of beef jerky or share a bottle opener if you forgot yours at home. Before the movie, we all sat on blankets enjoying the warm, yet somewhat breezy air, while watching lightning bugs light up the sky. It was a perfect night.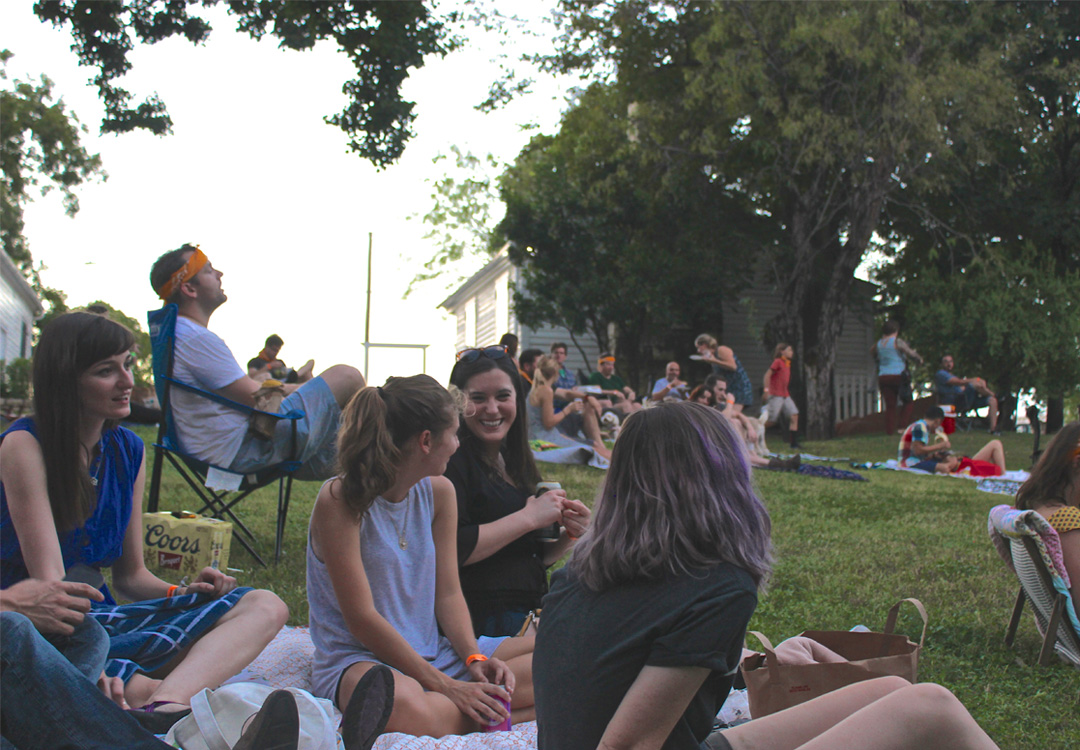 If you missed the magic of last night, don't worry. There are plenty of Rolling Roadshow events to catch in the future. Next week, they're screening "Fast Times at Ridgemont High" with a very special guest in attendance—Judge Reinhold! And the next few weeks after that, they'll have more movie surprises up their sleeves. You can bet Scott and I will be at most of them.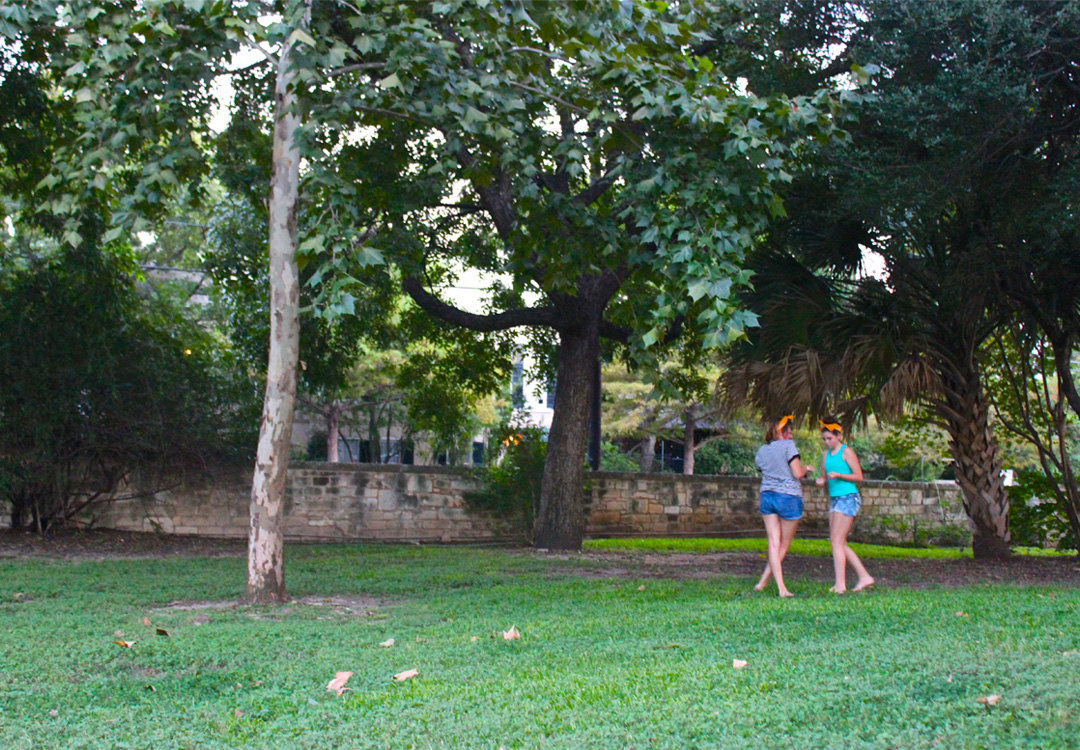 Tickets are only $10 per person. Bring a blanket, some treats, drinks and comfortable chairs. There are clean bathrooms a few steps away on the property and plenty of room to spread out. Free street parking is available, though you may have to walk a tiny bit since some of the streets are designated only for resident parking. (So read the signs before ya put it in park.)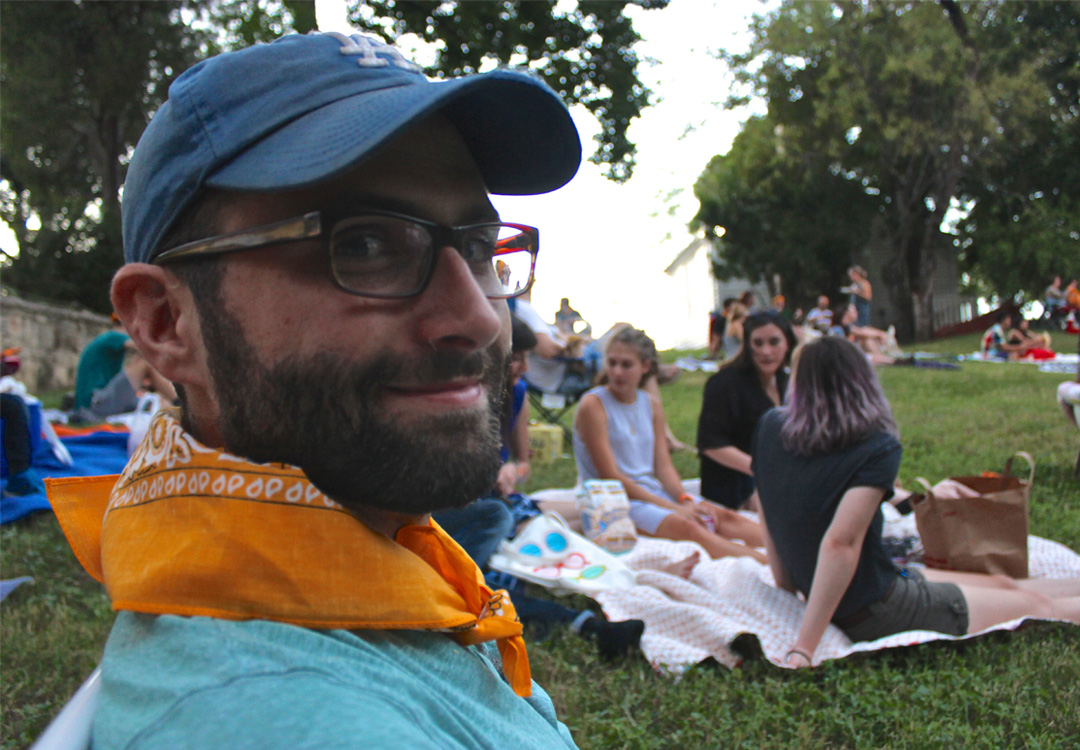 Check out the Rolling Roadshow Facebook page for more pics from the event and future event details. See y'all at the next one!