GUYS! Can we please talk about how cool Hawaii is? I MEAN COME ON! Scott and I just got back from our trip and I'm still soaking it all in. We watched an active volcano glow in the night, we hiked into a crater that was once filled with lava and we ate our weight in Li Hing Mui laced shaved ice. There's so much more, you guys. I plan to share the gazillions of pics I took as soon as I get a chance to edit them all.
I wanted to say hi in the meantime. Hi! I also wanted to share a few fancy items I picked up at T.J. Maxx before the trip. I took a look at my wardrobe and realized I needed to stock up on some new duds. Sigh. My weight has been fluctuating all over the place and it seems I'm a little too big for my britches these days. (What's new, AMIRITE LADIES?)
I headed to T.J. Maxx because it's my favorite place to find cute, inexpensive and unique items. Check out my real-life finds I bought and packed for the the trip below, then keep scrolling for a few other Hawaii-approved items that caught my eye on the T.J. Maxx website. Oh, and P.S… Follow along on my Instagram today and tomorrow (AND FOREVER OR ELSE) because Scott and I are headed to Disneyland to celebrate his birthday. AHHH! I KNOW! I'VE NEVER BEEN!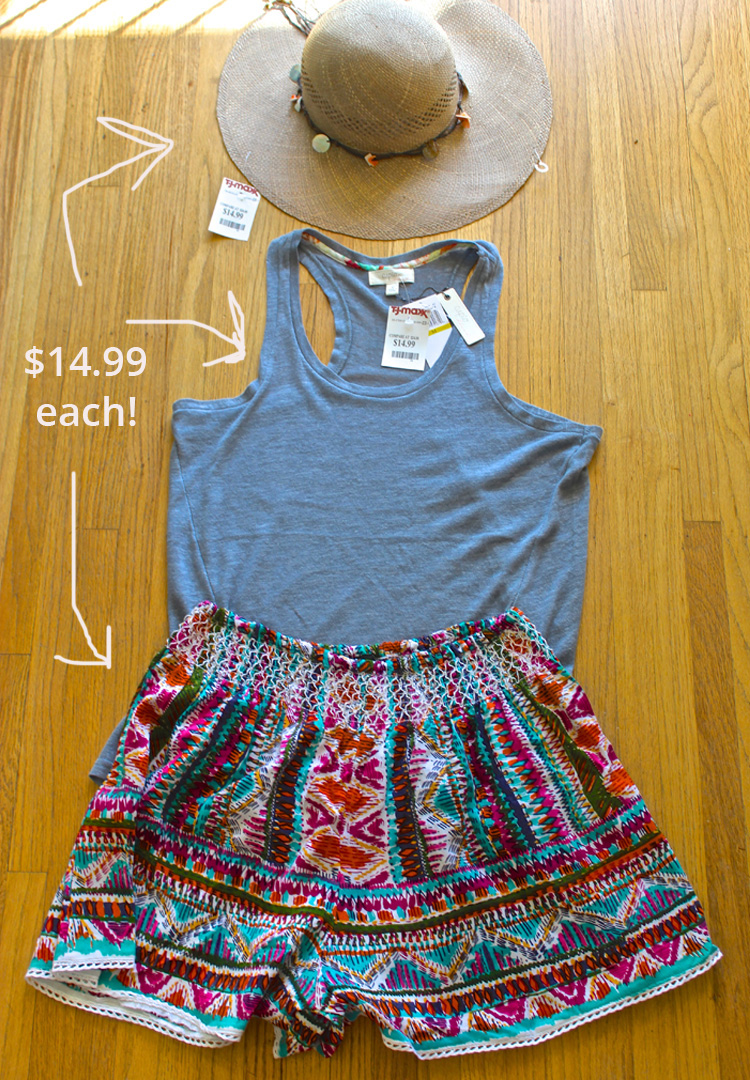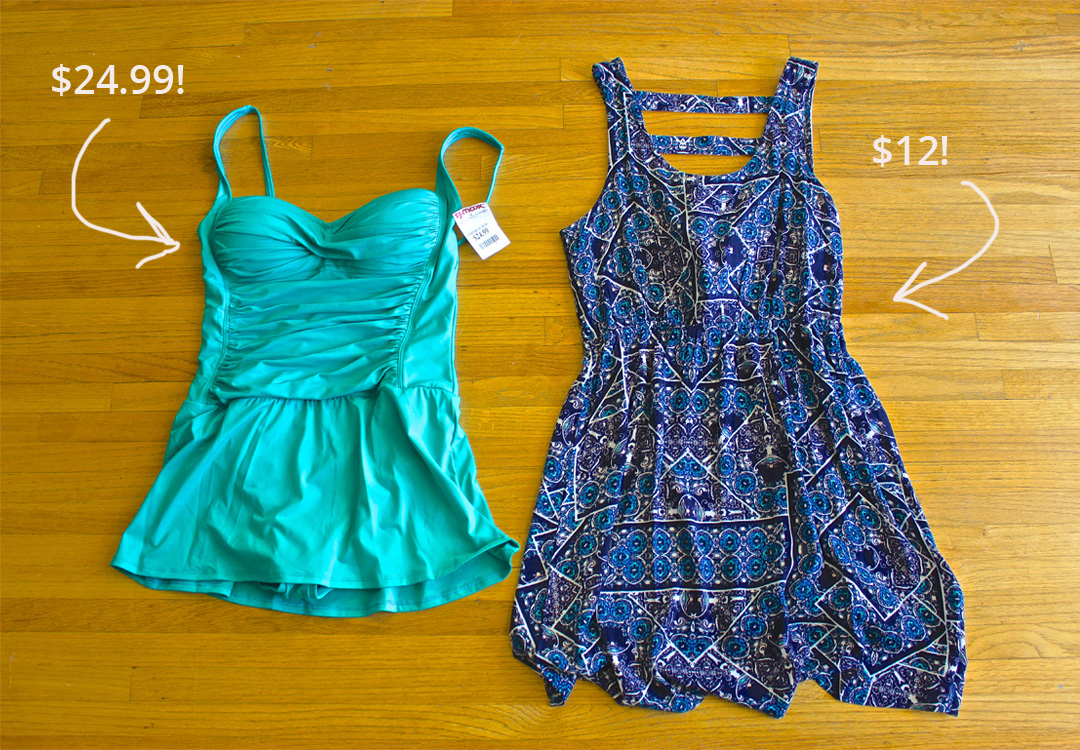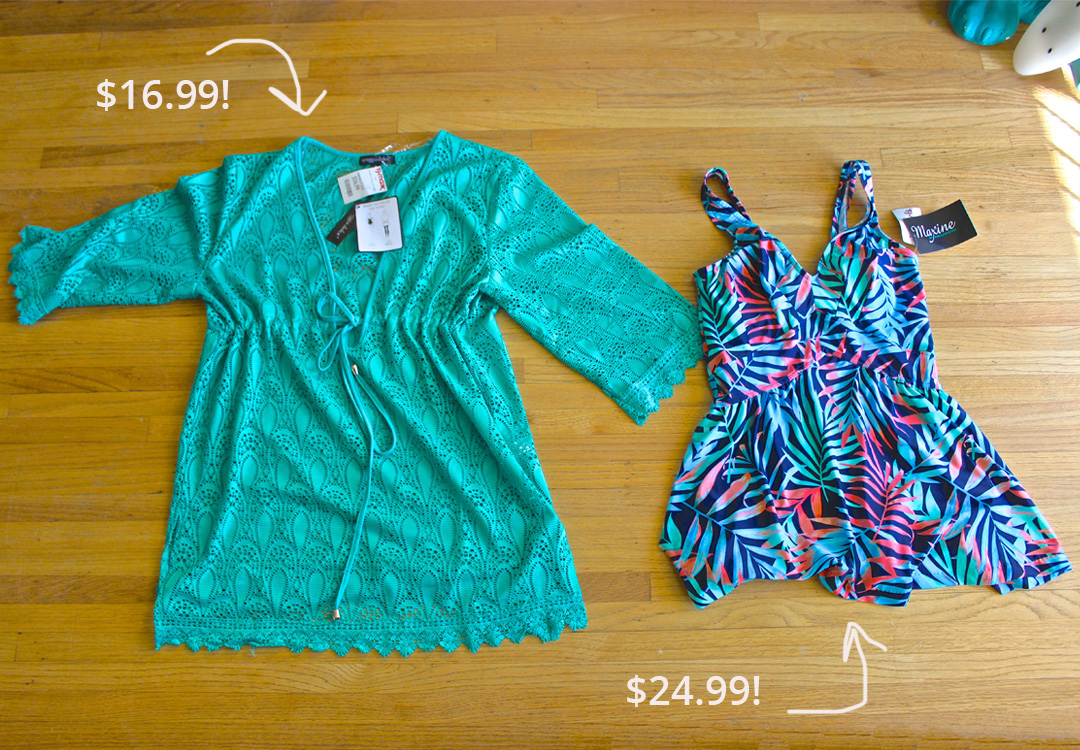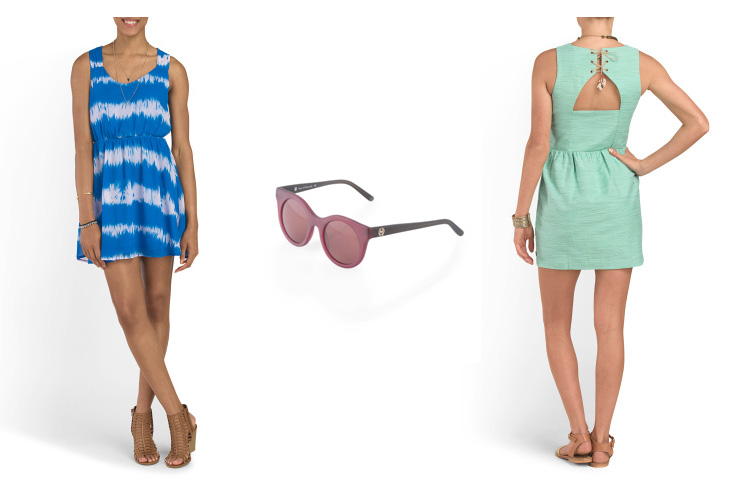 Very J Tie Die Dress $16.99, House of Harlow Daisy Round Sunglasses $39.99, Maison Scotch Peakaboo Back Mini Dress $39.99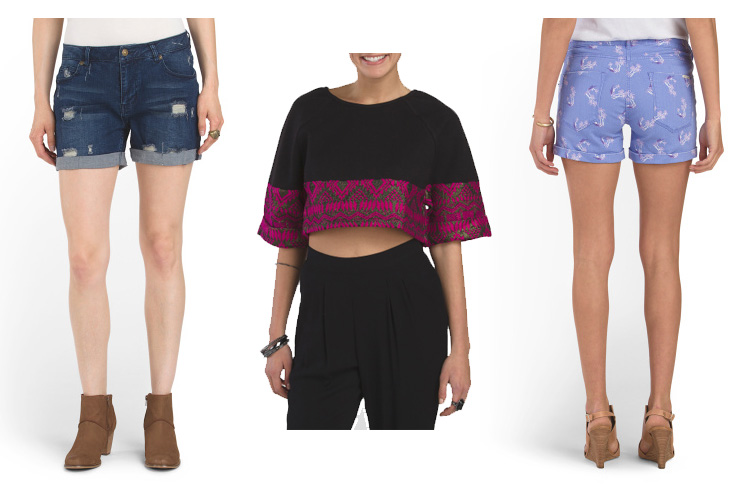 A.B.S. 5 pocket boyfriend shorts $19.99, Lovers + Friends Friday Night Crop Top $29.99, Maison Scotch Hawaiian Printed Boyfriend Shorts $19.99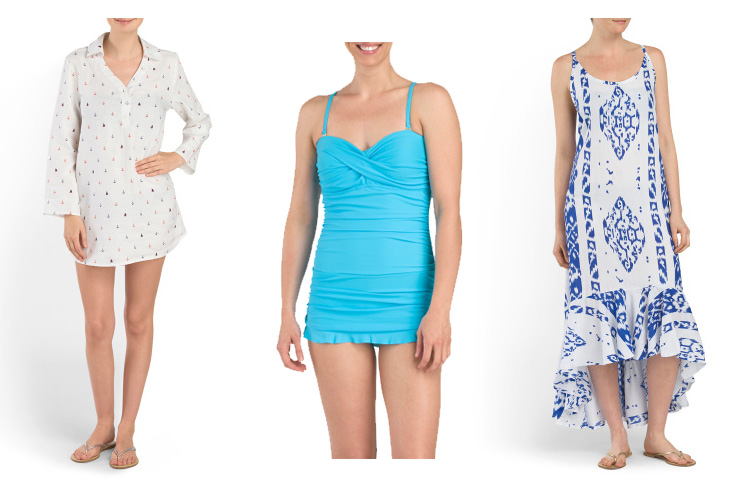 For Cynthia Linen Anchor Print Cover-Up $24.99, Shore Shapes Swim Dress with Tummy Control $24.99, Lagaci Printed Cover-Up Maxi Dress $16.99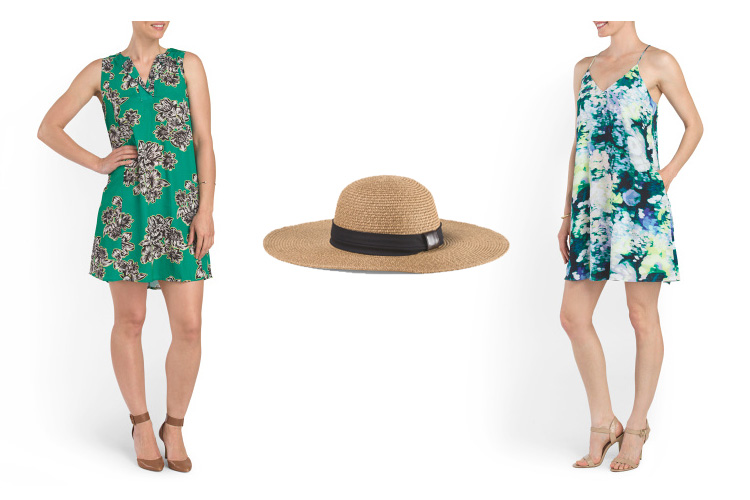 Philosophy Floral Dress $24.99, Capelli Marled Floppy Hat $12.99, Cynthia Rowley Silk Strappy Dress $39.99