Scott and I celebrated two years of dating last Monday. He's super fun. And super cute. I love him. Anyway! We started the day with brunch at Akasha in Culver City. Scott loves their pour over coffee and breakfast sandwich and I MUST HAVE their cold brew and salmon bagel plate.
After fueling up, we took the Metro downtown. I'm newly obsessed with the train. HOW CONVENIENT! HOW EASY! HOW FUN! I love watching the city pass by while people-watching the Angelenos who hop on and off. Where are you going?! Where did you come from?!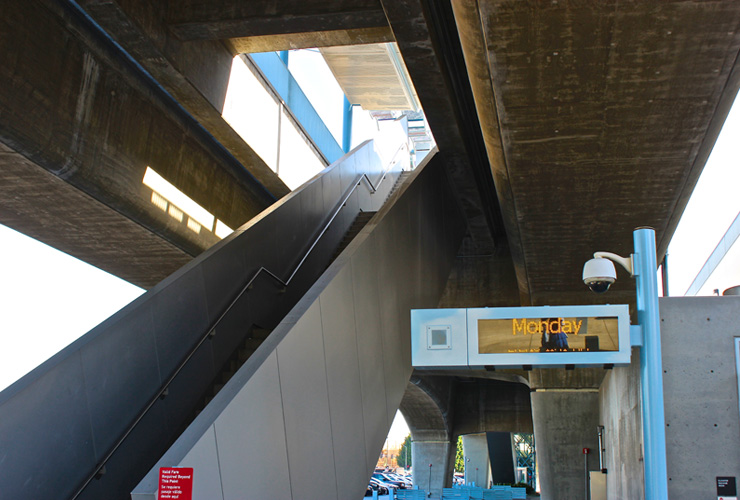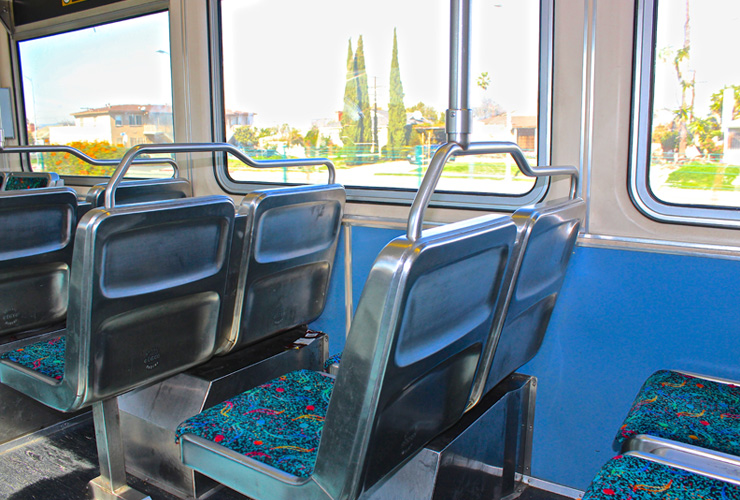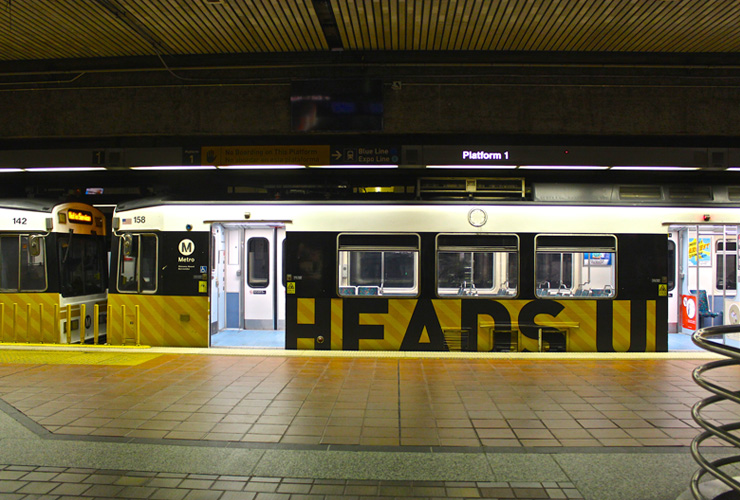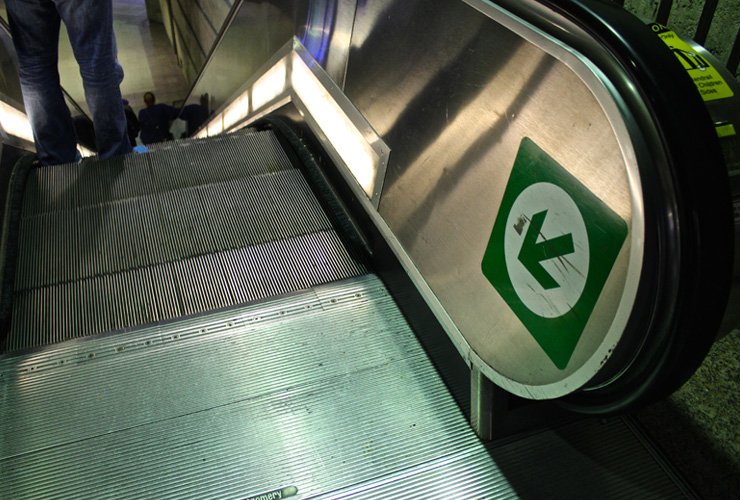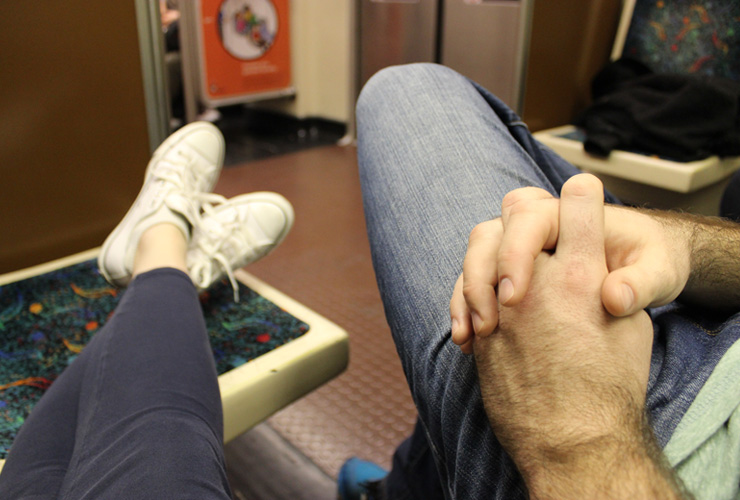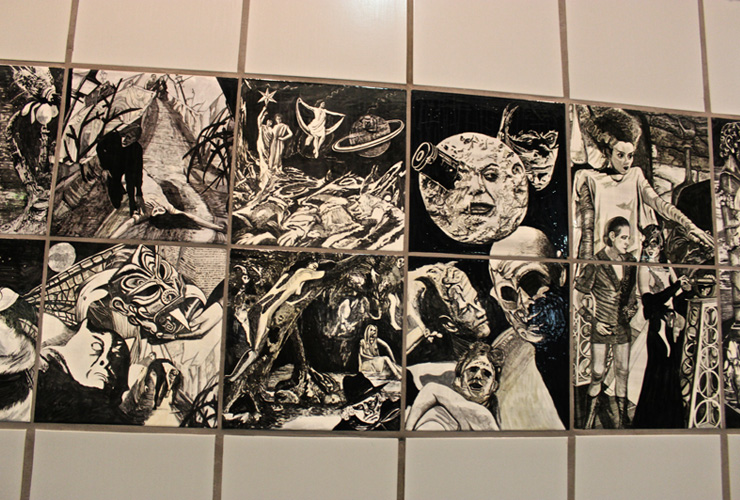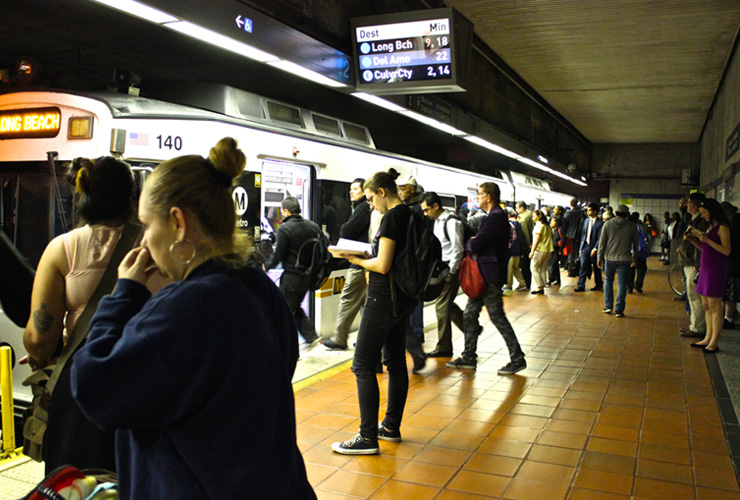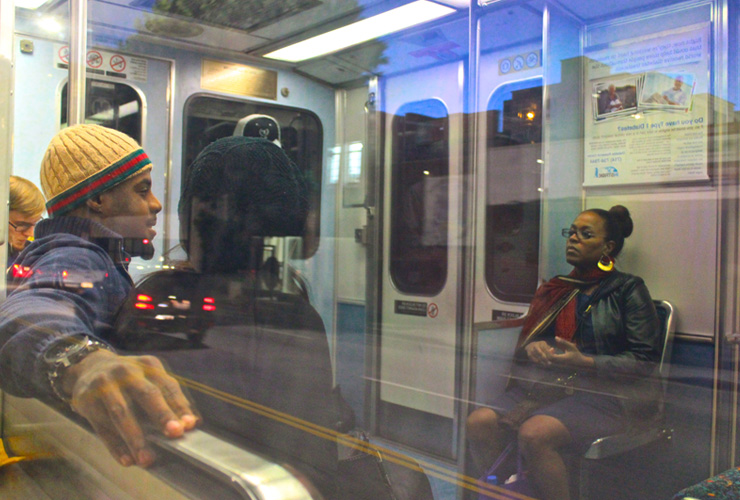 We ran into a friend fresh off the train, which made us feel really cool and Los Angeles-ish. (Hi Allie!)
We darted around downtown, running around like kids at recess. There is so much to see! I spent a lot of time wishing I had three hands to juggle my camera, iPhone and iced green tea from Sustain Juicery.
After a shortcut through the Los Angeles Public Library, we marveled at the beauty and coolness of Angel's Flight Railway and the little park next to it that starred in 500 Days of Summer. So ridiculously cool. Downtown is such an oasis. I can imagine the people who work there appreciate being able to walk outside to enjoy the sun, fresh air and peaceful surroundings.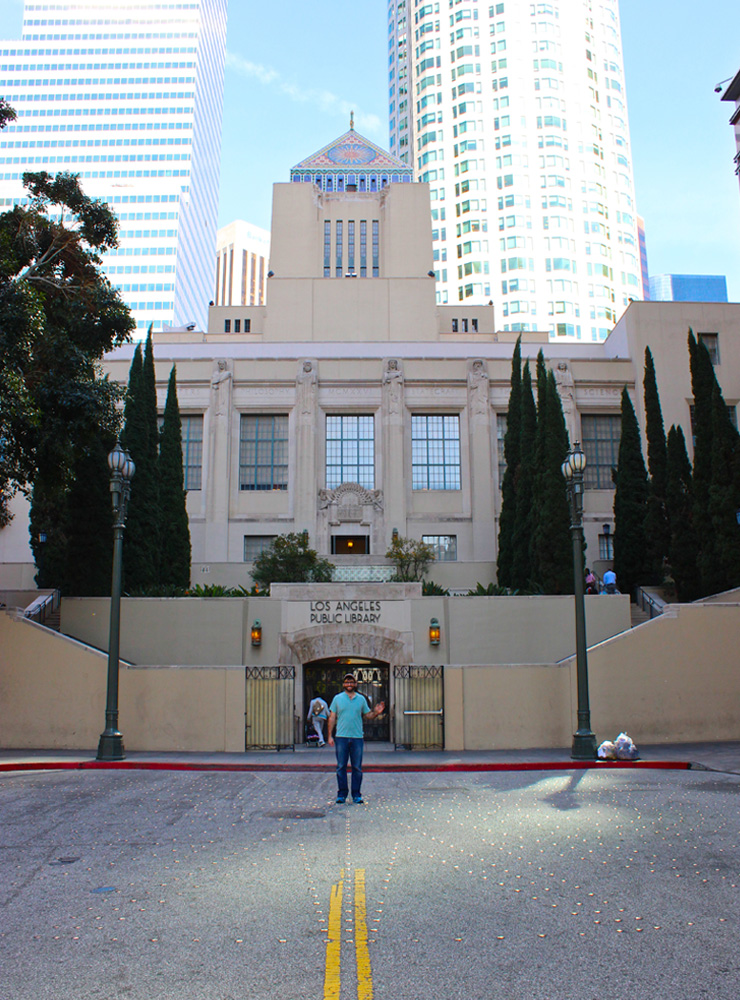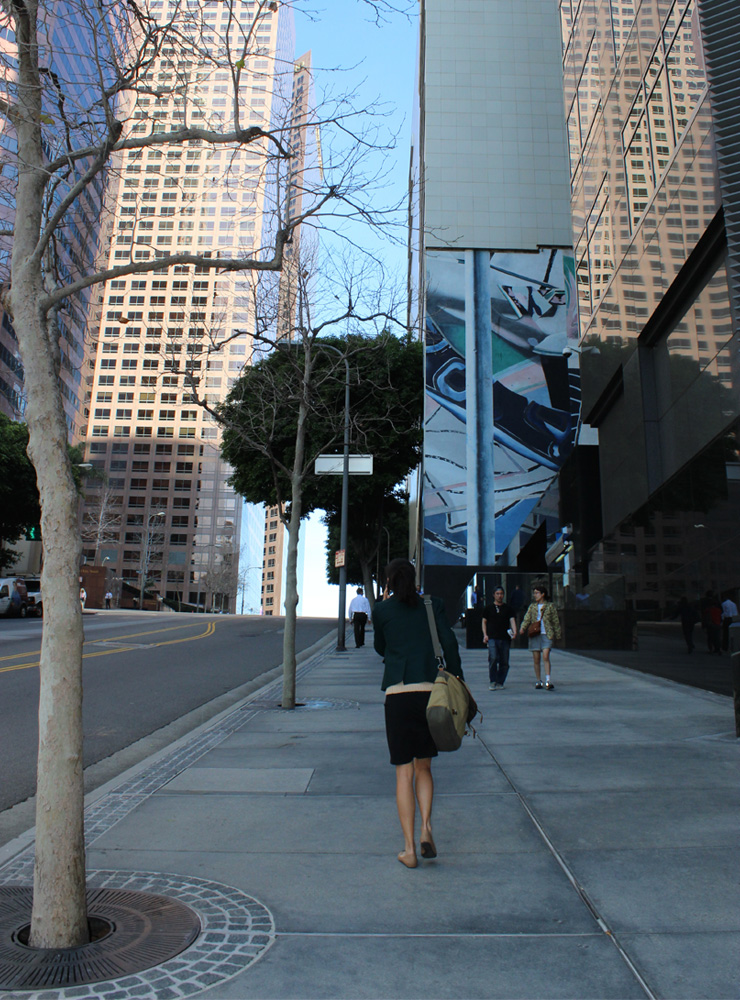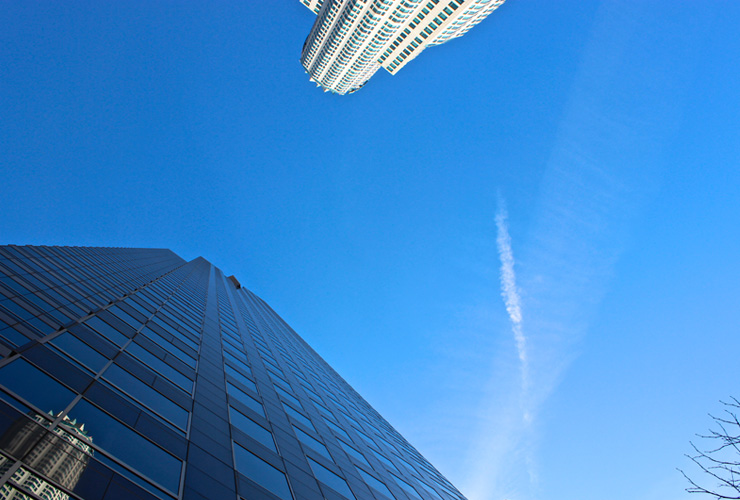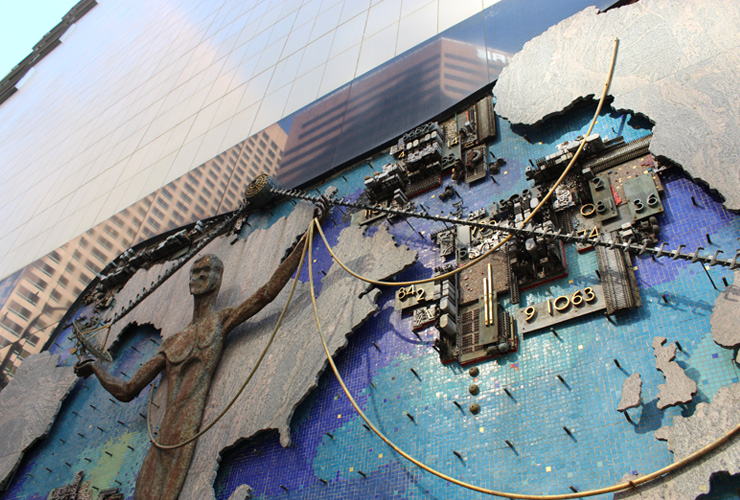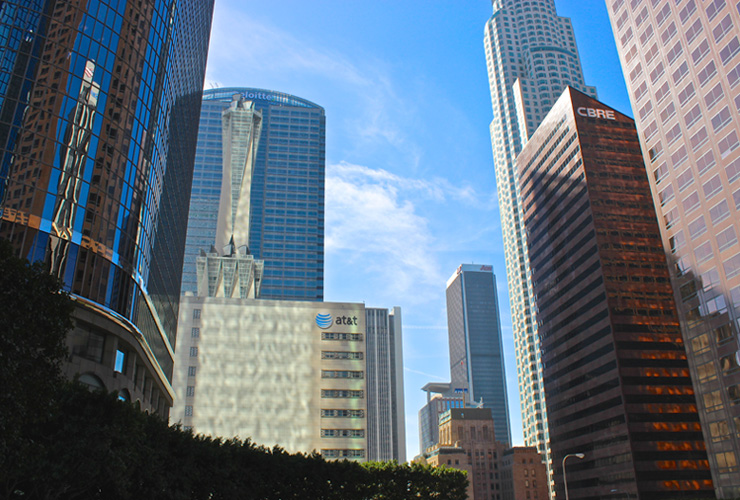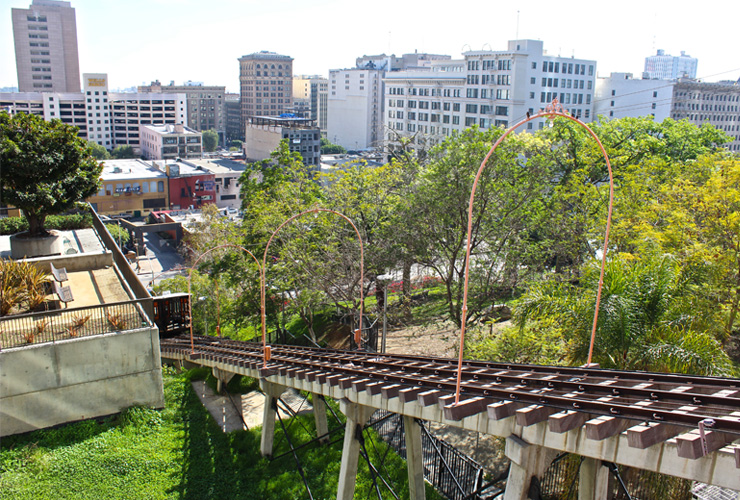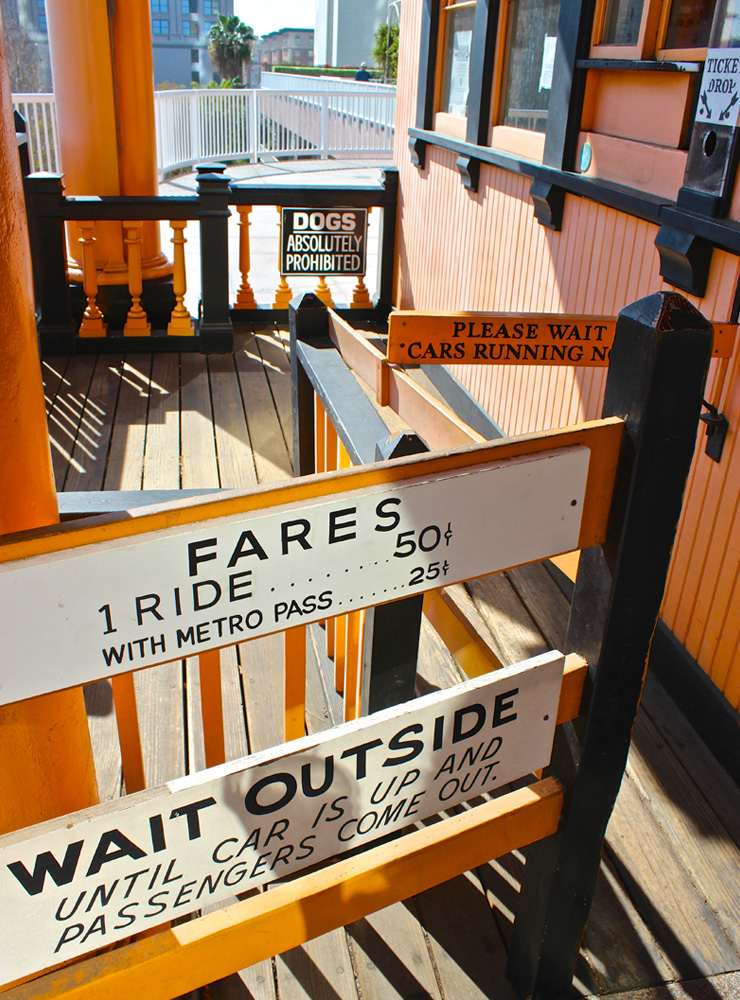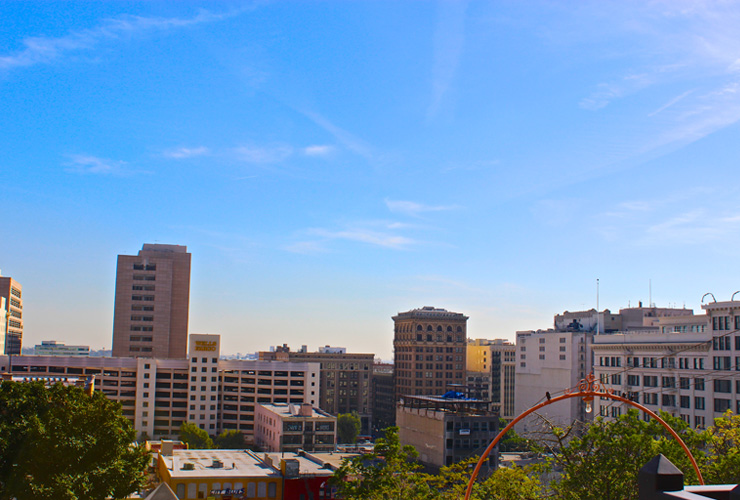 Our only planned stop for the day was the Museum of Contemporary Art. Andy Warhol's exhibit "Shadows" runs through February 15, and the other exhibits in the permanent collection are quite interesting to look at as well. Monday was a great day to visit because we nearly had the place to ourselves. If you go (and you should!) take the stairs down to the Learning Lounge. It's sponsored by Dwell, Hermann Miller and Design Within Reach, and was designed by Christopher C. Deam. Neat neat neat neat.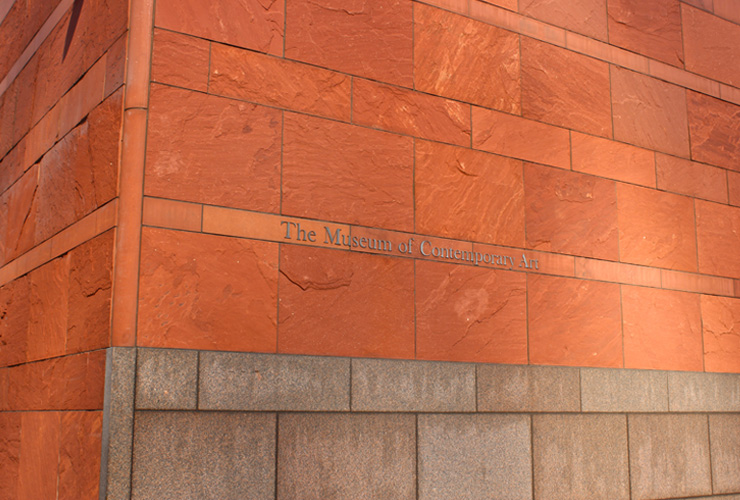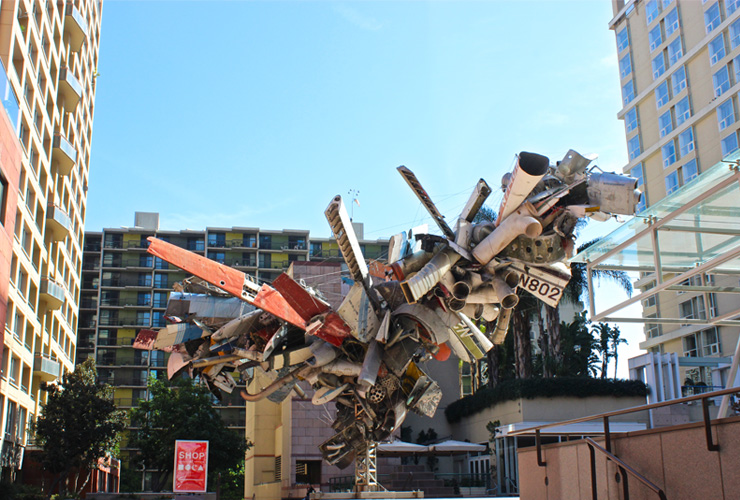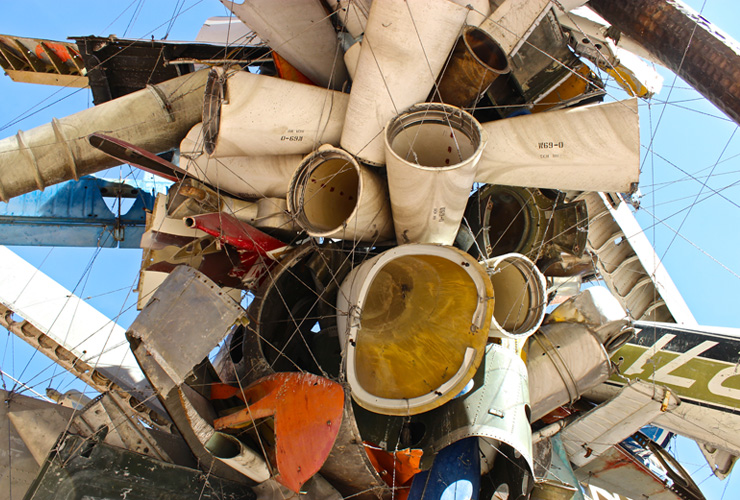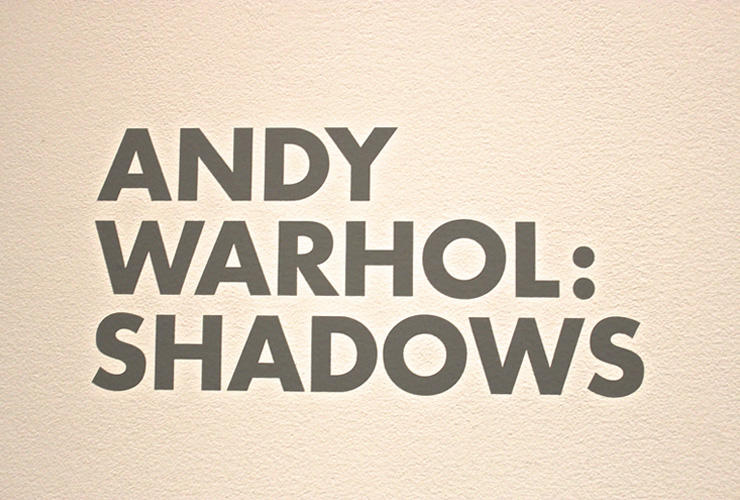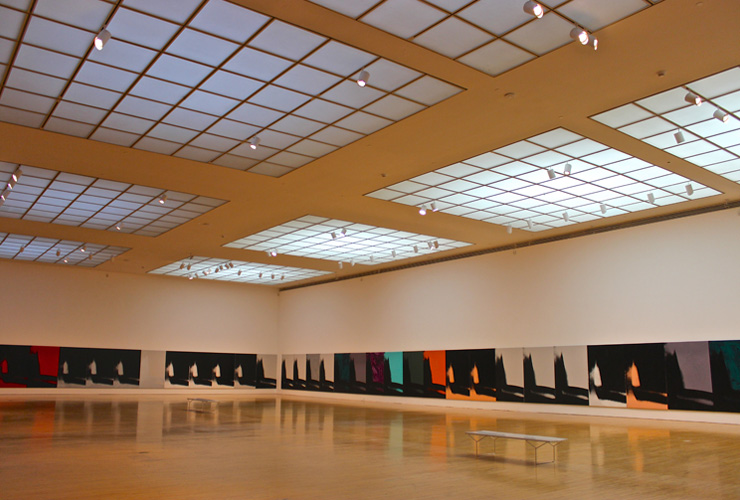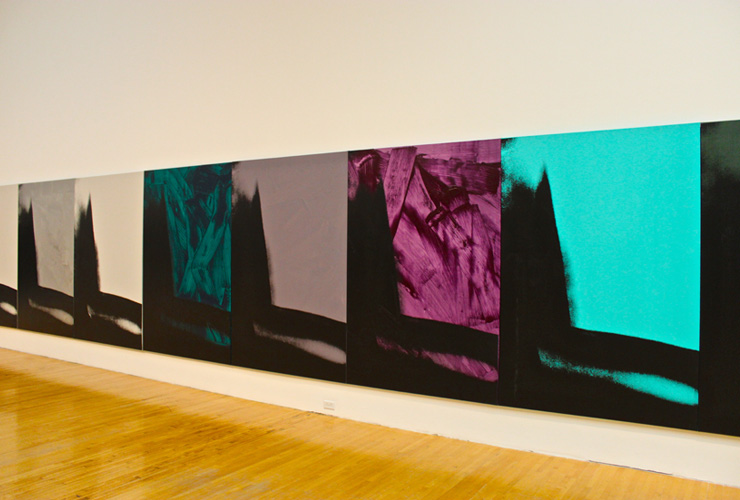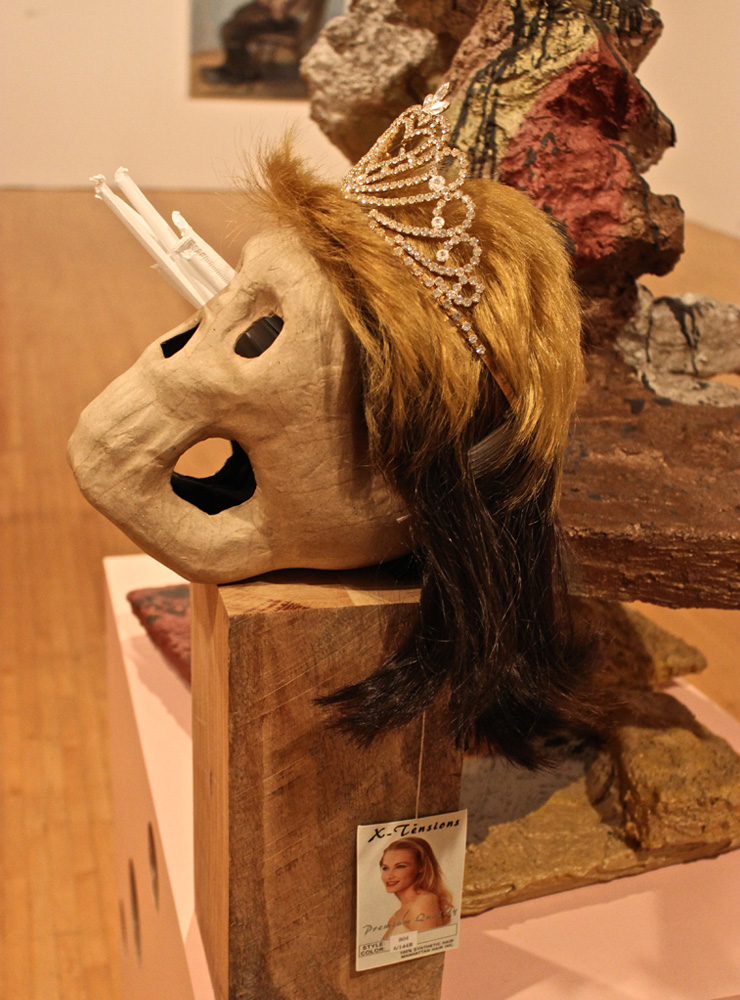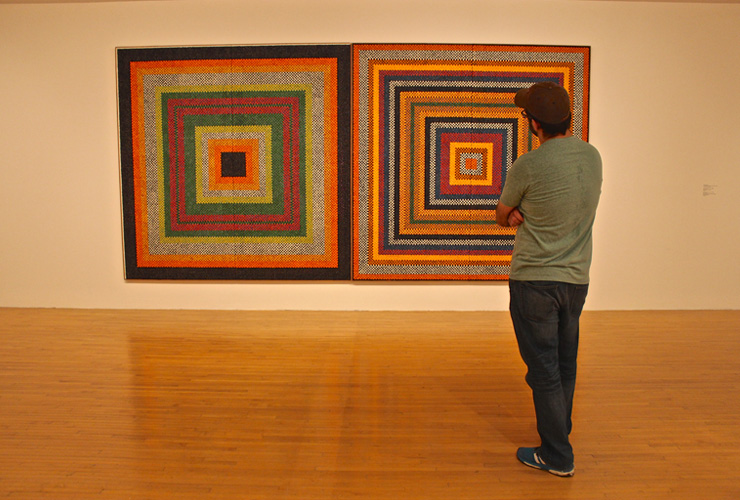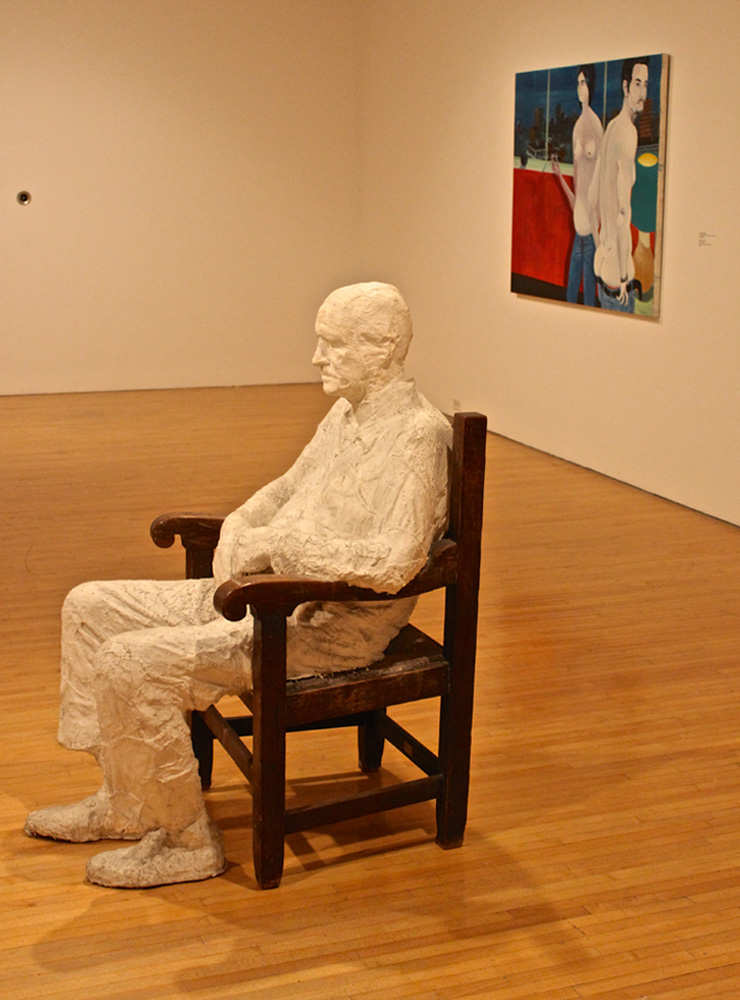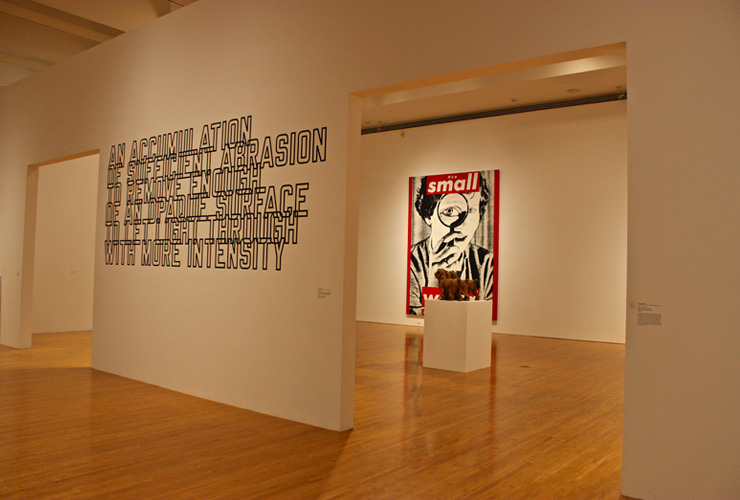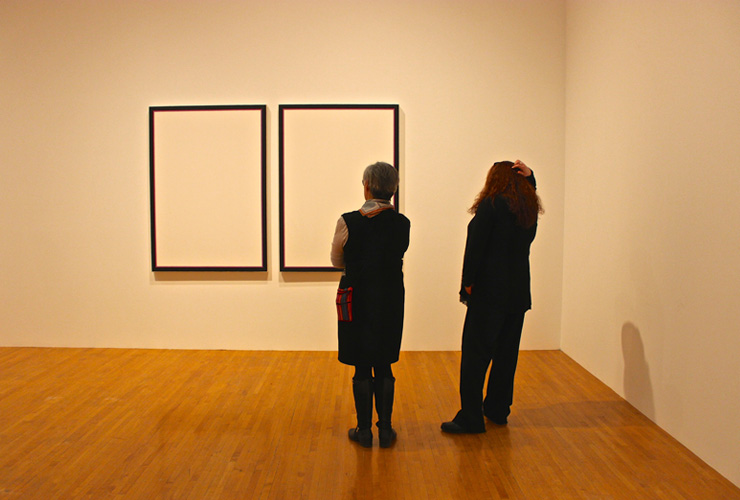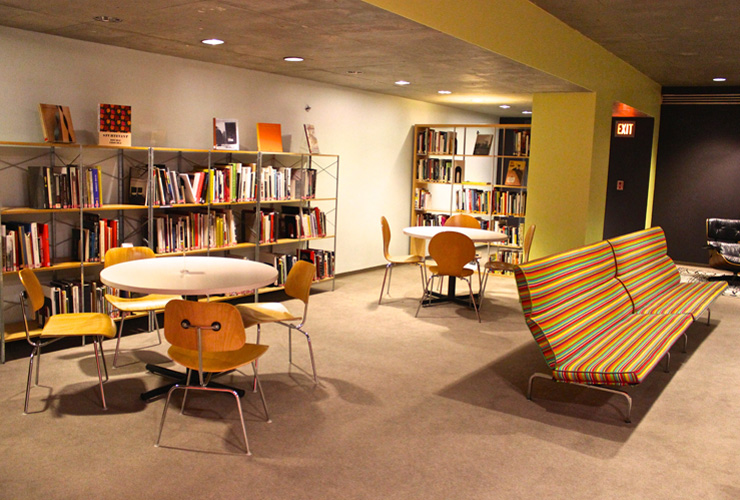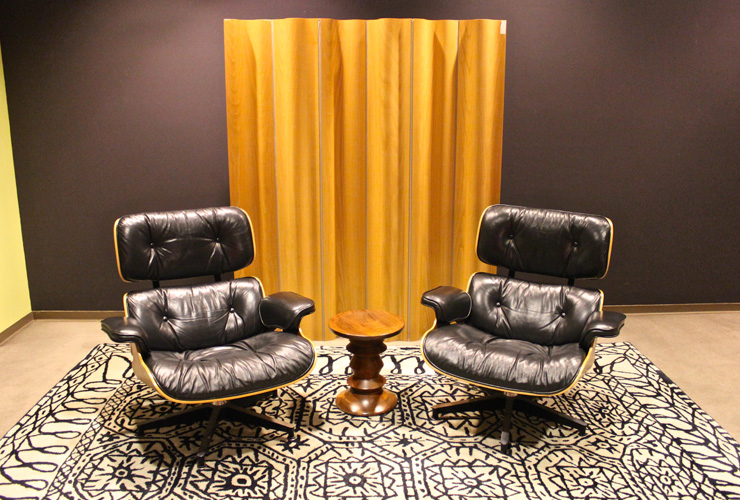 After artsy-fartsying around, Scott had the genius plan to walk to City Hall for a view. On the way, I had a happy attack at the site of the Walt Disney Concert Hall. It's unbelievable.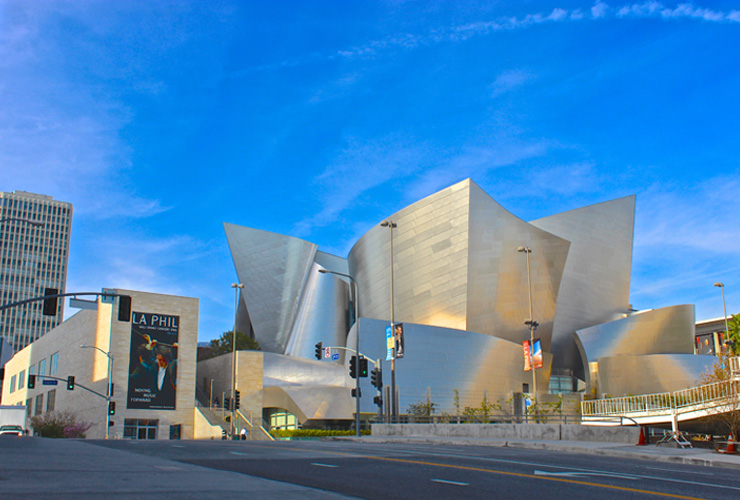 When we reached City Hall, we took a gold elevator up to the 27th floor where we were blown away by the amazing views of LA. A touch of vertigo tends to send me spinning when I'm around tall buildings or heights, but the incredible view was worth it. Yowza.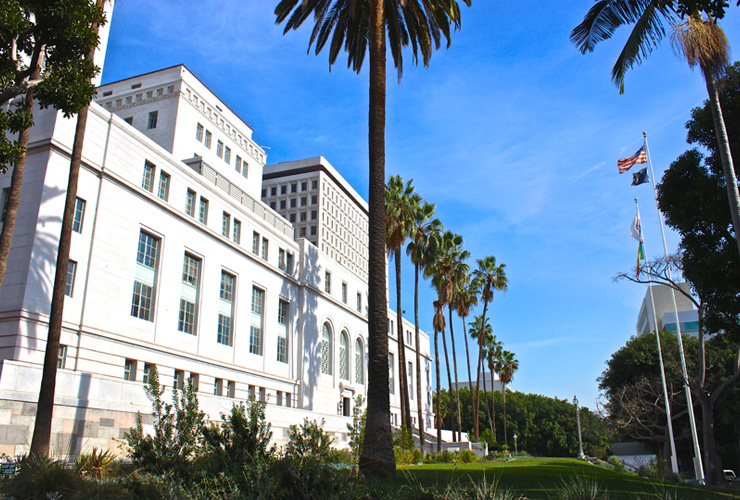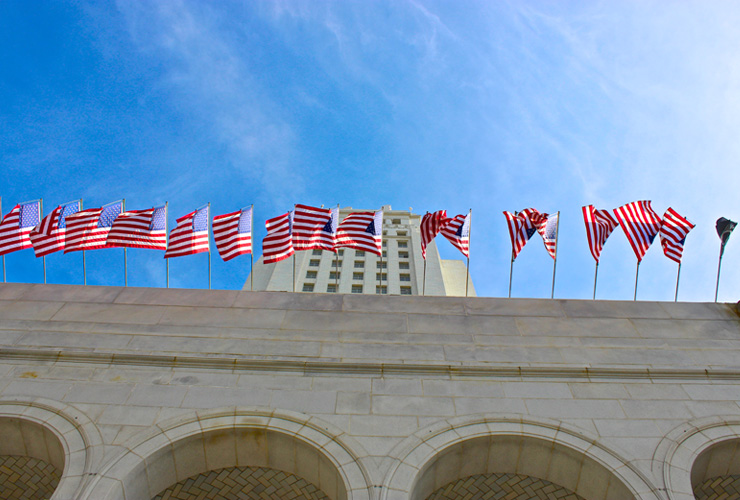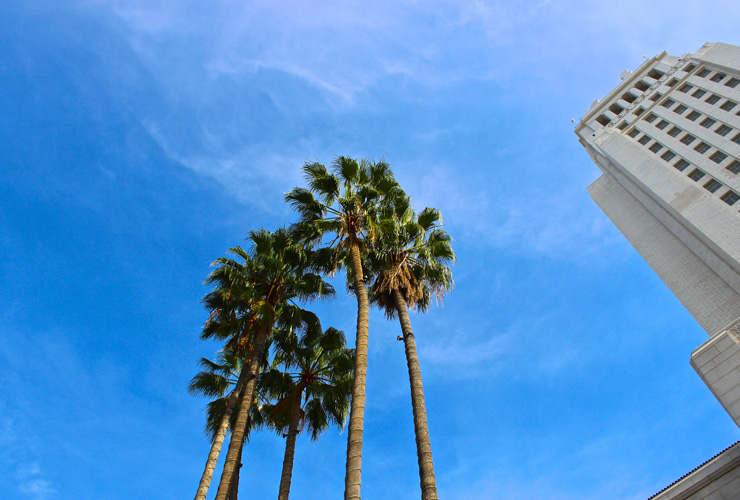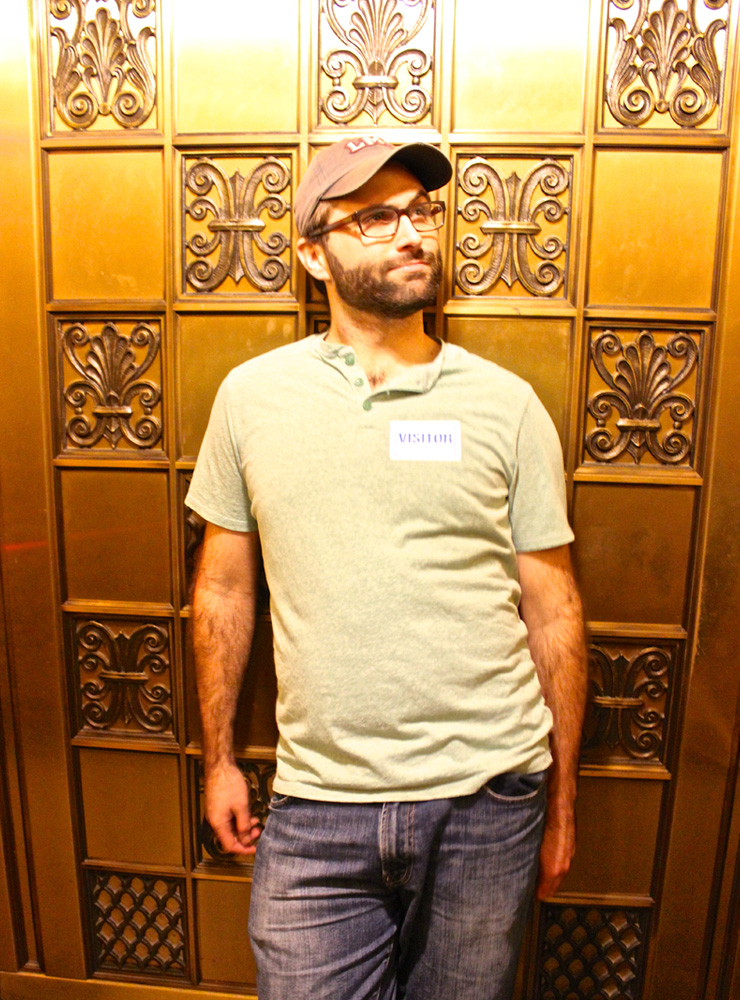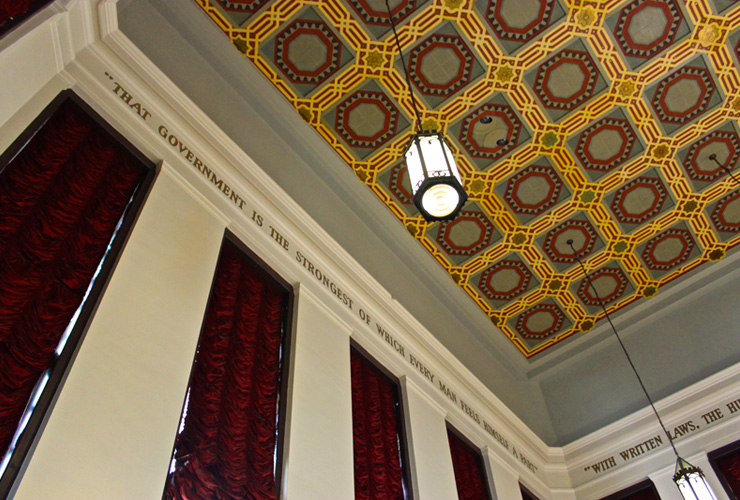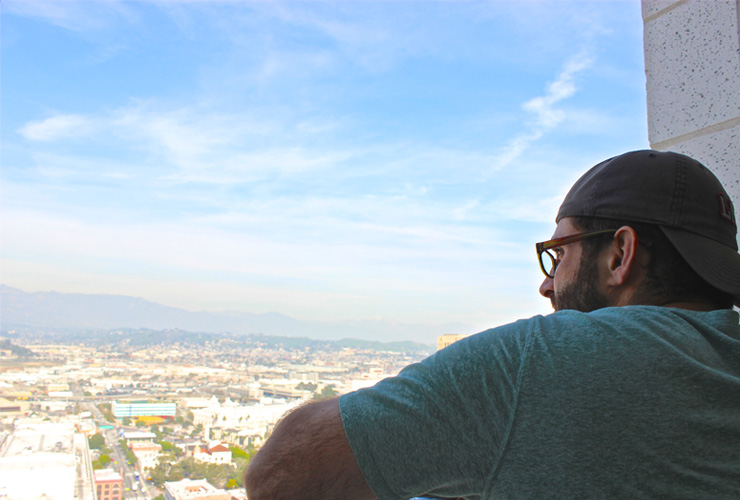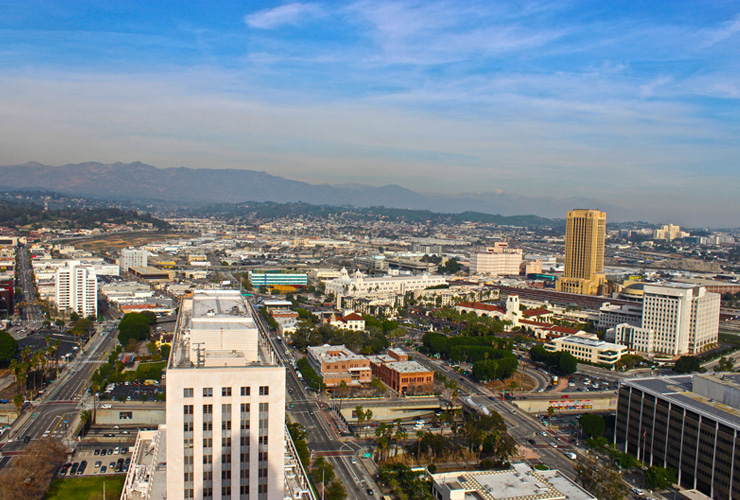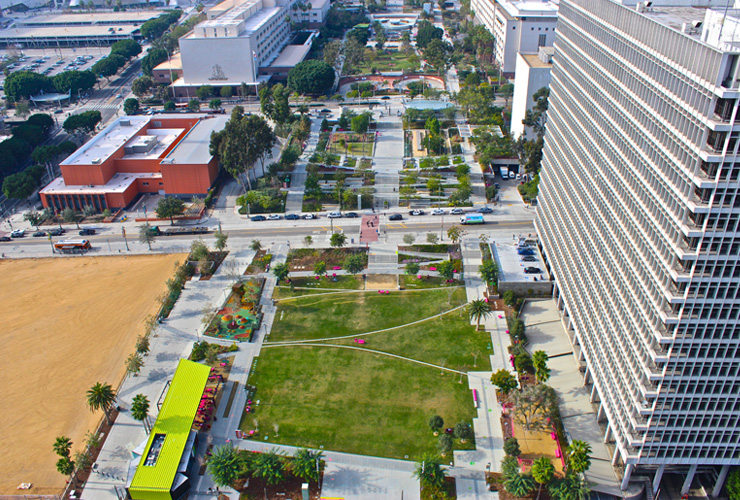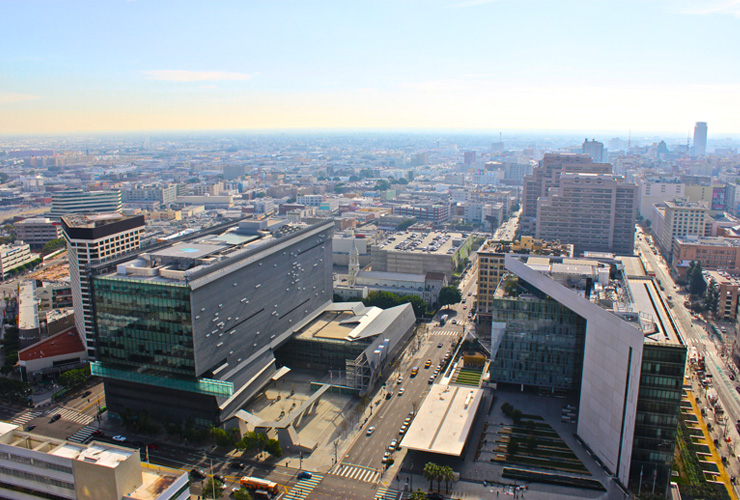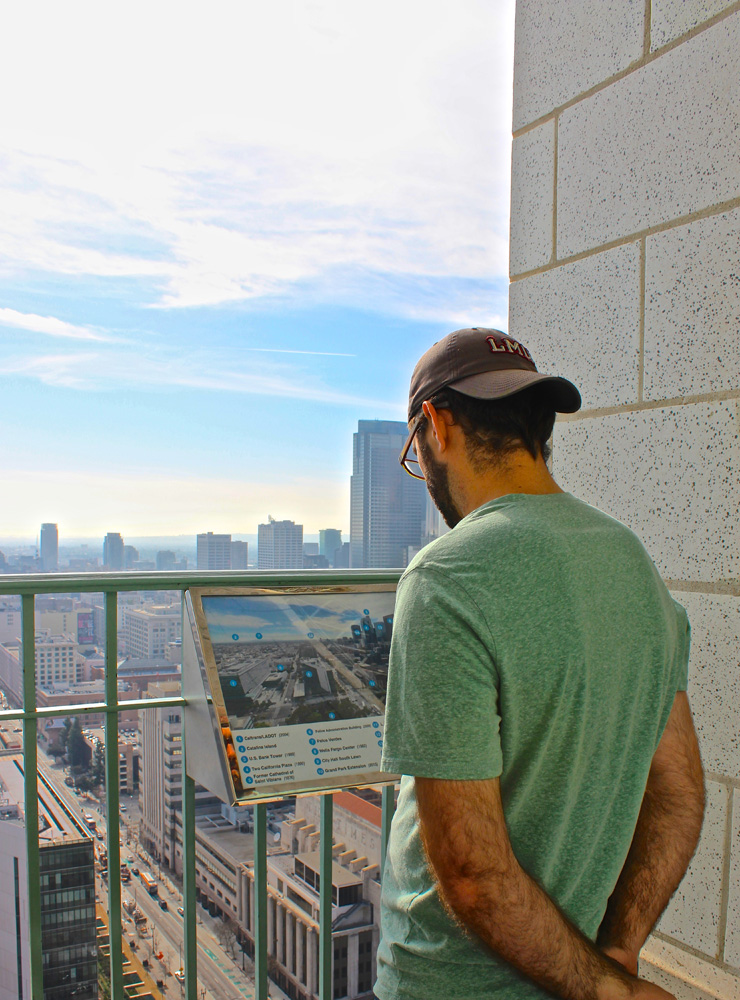 When we returned to ground level, we passed through Little Tokyo on the way to Wurstküche, where the brauts and brews are drool-worthy. The weather was perfect for sitting on the patio and our feet enjoyed the break.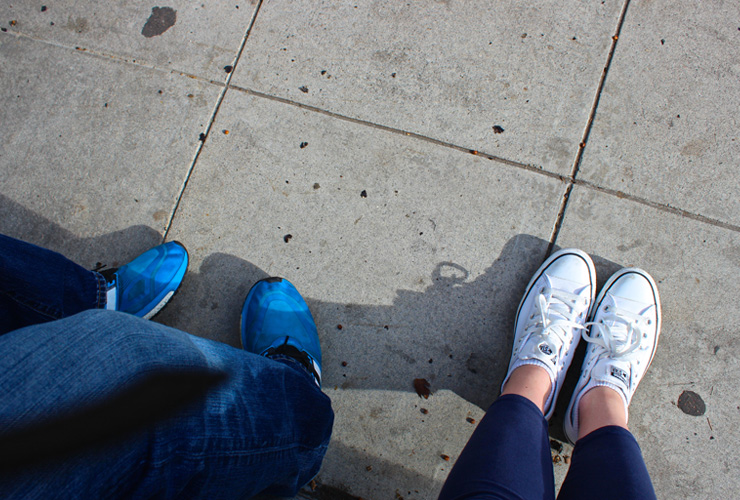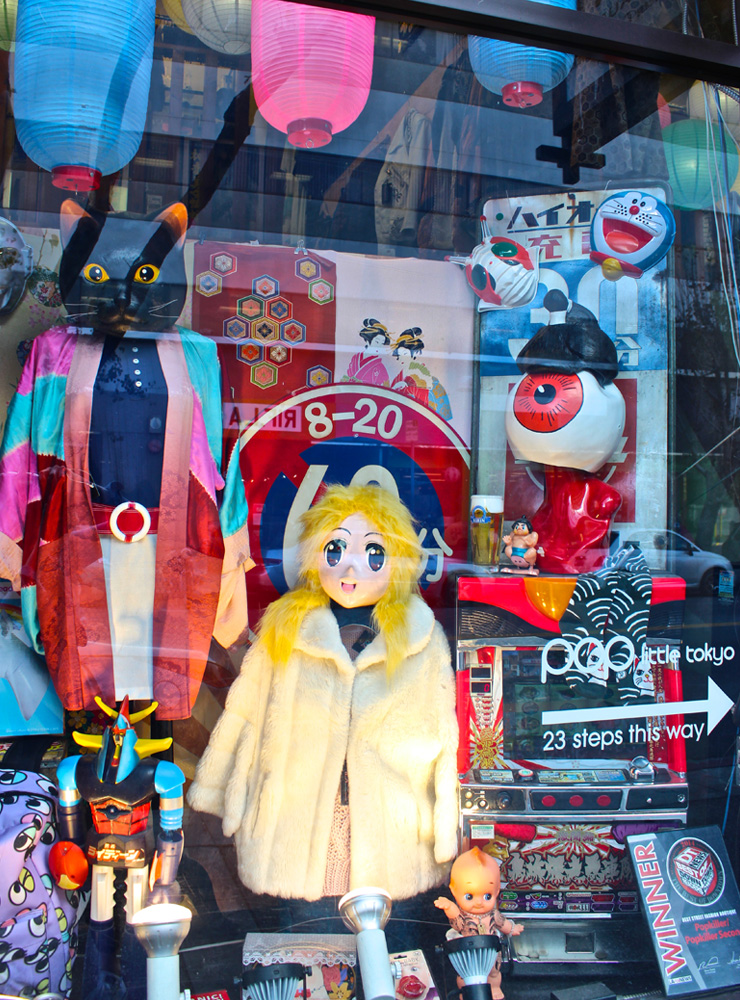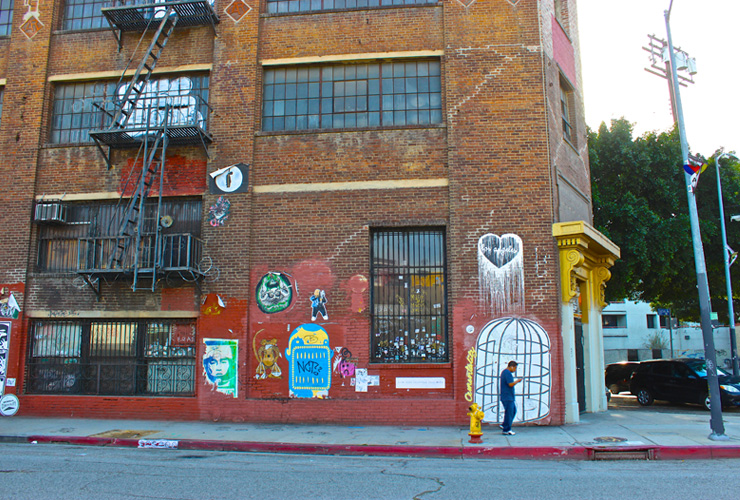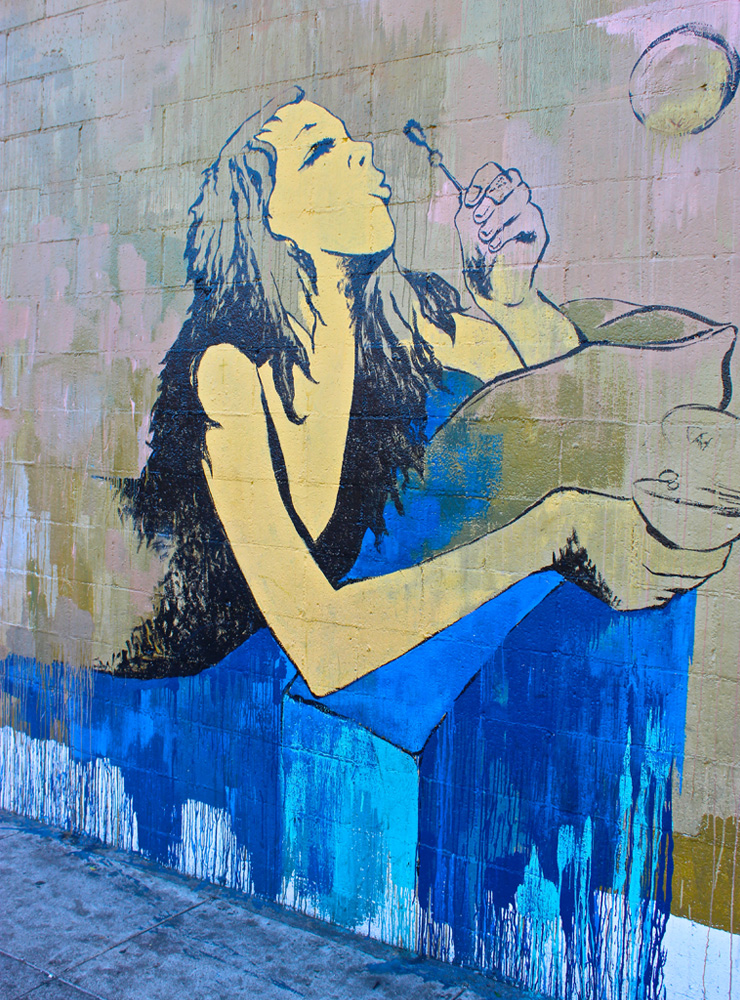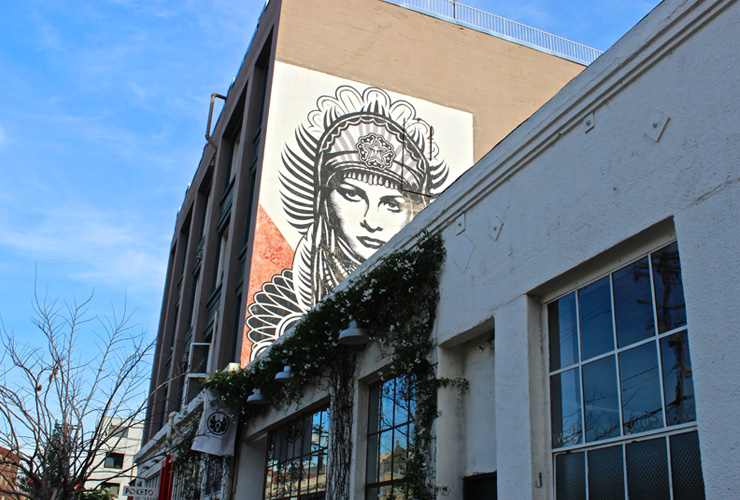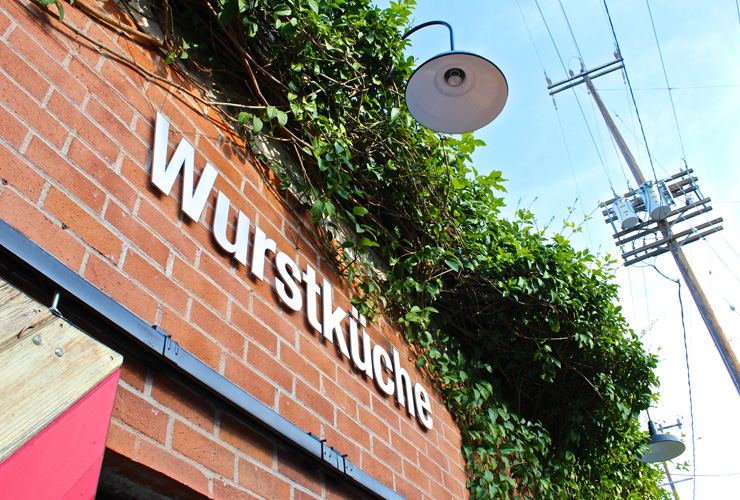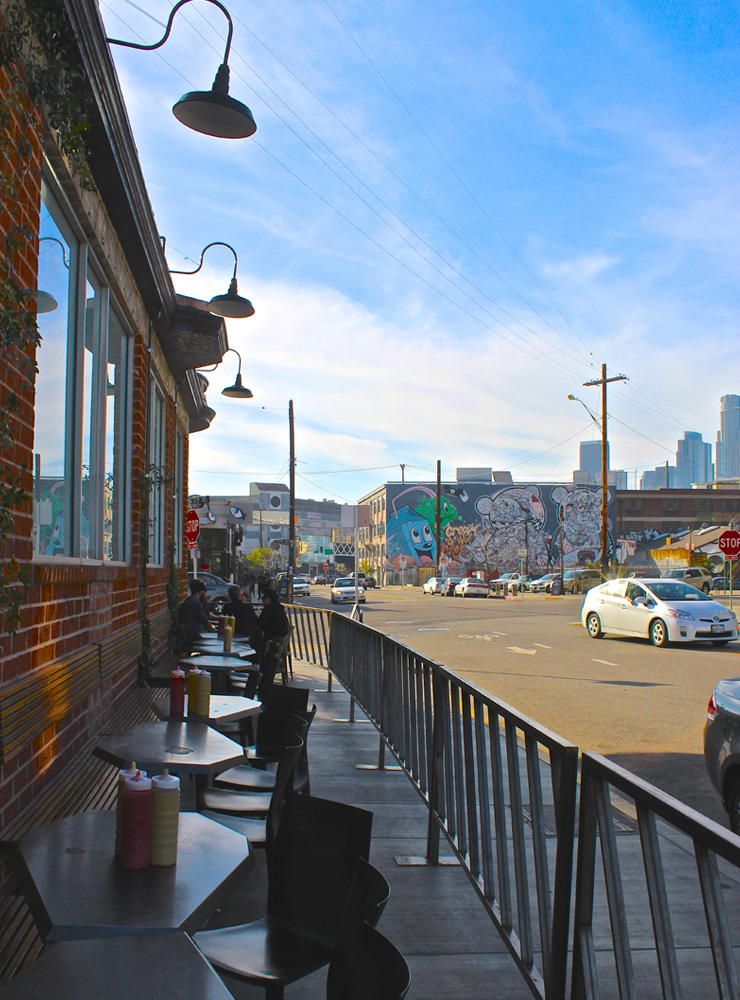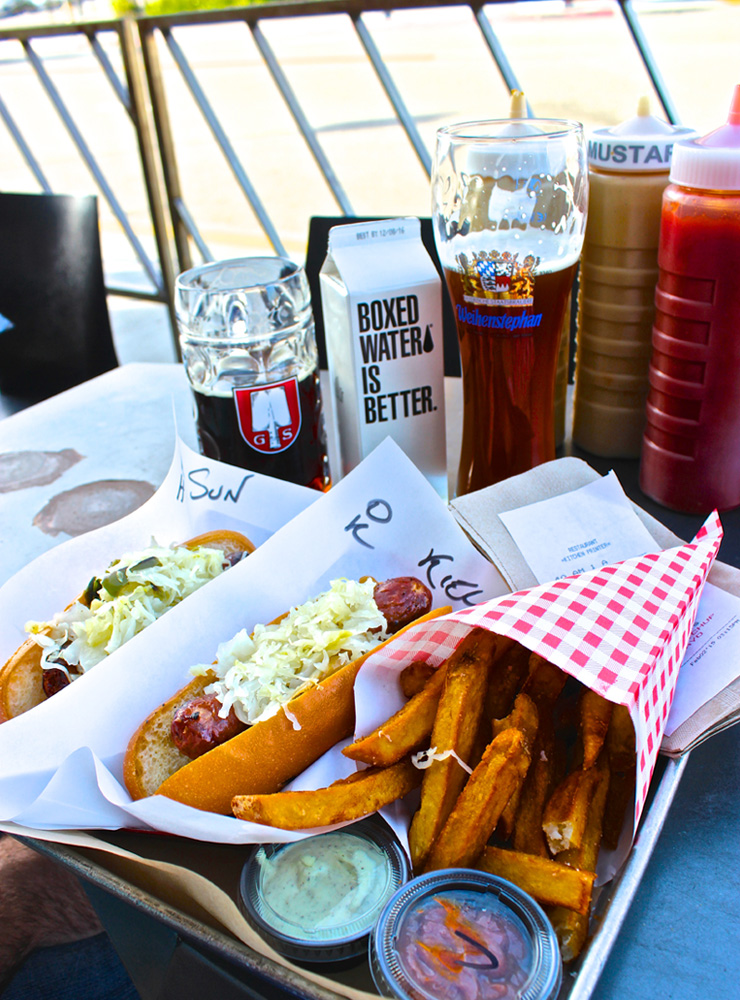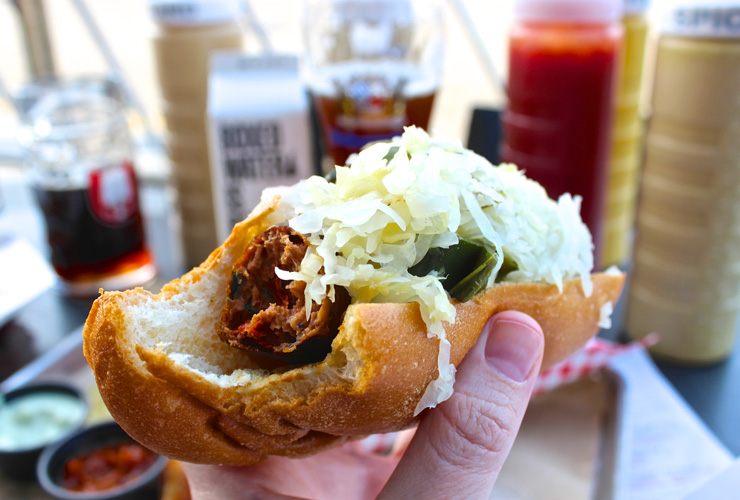 After lunch, we wandered into a couple stores next door, Poketo and Apolis. I'm a big fan of both. (I'll post more about Poketo later this month.) Apolis offered us refreshing iced tea and strong coffee when we stopped in. Thanks guys! Since we were so close to Angel City Brewery, we haaaaaad to visit. Scott and I love the people, board games, Cornhole and of course, beer. Check out their tours Thursdays through Sundays and definitely sign up for their newsletter to get the scoop on all their fun happenings.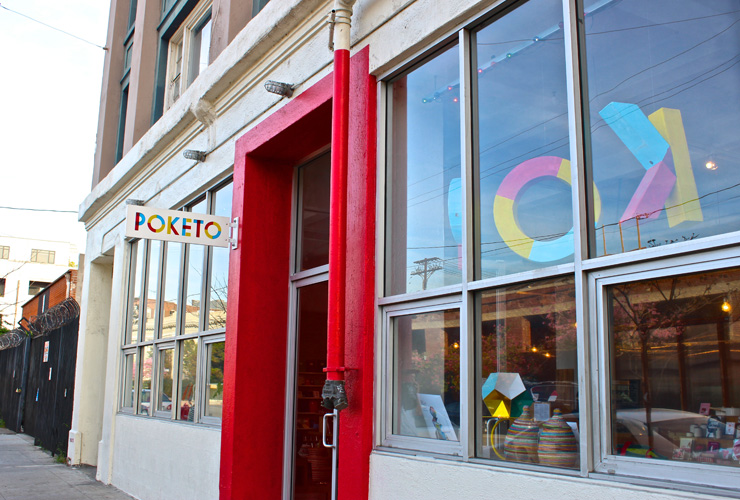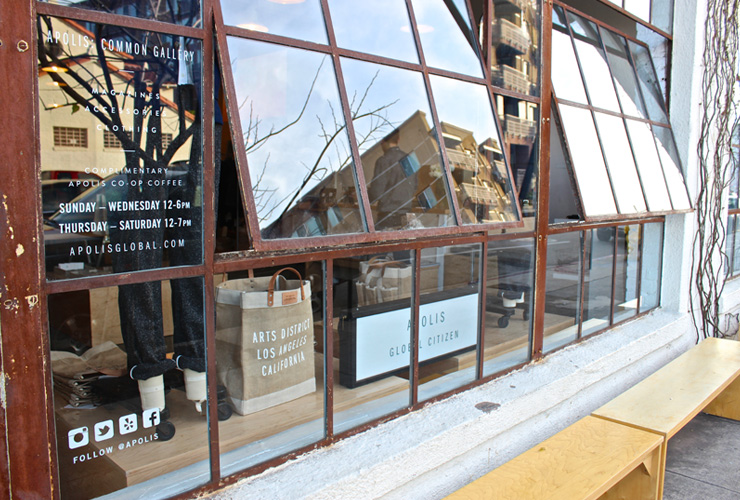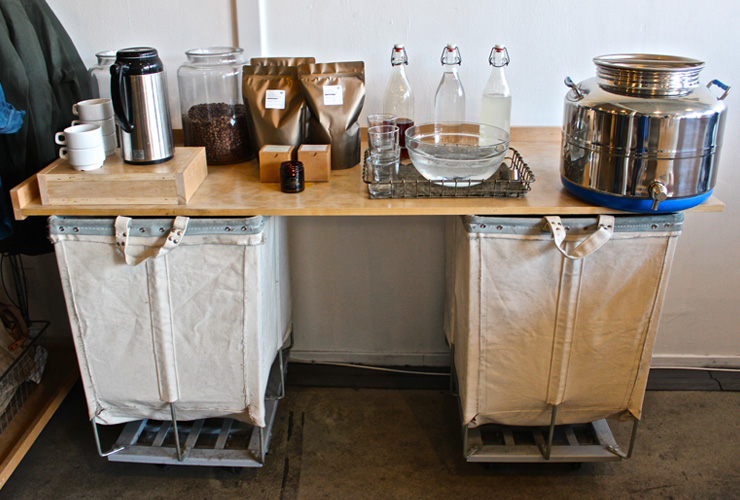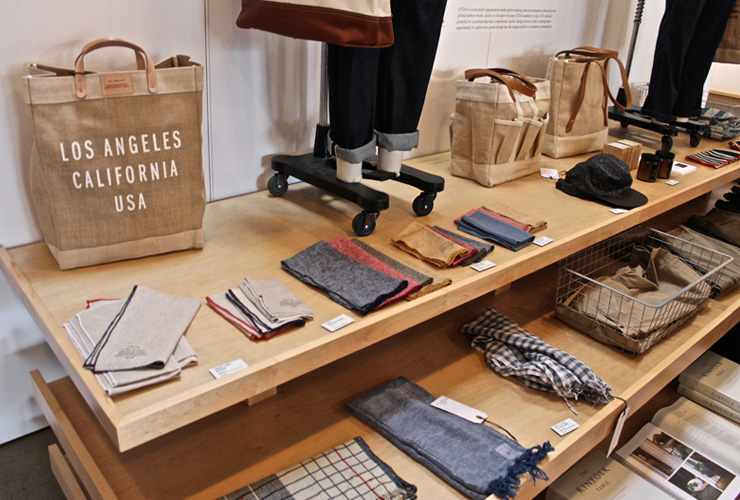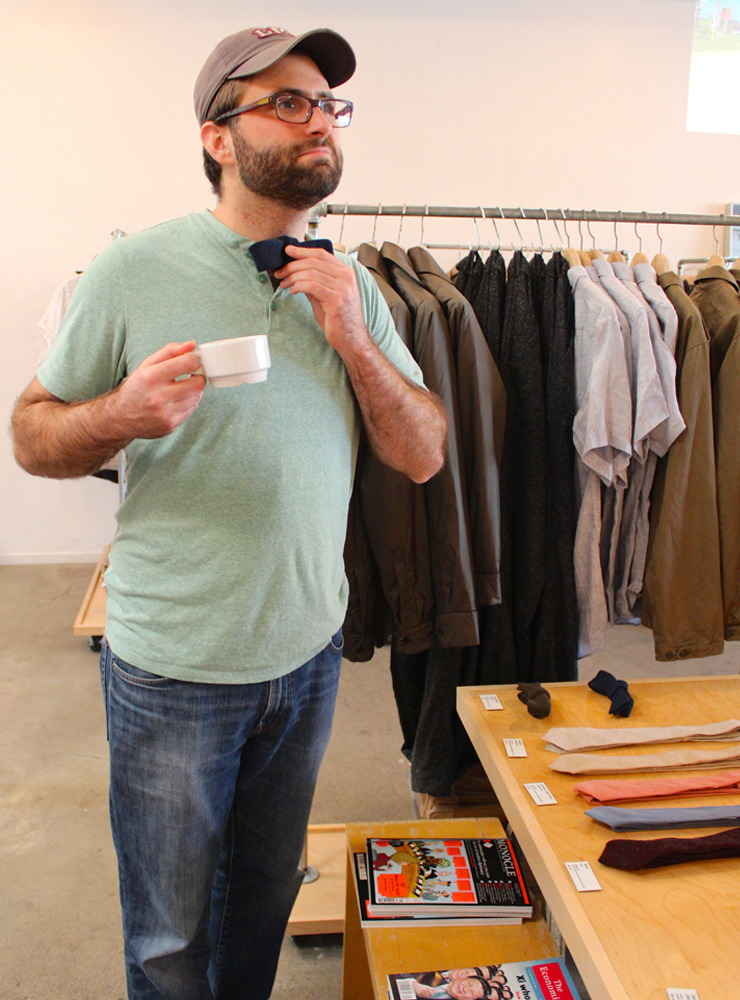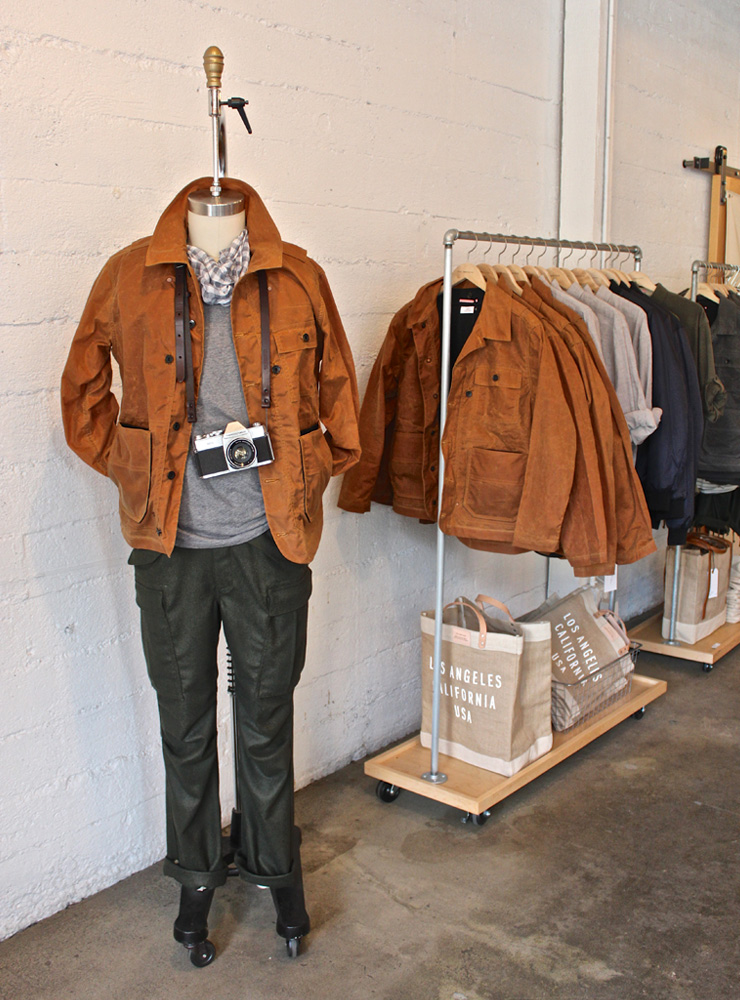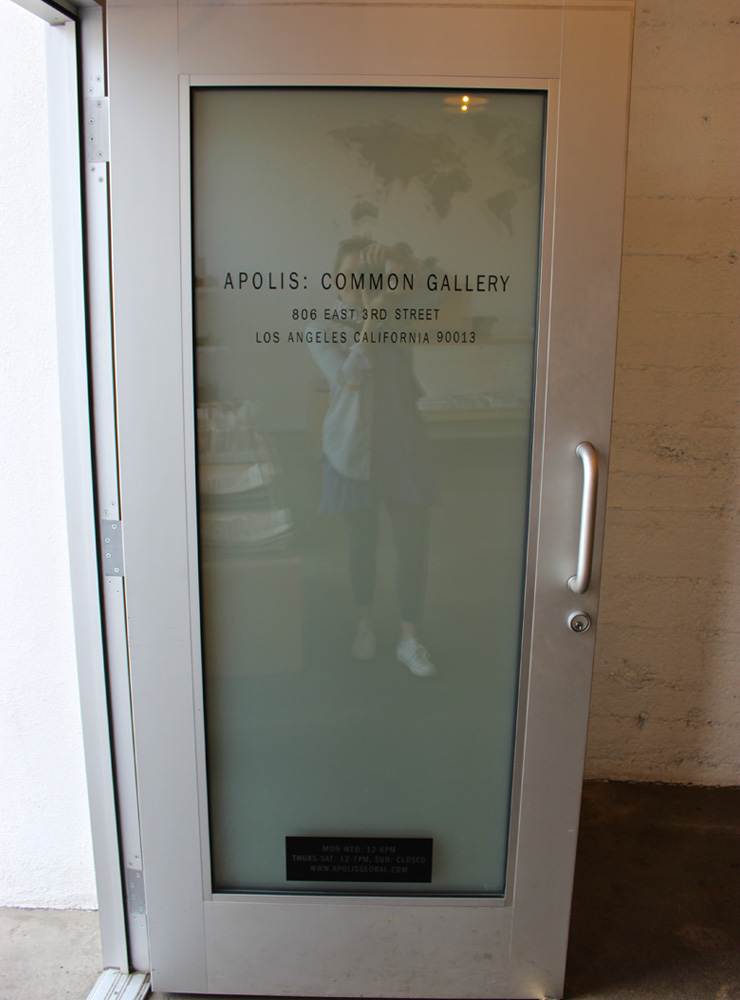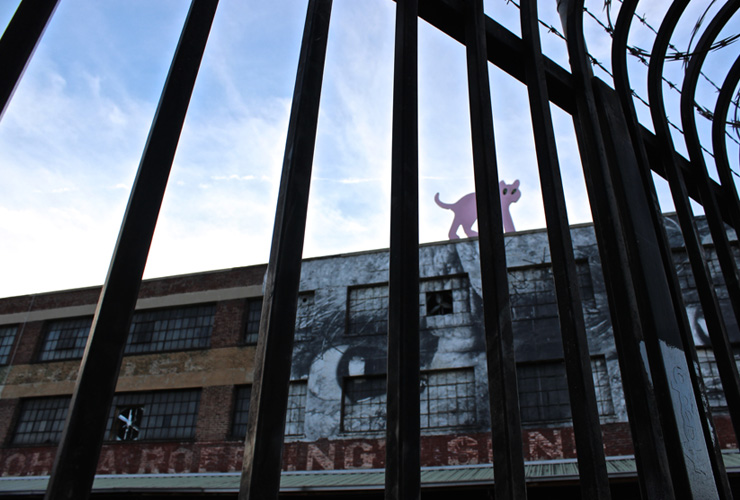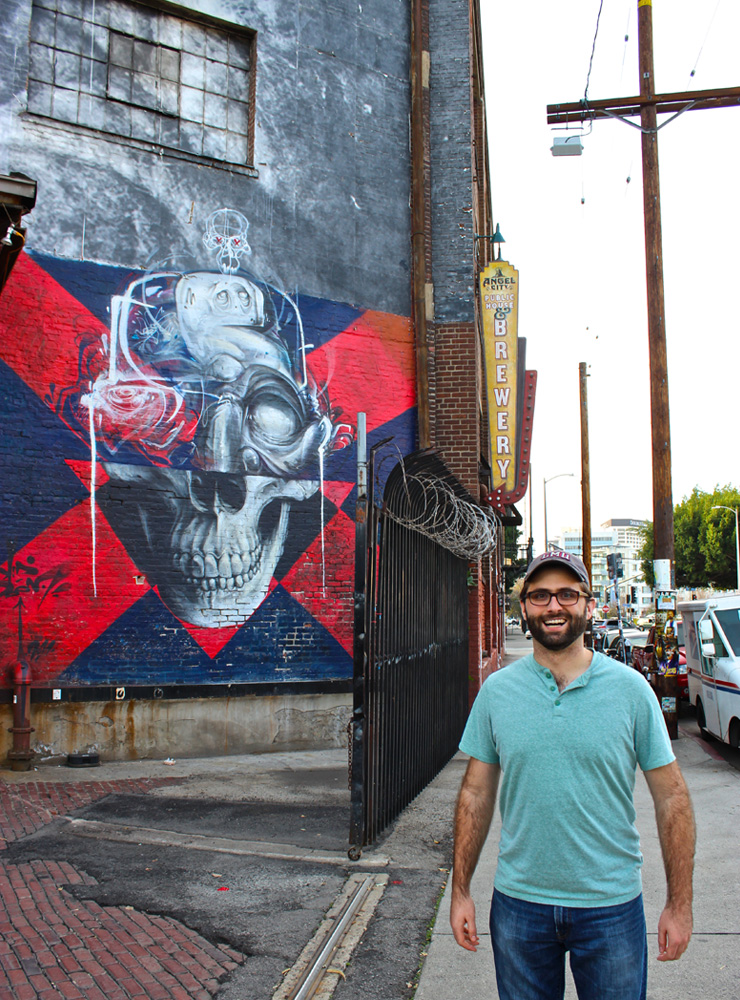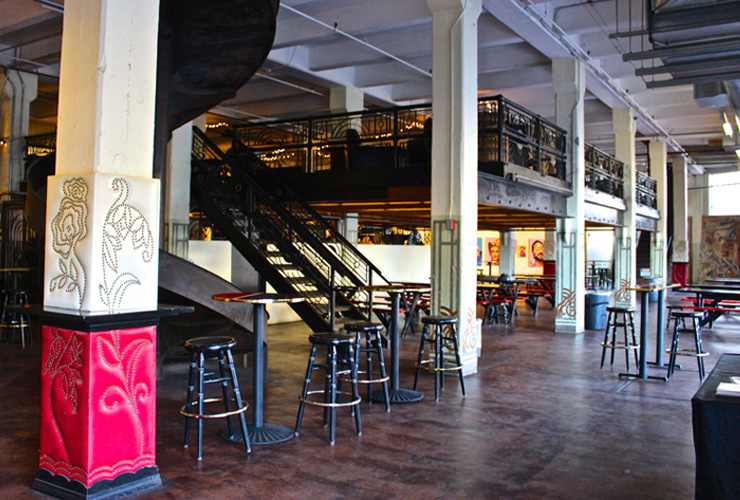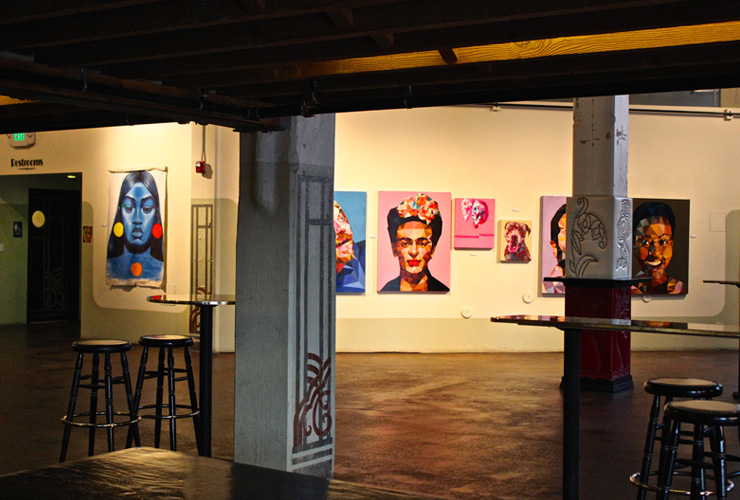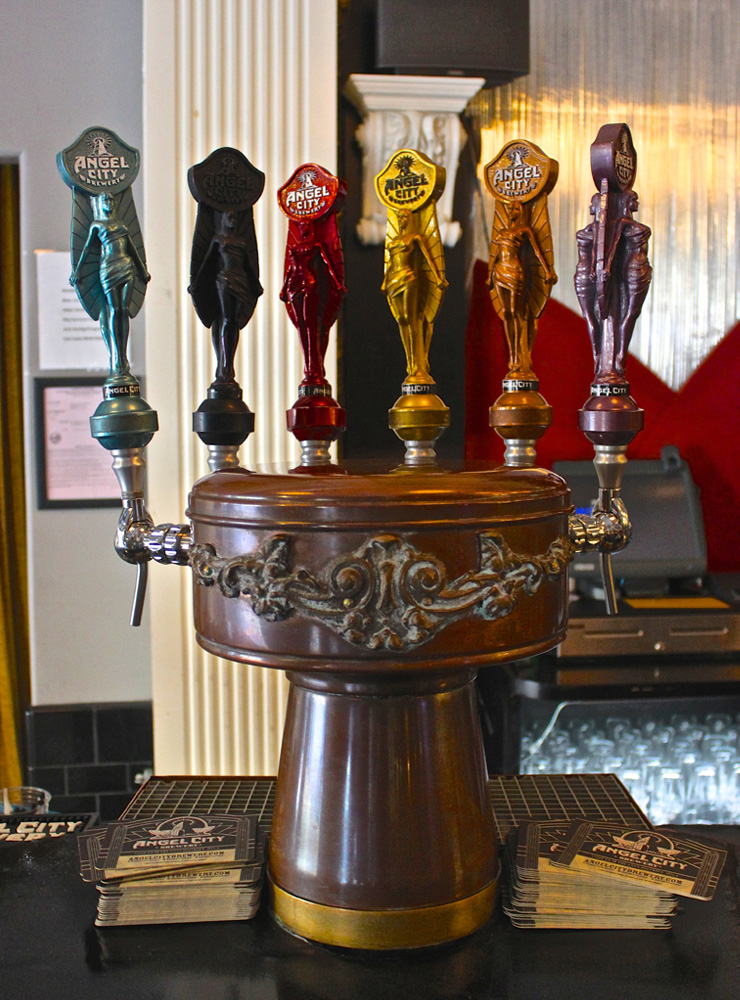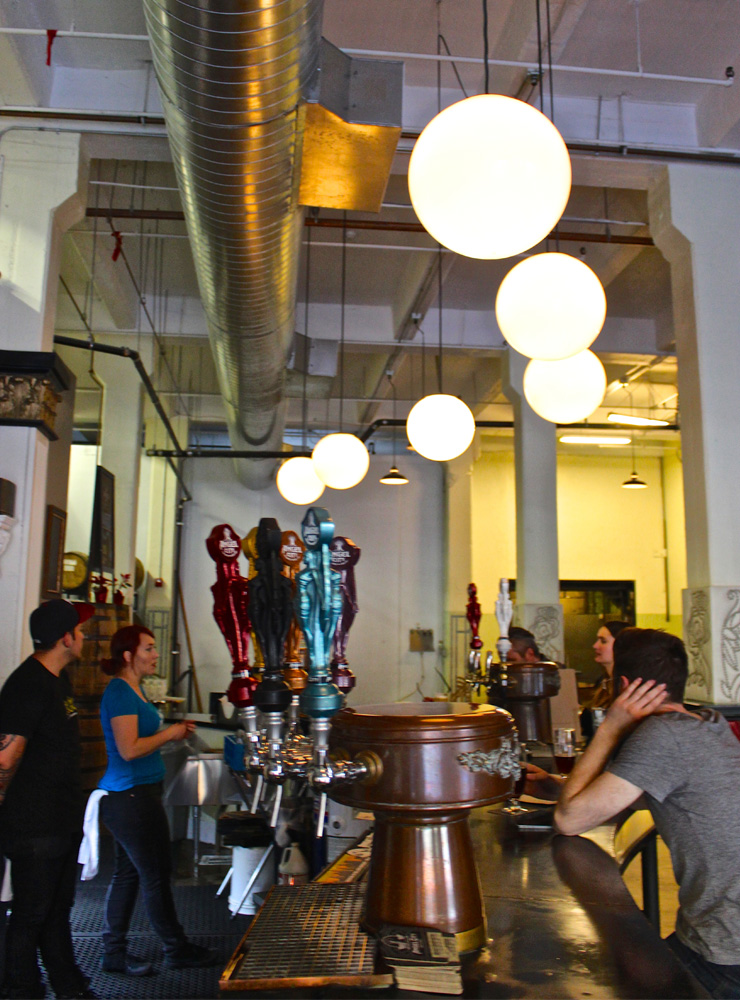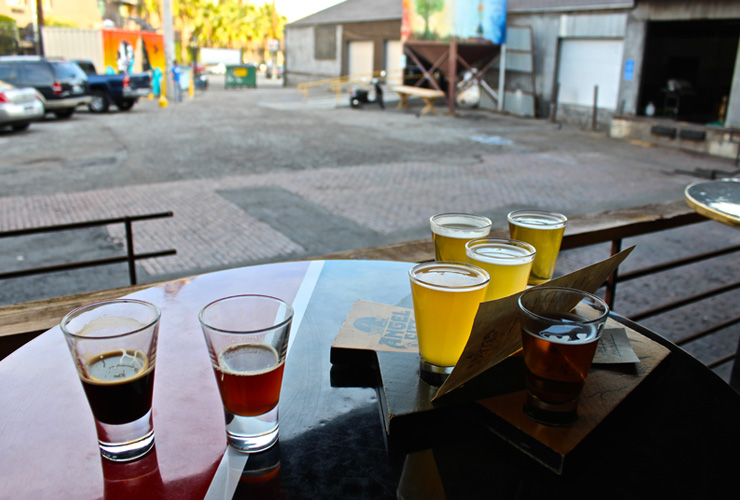 We hopped the train back to Culver City and ended our day of adventure at A-Frame. It was exactly what I wanted. The vibe was super chill, the lights were dim and the drinks and Furikake Kettelcorn were suuuuh good. The resto is about to morph into a Hawaiian paradise (new menu out on Feb. 13), which means you can bet we'll be regulars.
What a day, y'all. What a day.