Remember that time I went to Silver Lake and walked around with three neato people drinking iced coffee, dipping in and out of shops, eating brunch, laughing over Mimosas (not at Mimosas—I would NEVER), drooling over puppies at the dog park (GIMME) and swearing I would get back in shape (I haven't) after almost passing out when walking up a steep set of stairs? No? Oh that's right, because I haven't told you about it yet! Well I did do all of these things and they were haaaamazing.
I live on the Westside of LA, so of course I never make it to Silver Lake on the Eastside. But Eastside peeps never come over here either so it's like totally fine. We have an understanding. I always hear how cool Silver Lake is though, so I made it a point to lure Scott into the car to meet a couple of wild and crazy gals for a day of hanging in Silver Lake. We started with brunch at Barbrix, where they offer $8 bottomless Mimosas and free advice (and $1 oysters at the bar on Mondays!)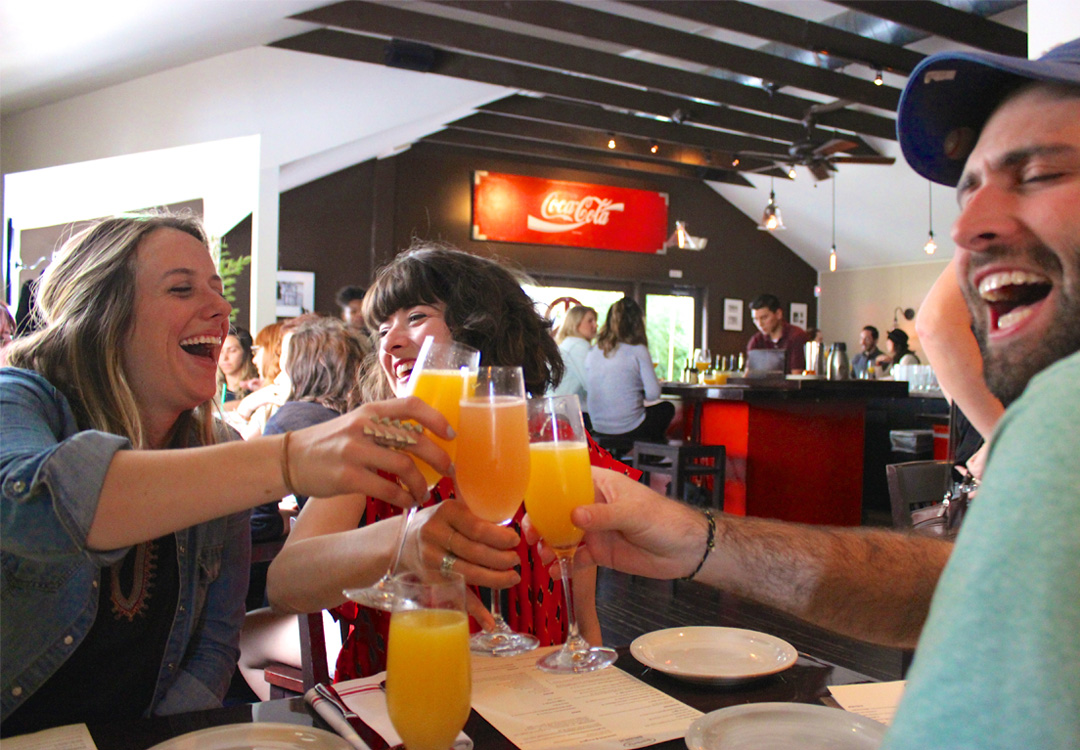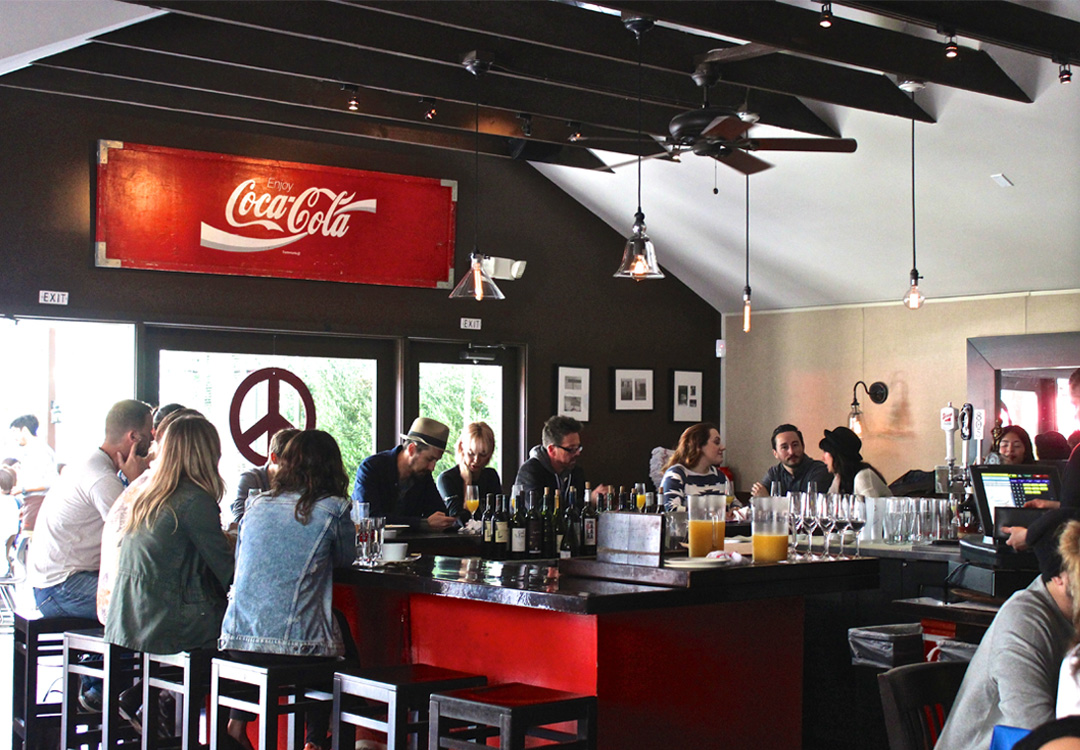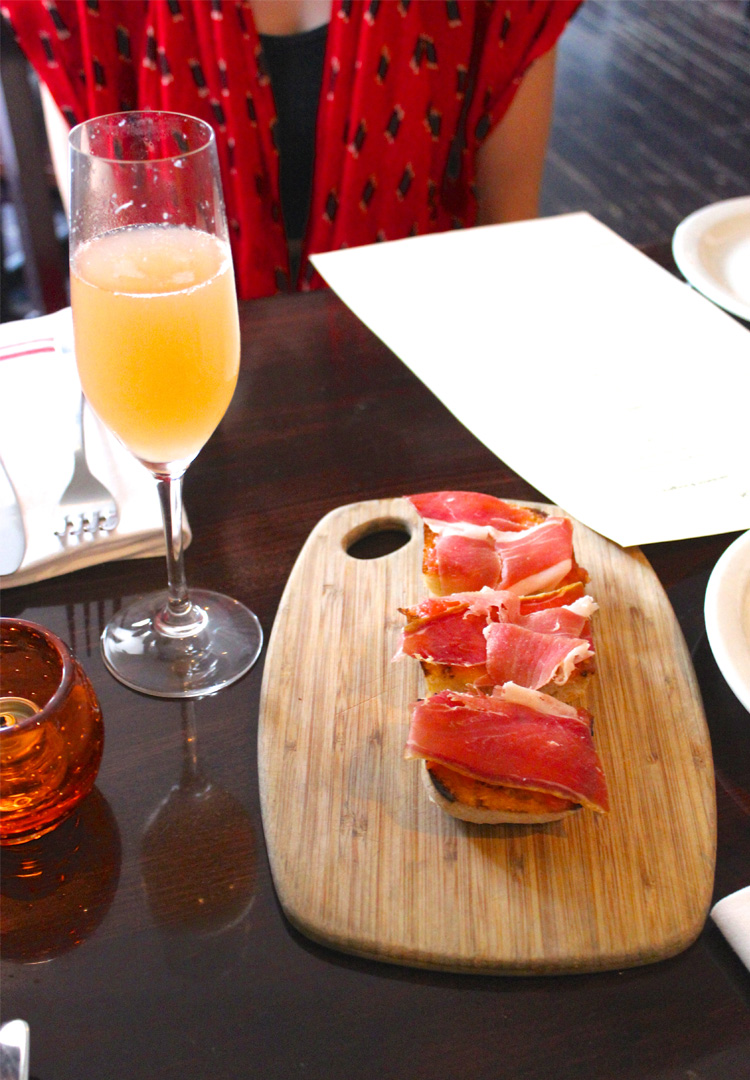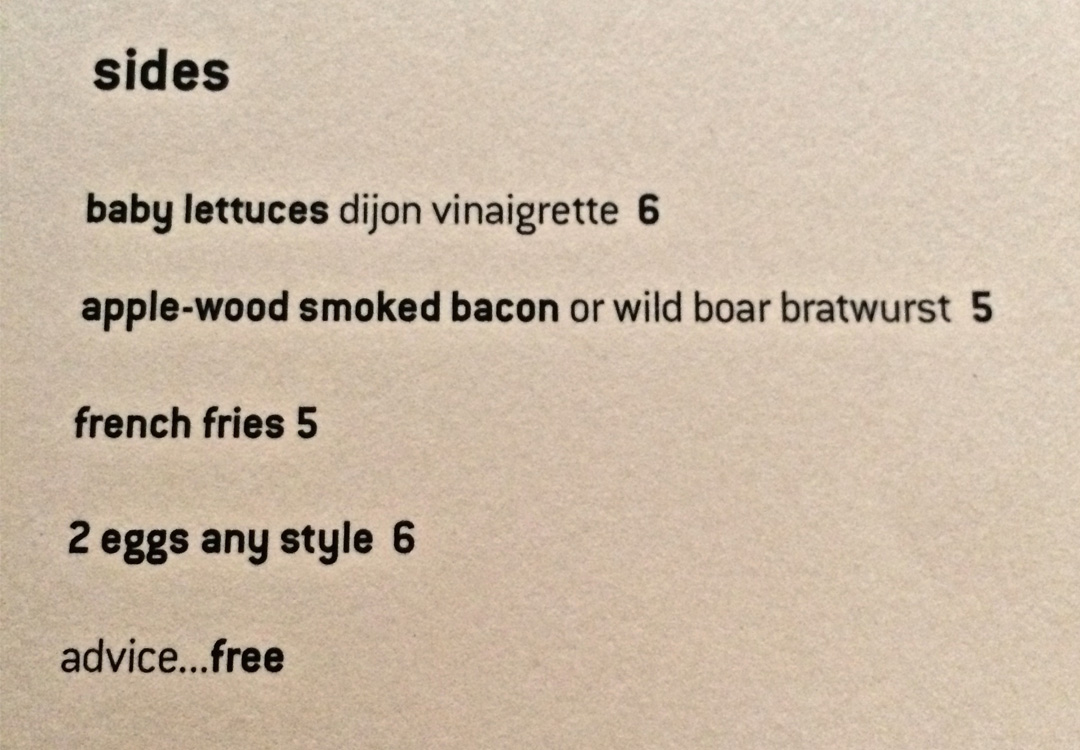 After brunch, we went for a walk around the Reservoir and witnessed a surprise birthday party where the bday girl cried when spotting her friends. Awww, you guys!! We were also treated to an incredible view after hoofing it up the The Mattachine Steps, named after gay rights activist Harry Hay.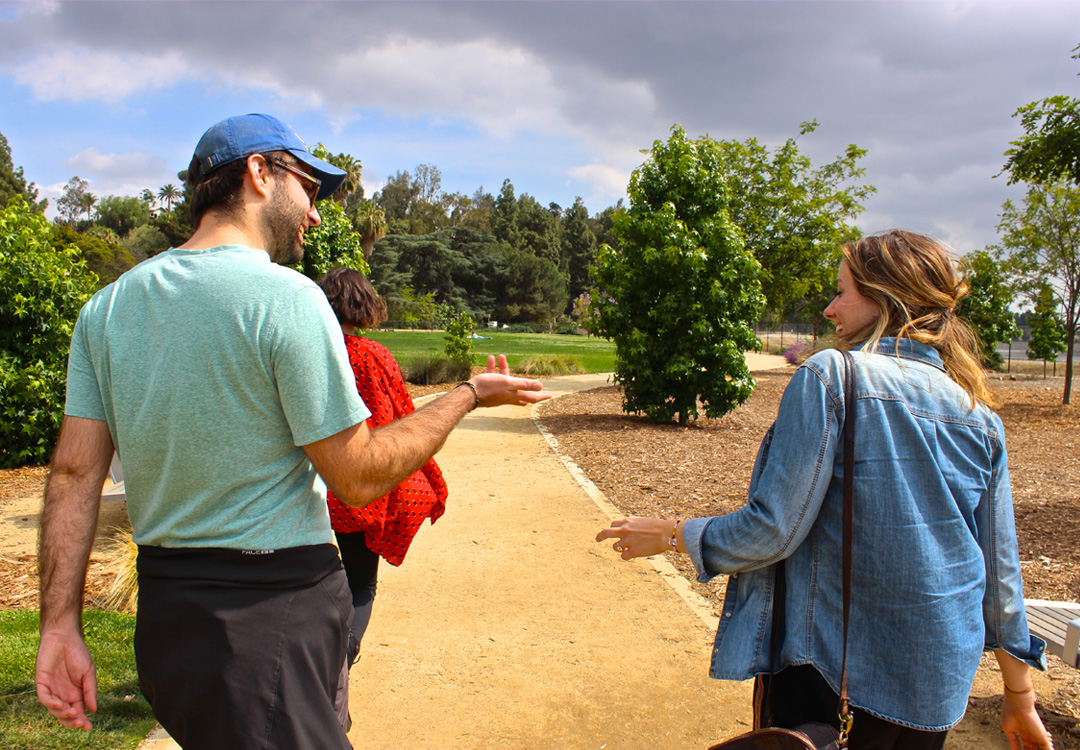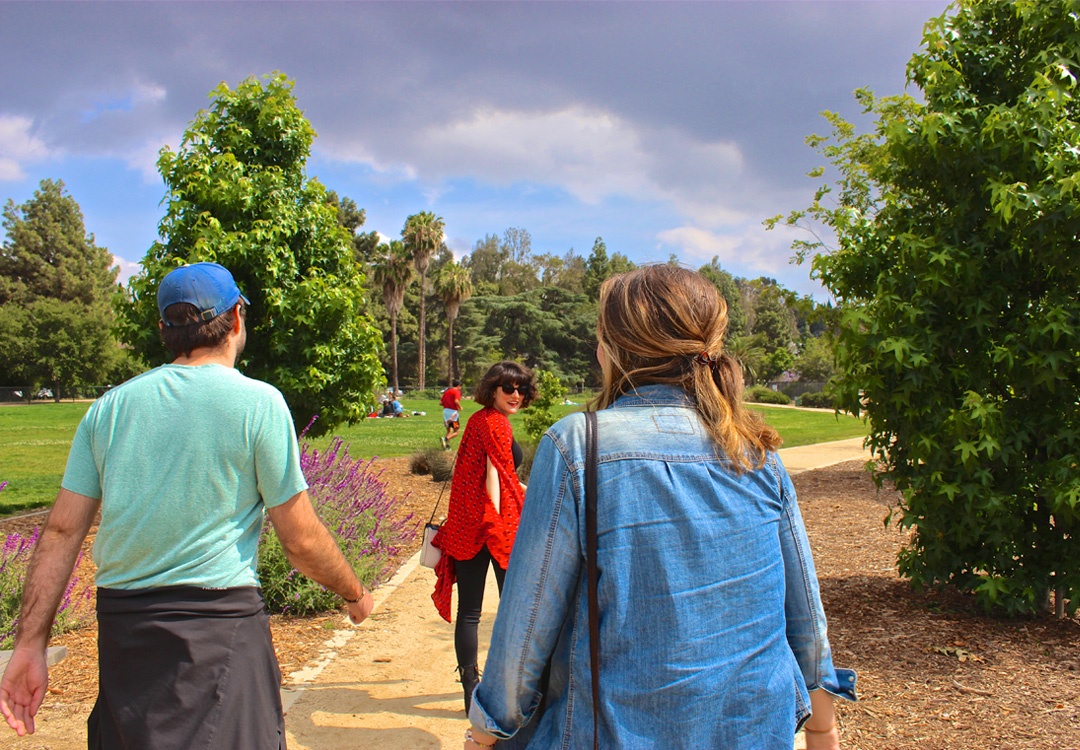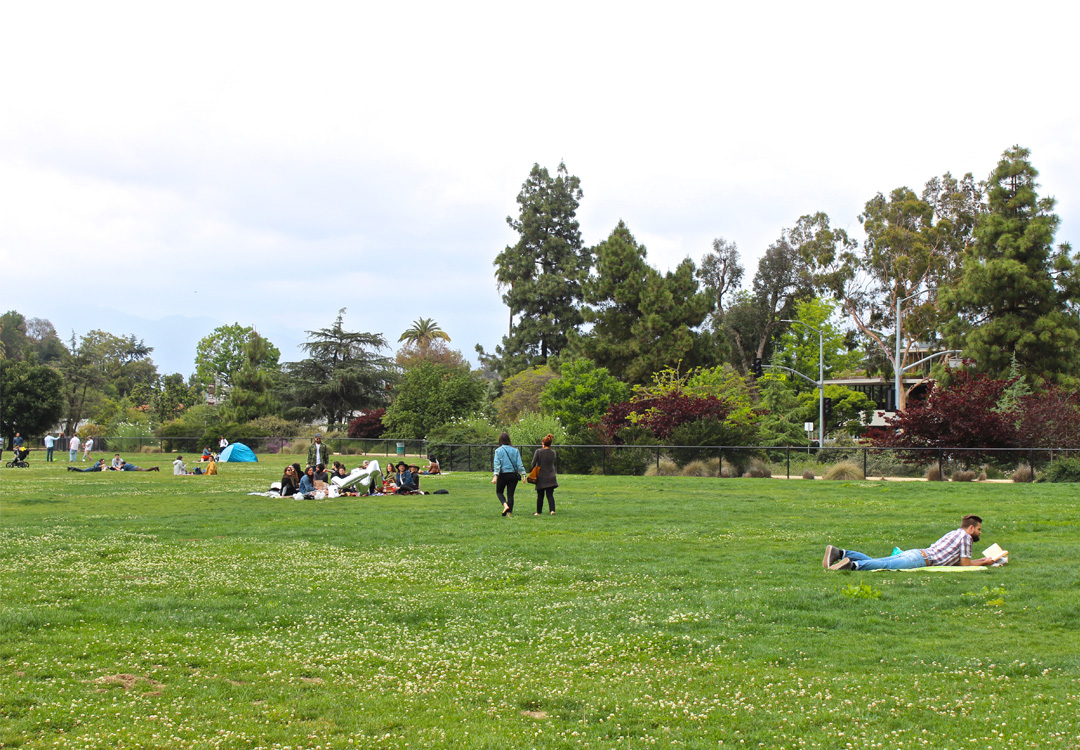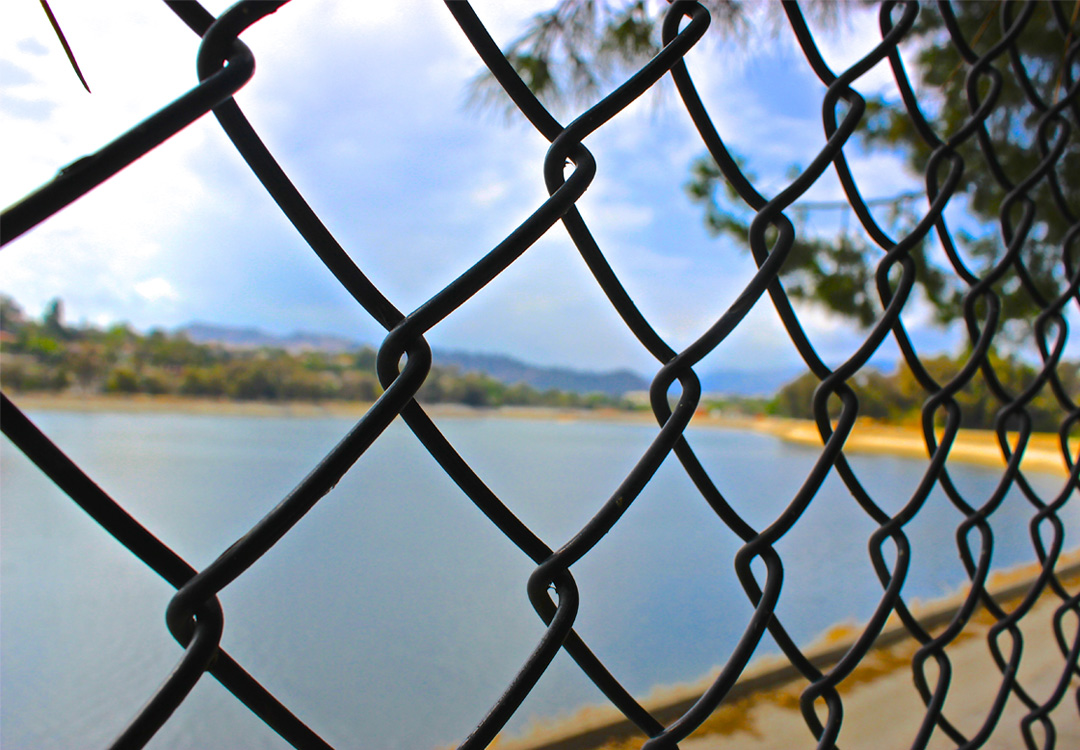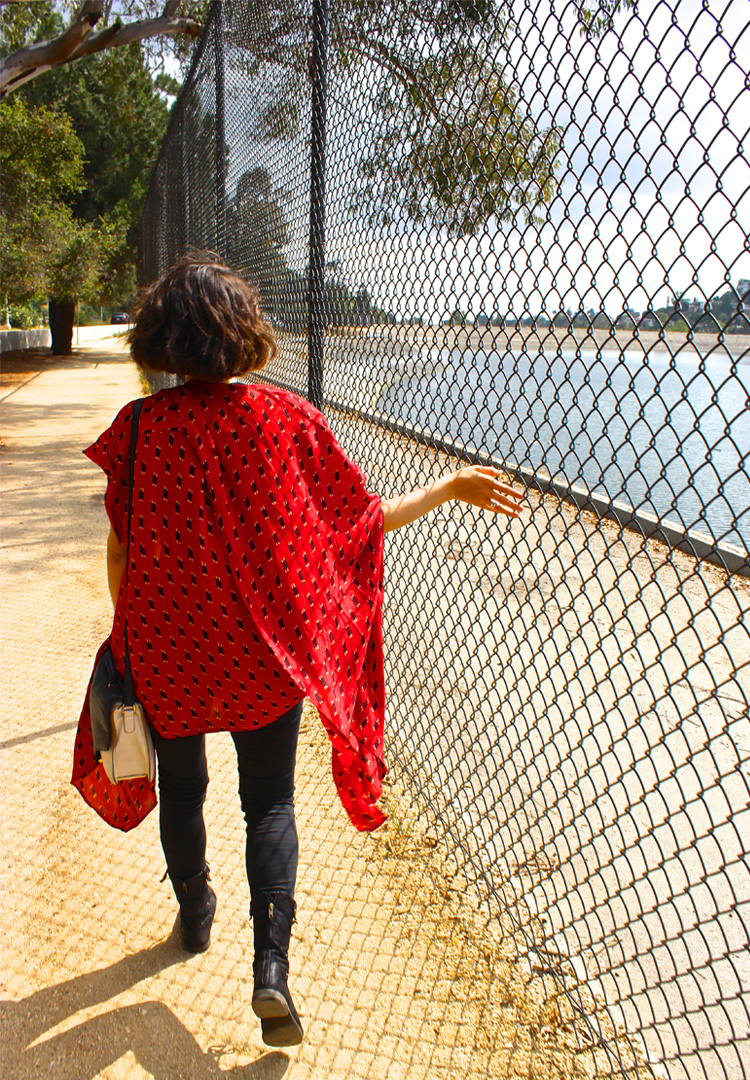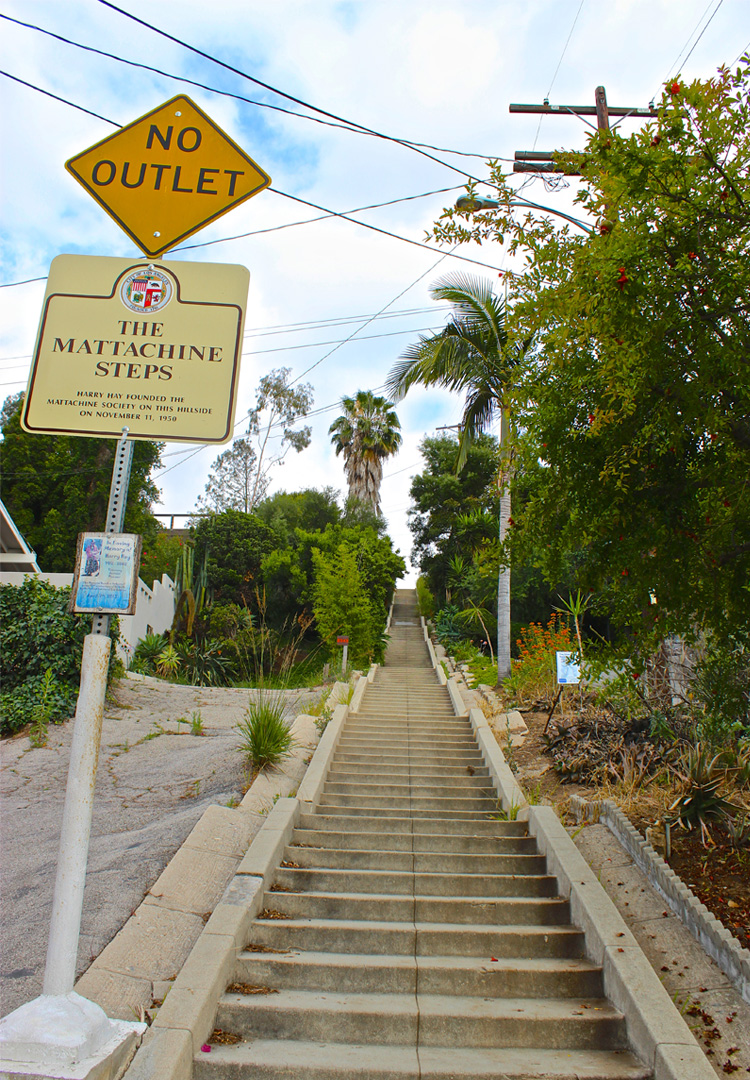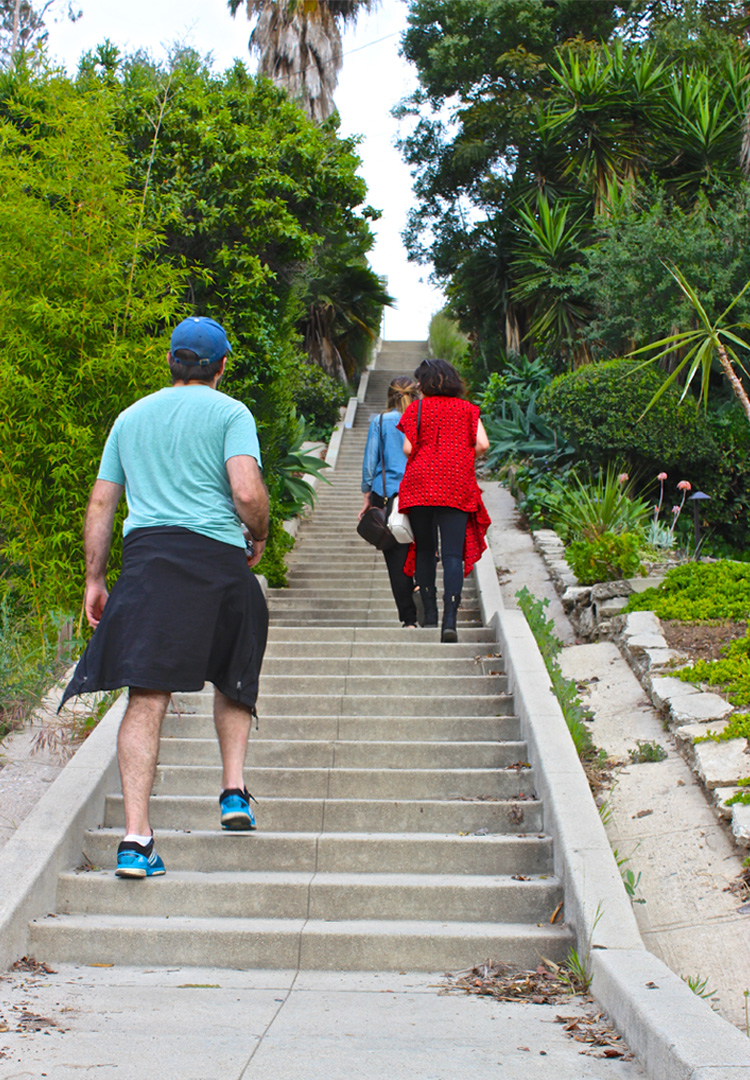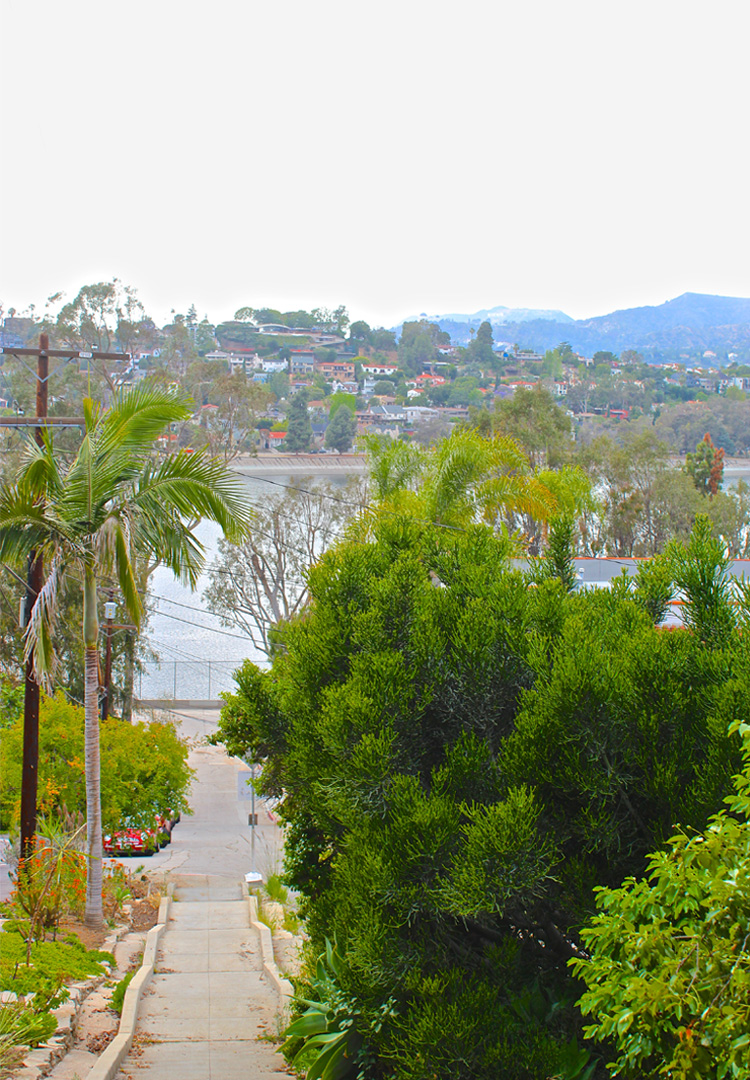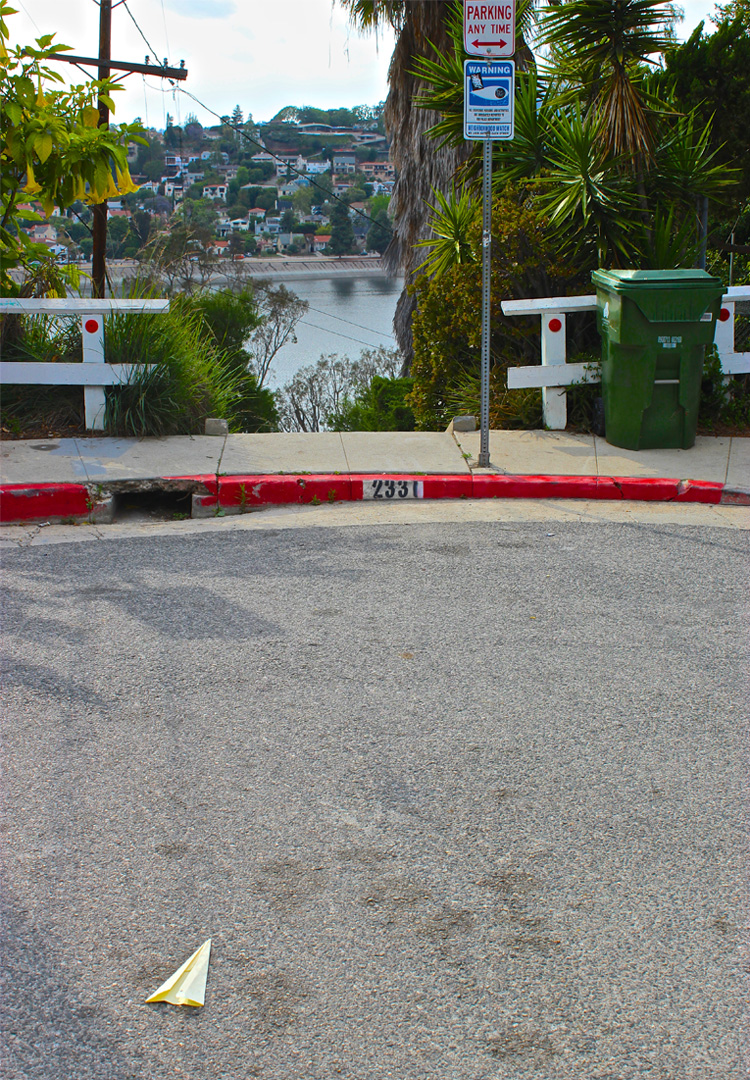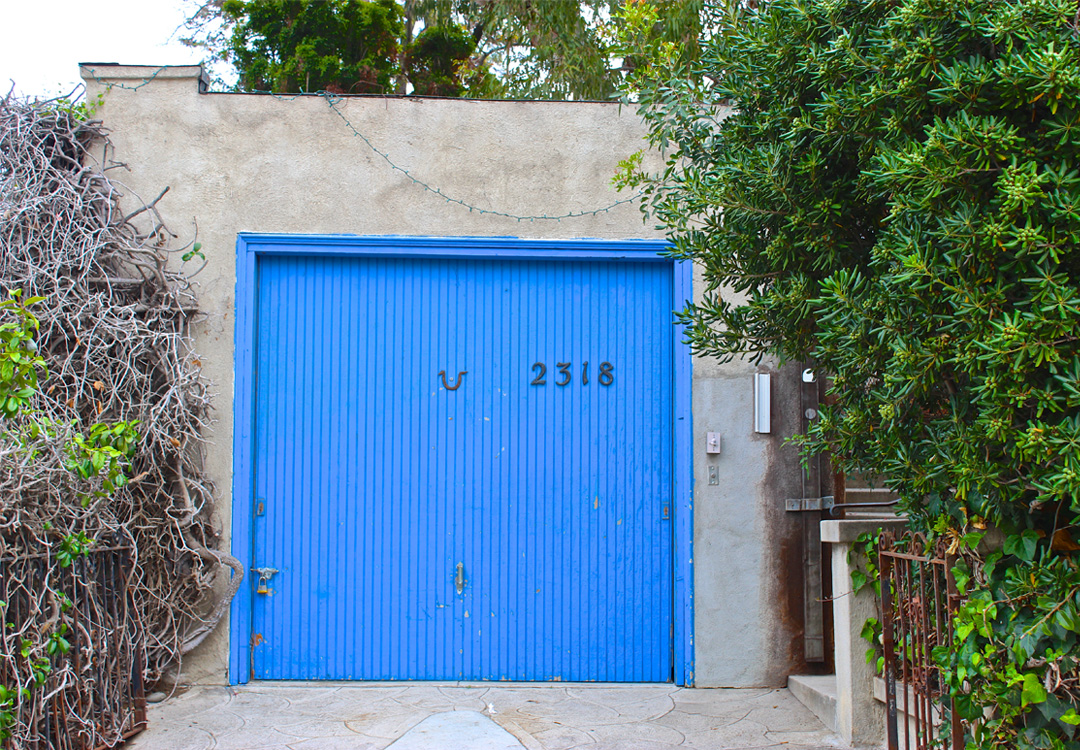 We stopped by LAMILL COFFEE for a boost that supported us through an intense chair tryout session at Lawson-Fenning and shopping sprees at MUSH, OK and Yolk.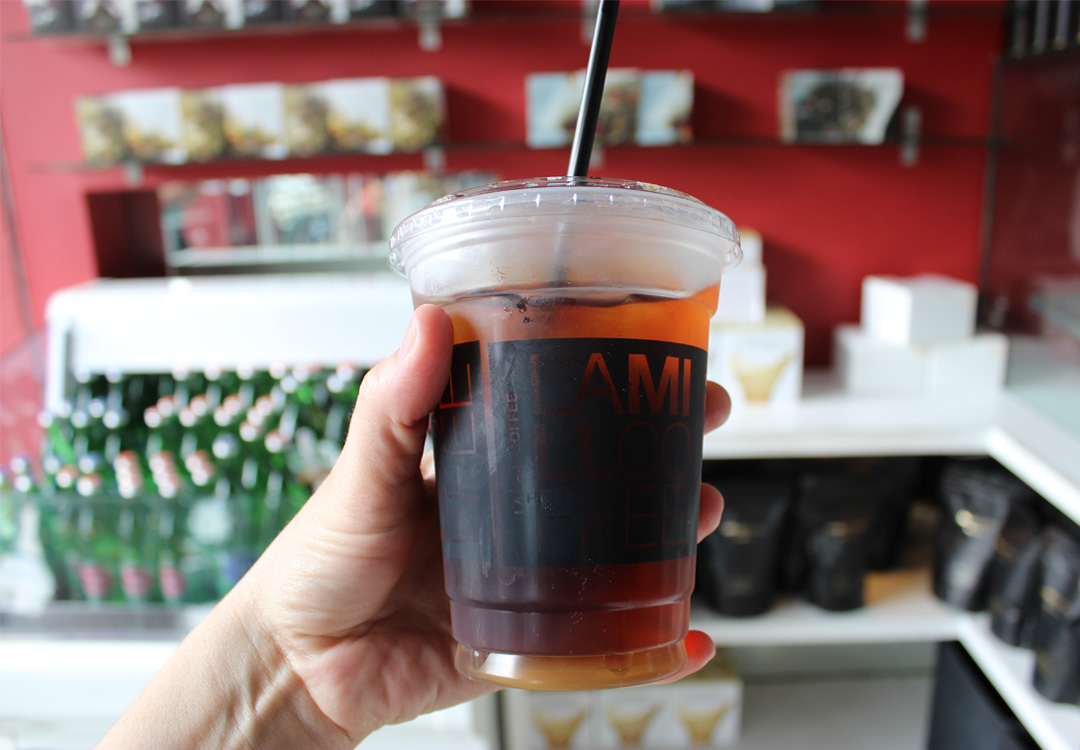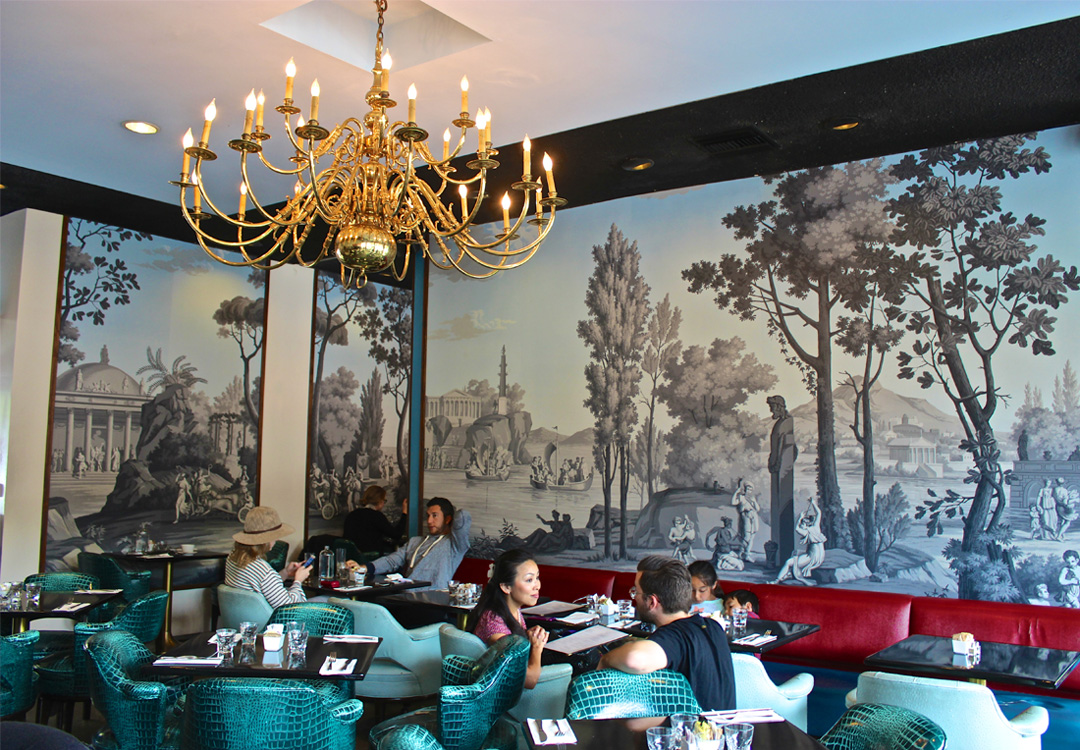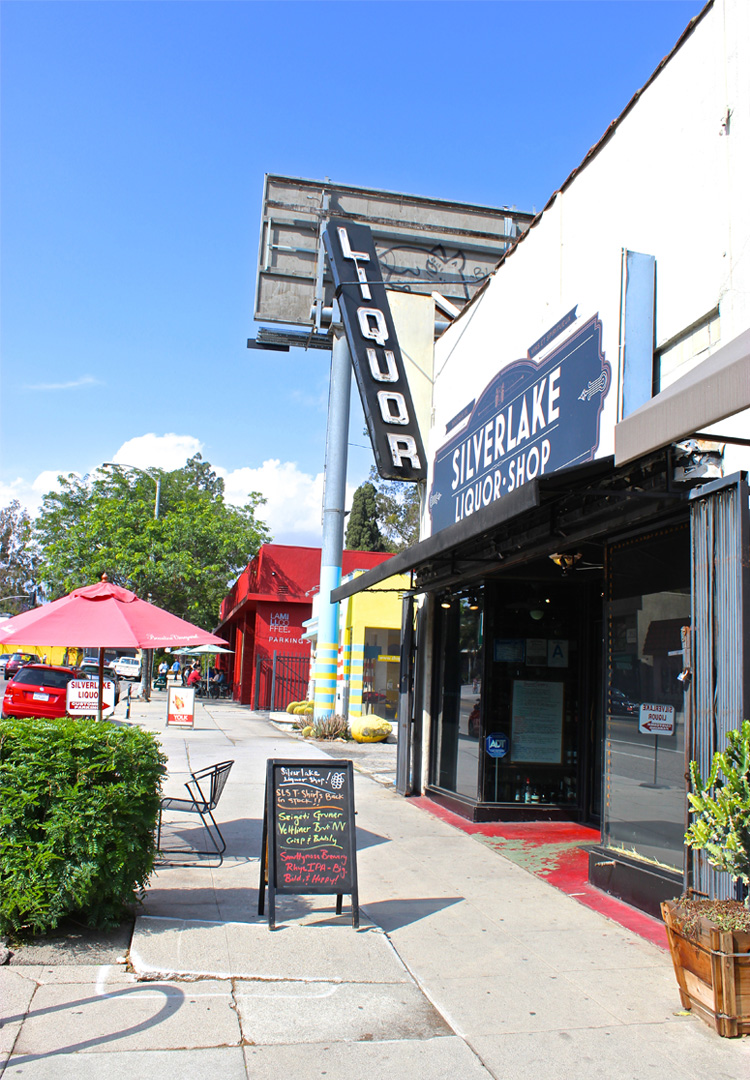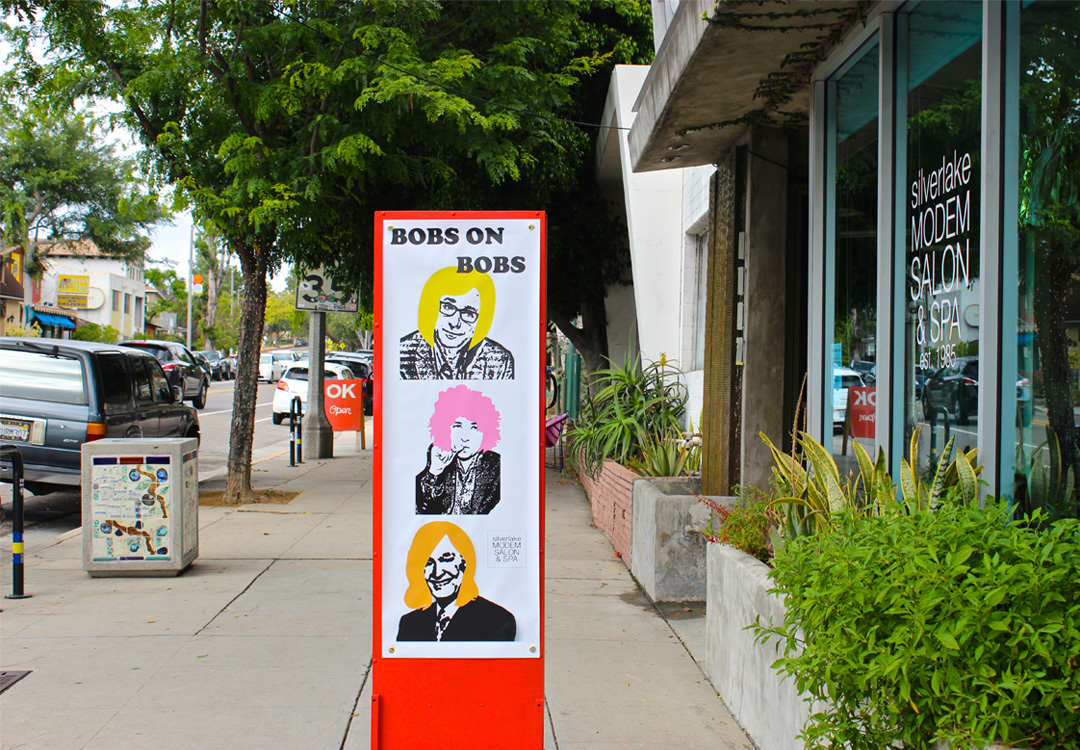 Lawson-Fenning – Glorious home decor items. There's a location on Melrose too!
1618 Silver Lake Blvd.
Mon-Sat 11-6, Sun 11-5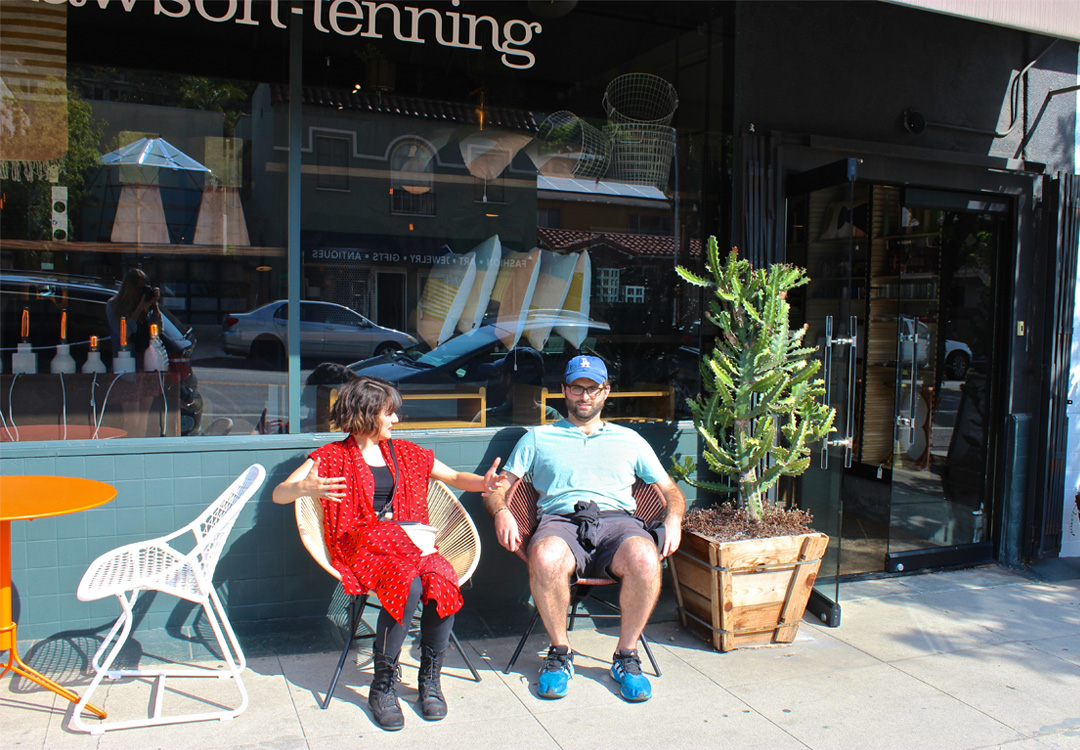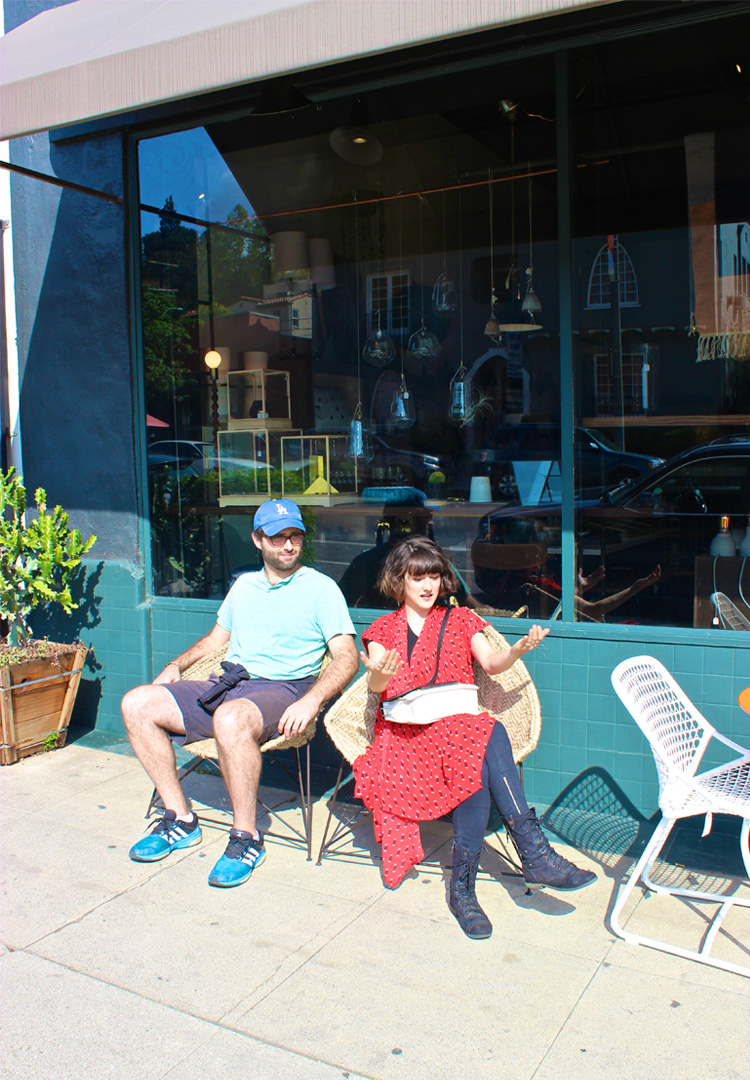 MUSH – So many great items in here. Jewelry, candles, incense matches, a Vespa rocker.
1617 Silver Lake Blvd.
Mon-Fri 11-6, Sat 11-6, Sun 11-5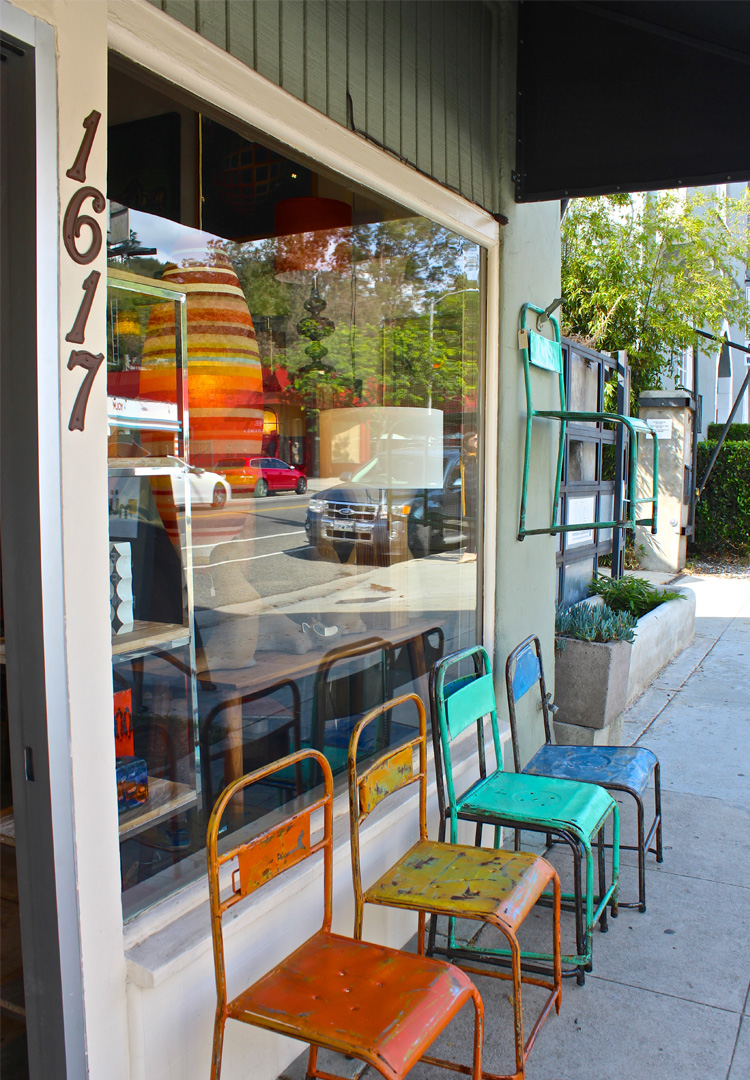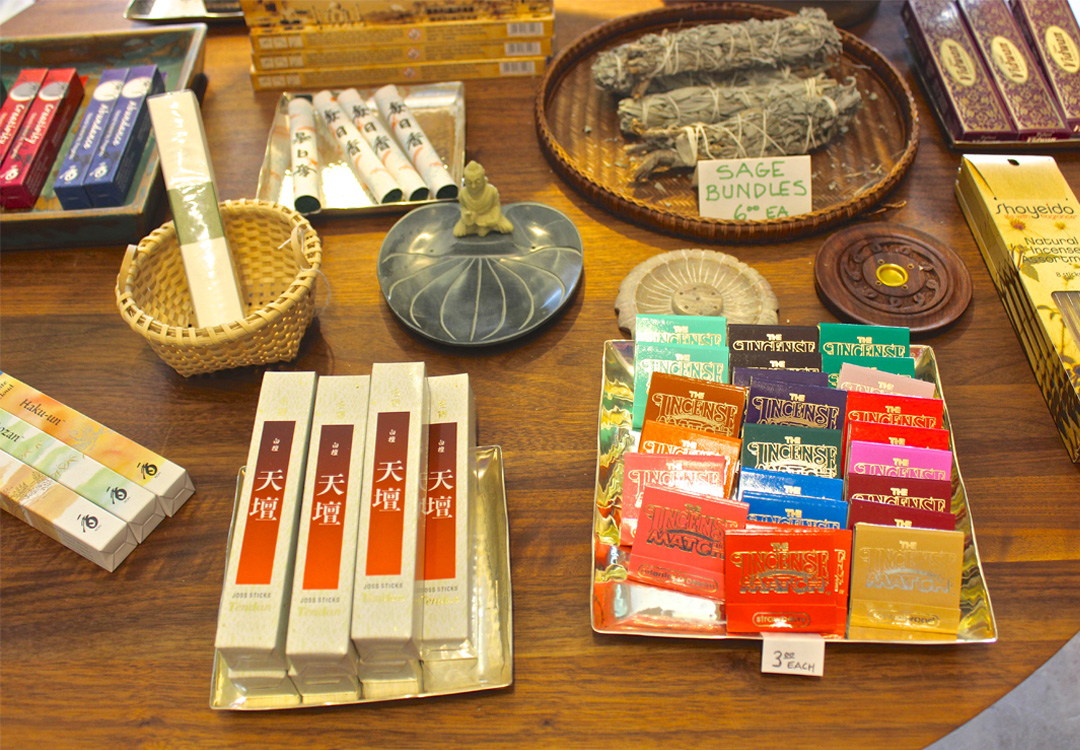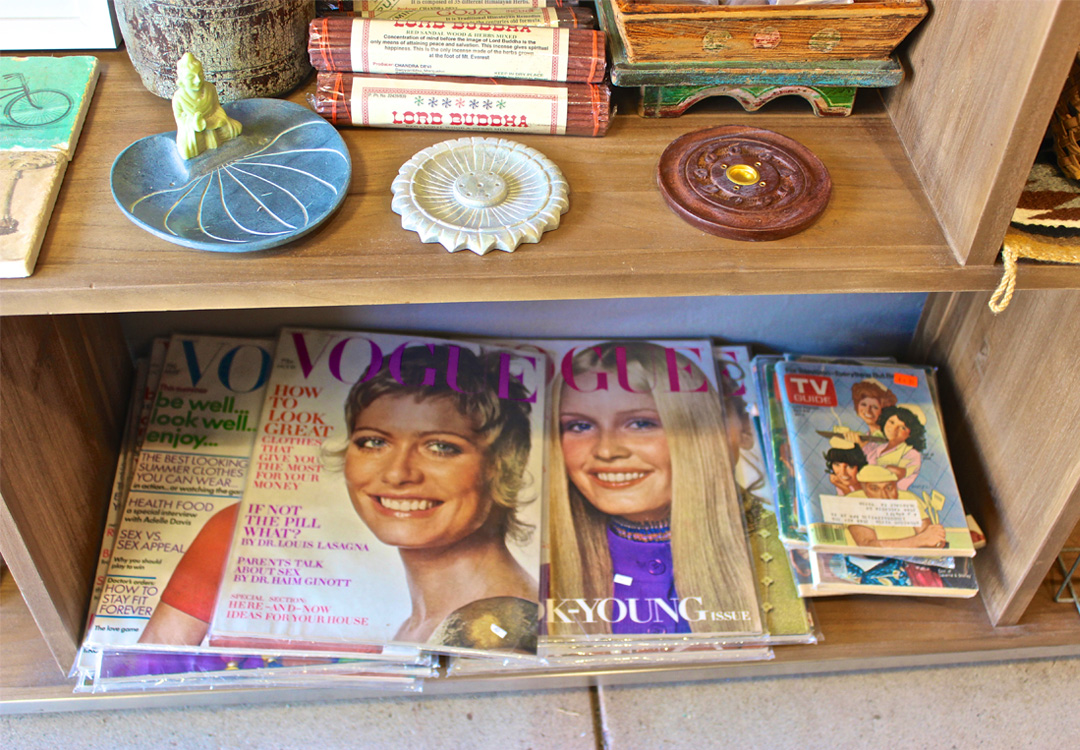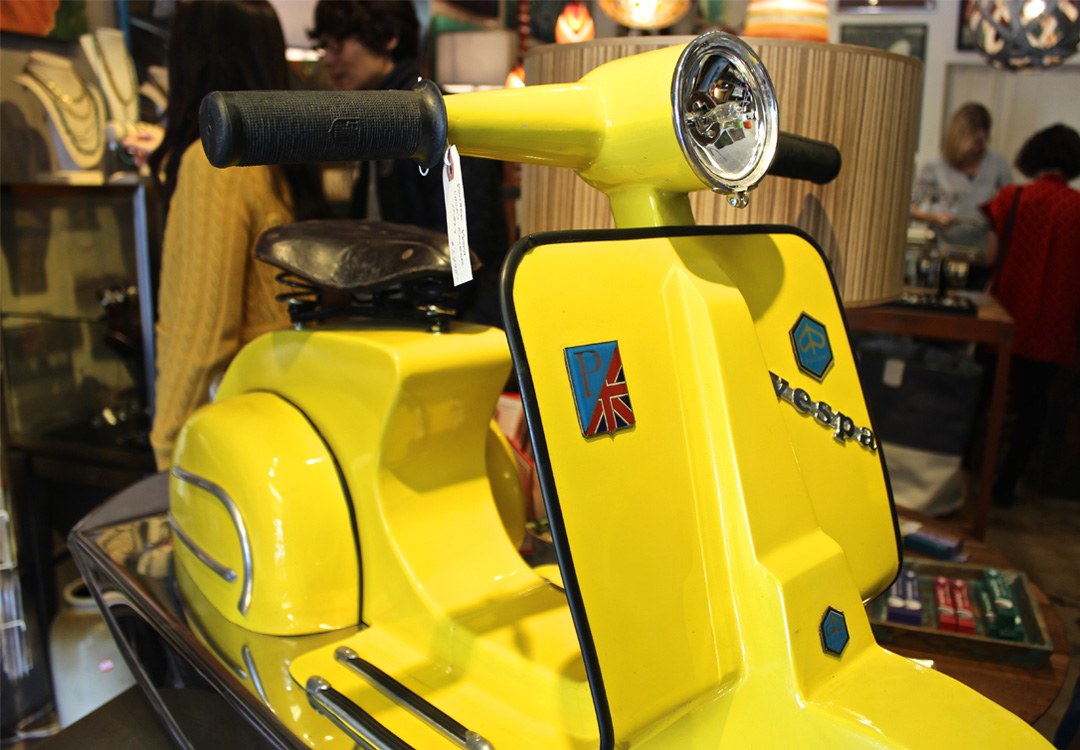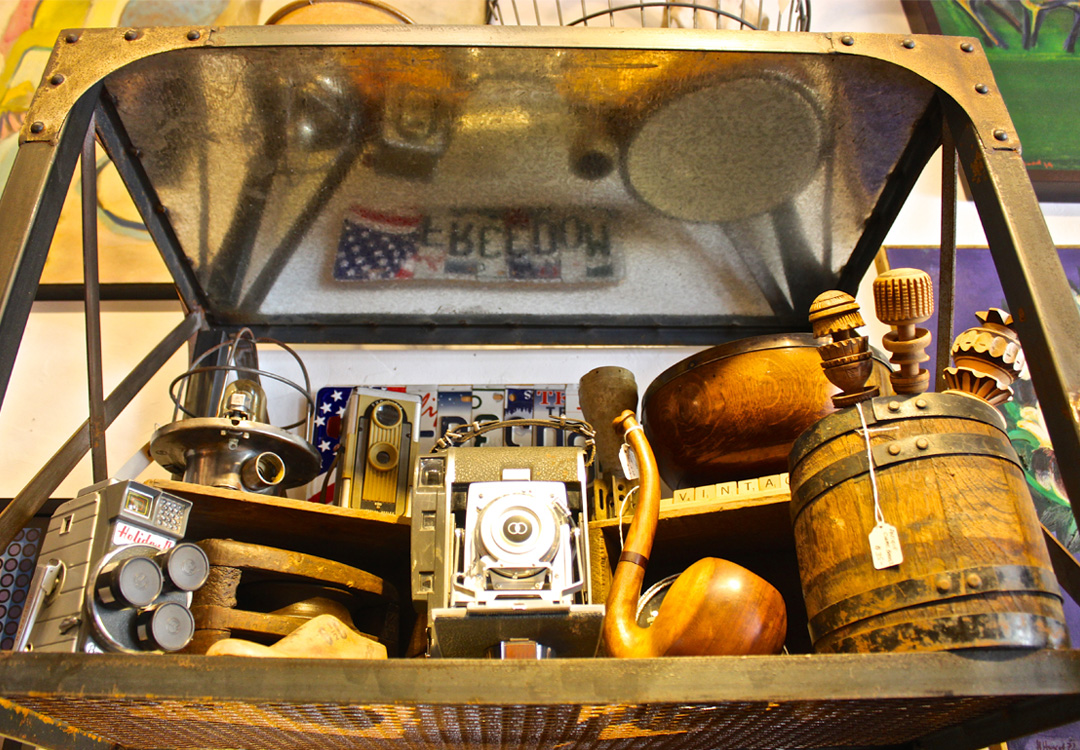 OK – Books galore, clever kitchen items, cool home necessities. There's a location on West Third too!
1716 Silver Lake Blvd.
Mon-Sun 11-6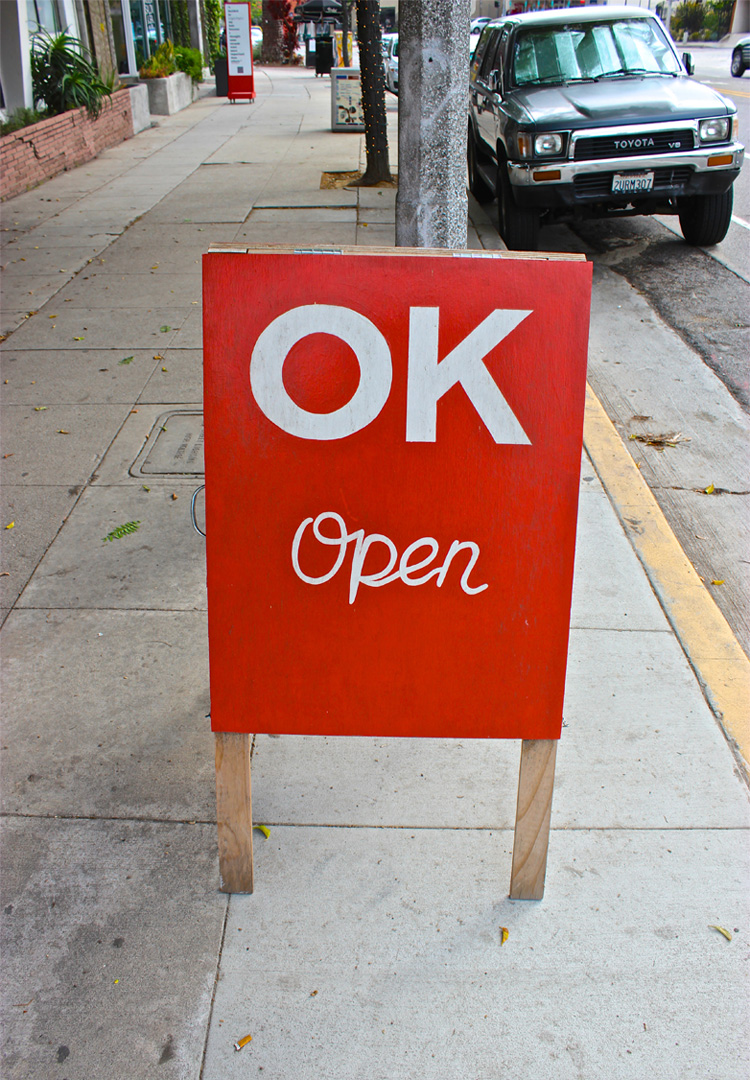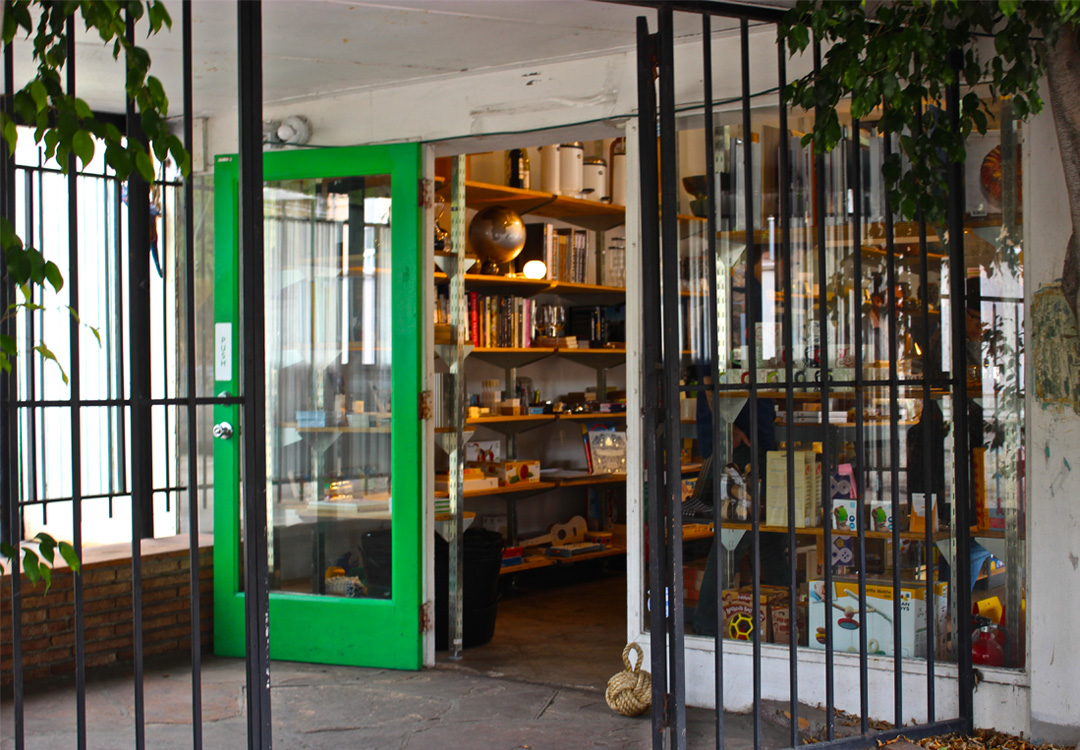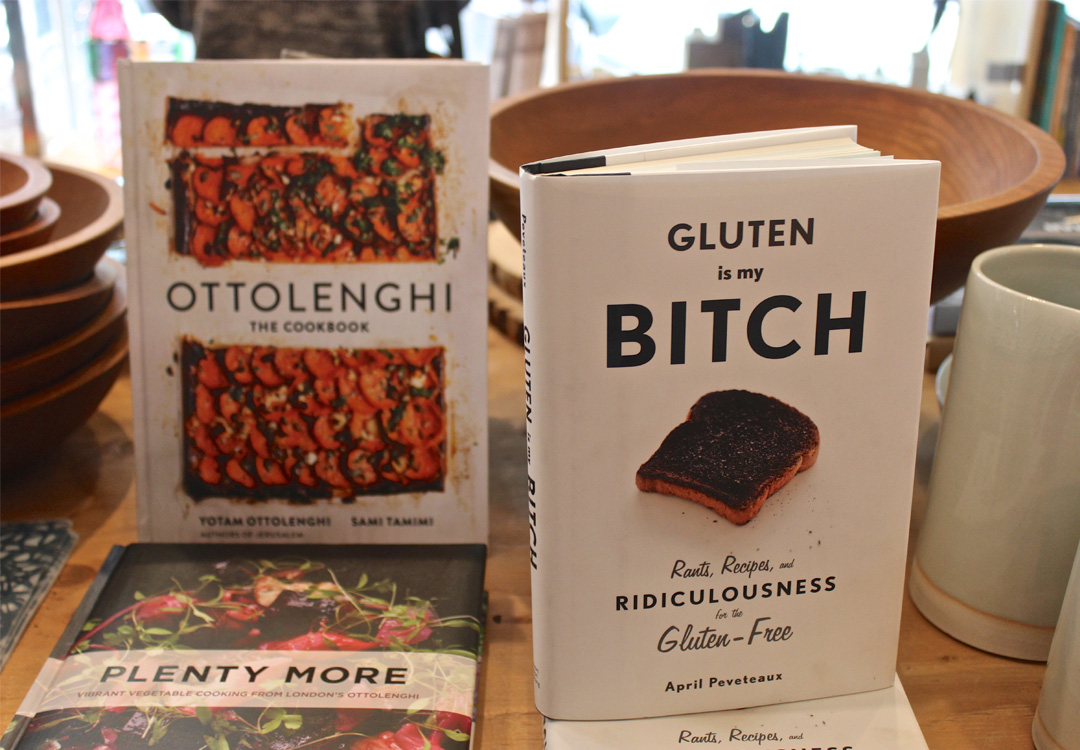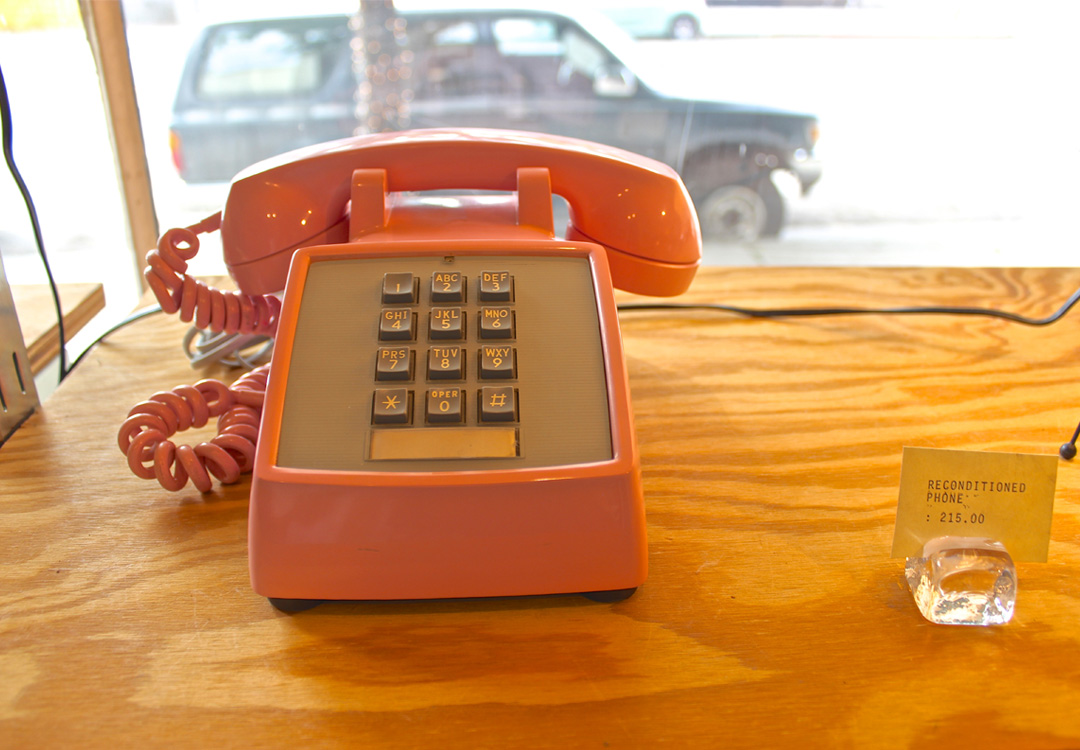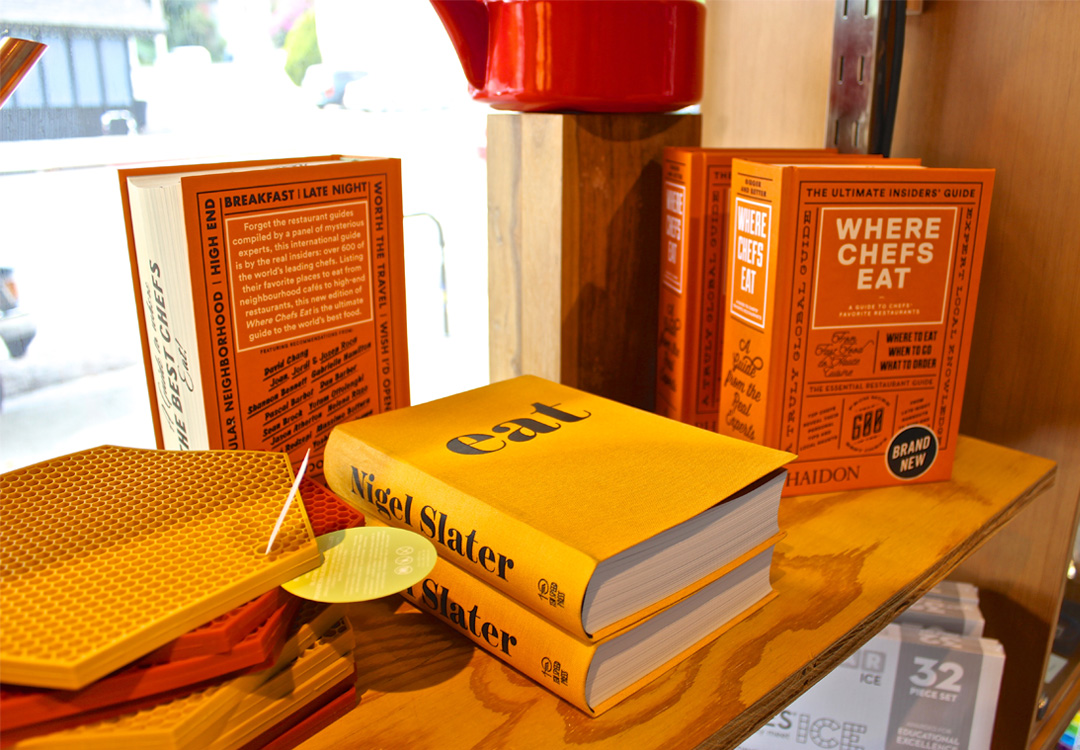 Yolk – Stationary, kiddie clothes & toys, books, candles, SO MUCH COOL CALIFORNIA STUFF. Need. Need.
1626 Silver Lake Blvd.
Mon 12-6, Tue-Fri 11-7, Sat 10-7, Sun 11-6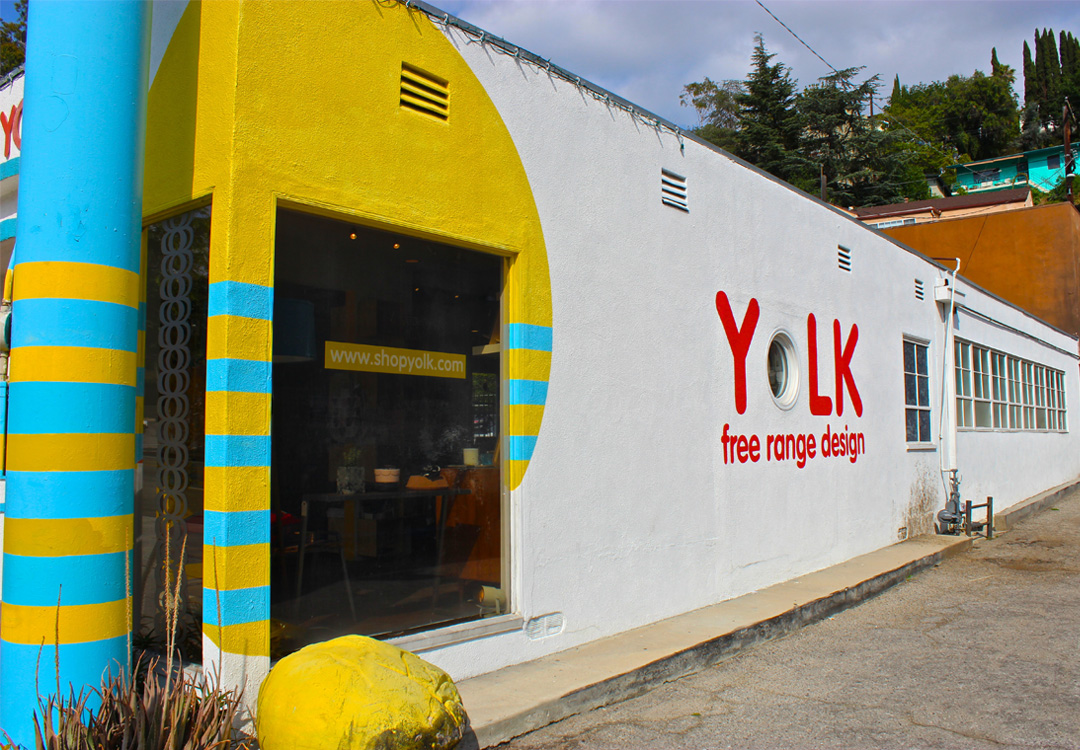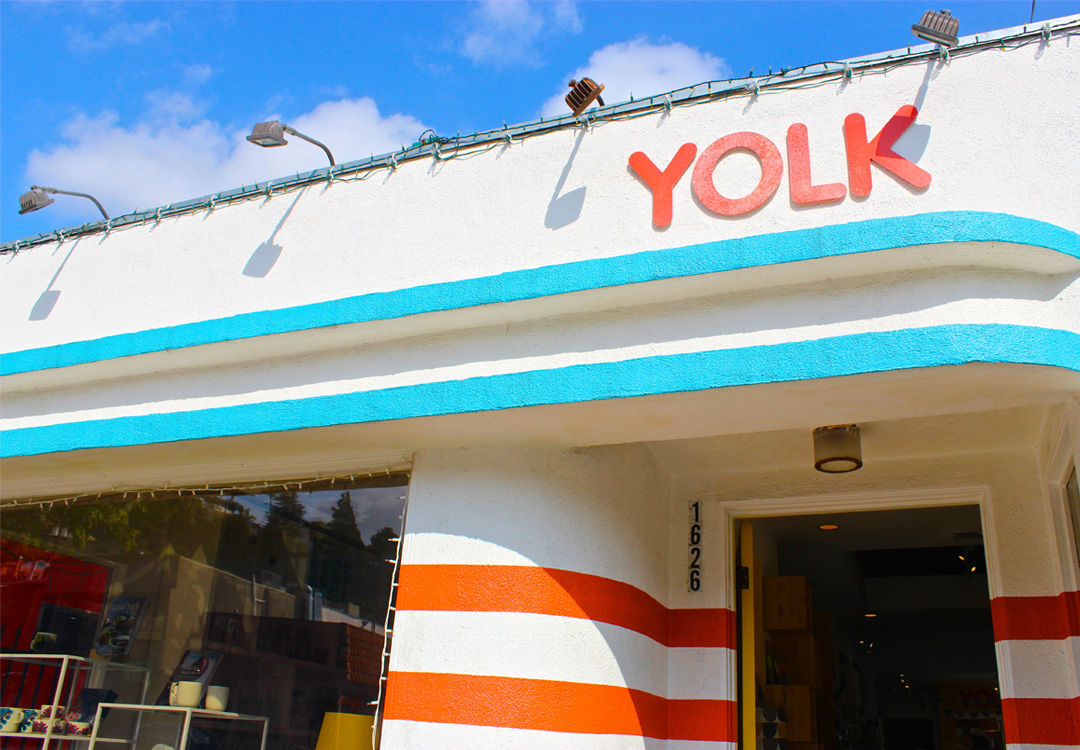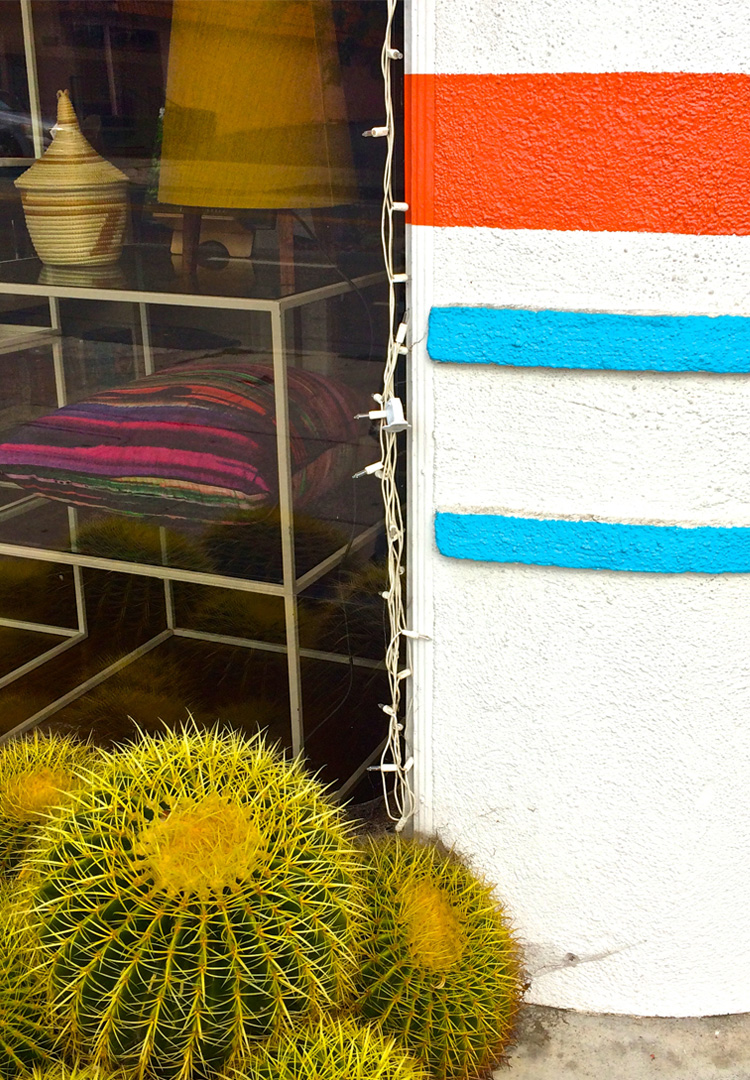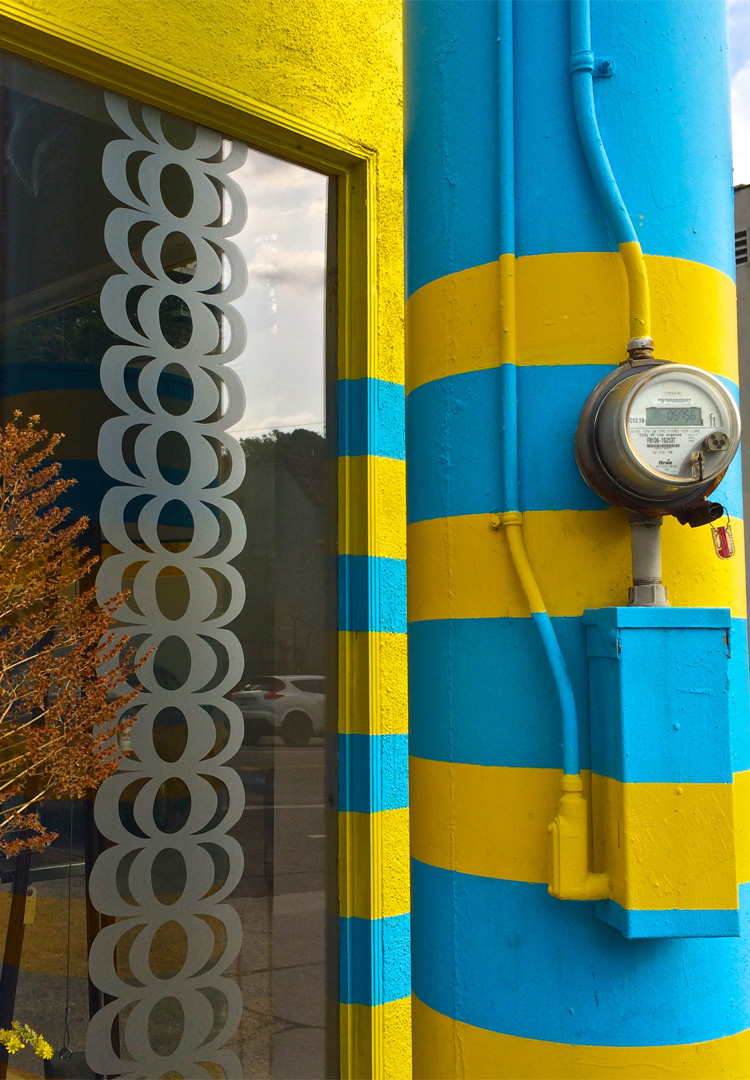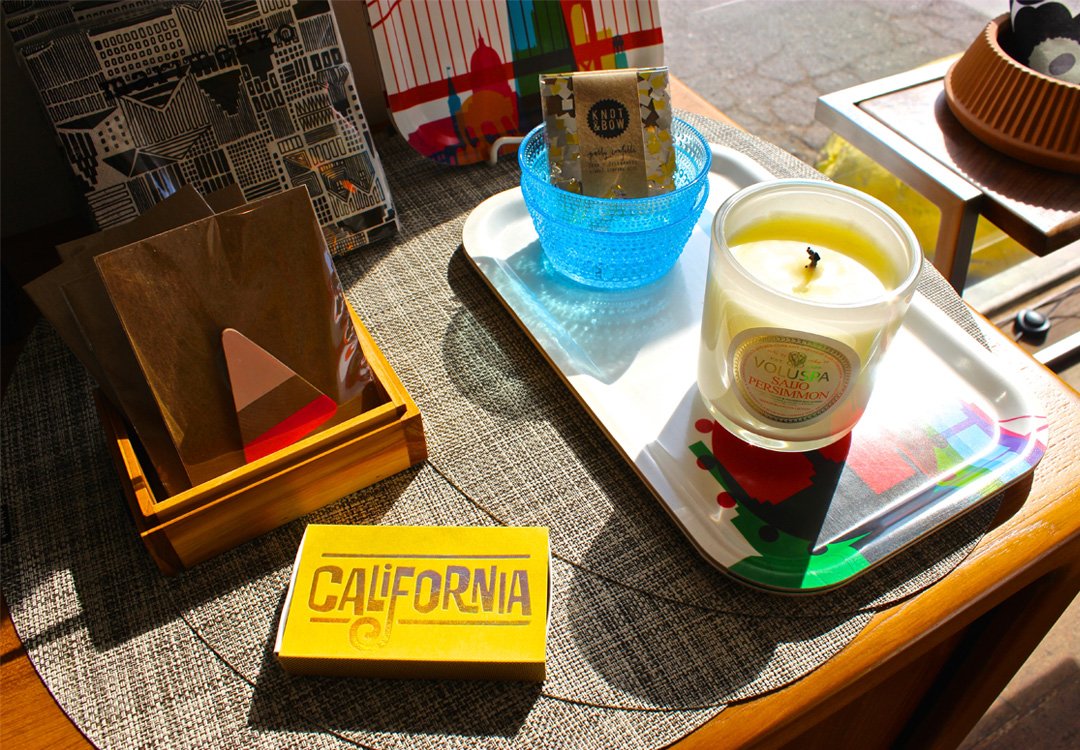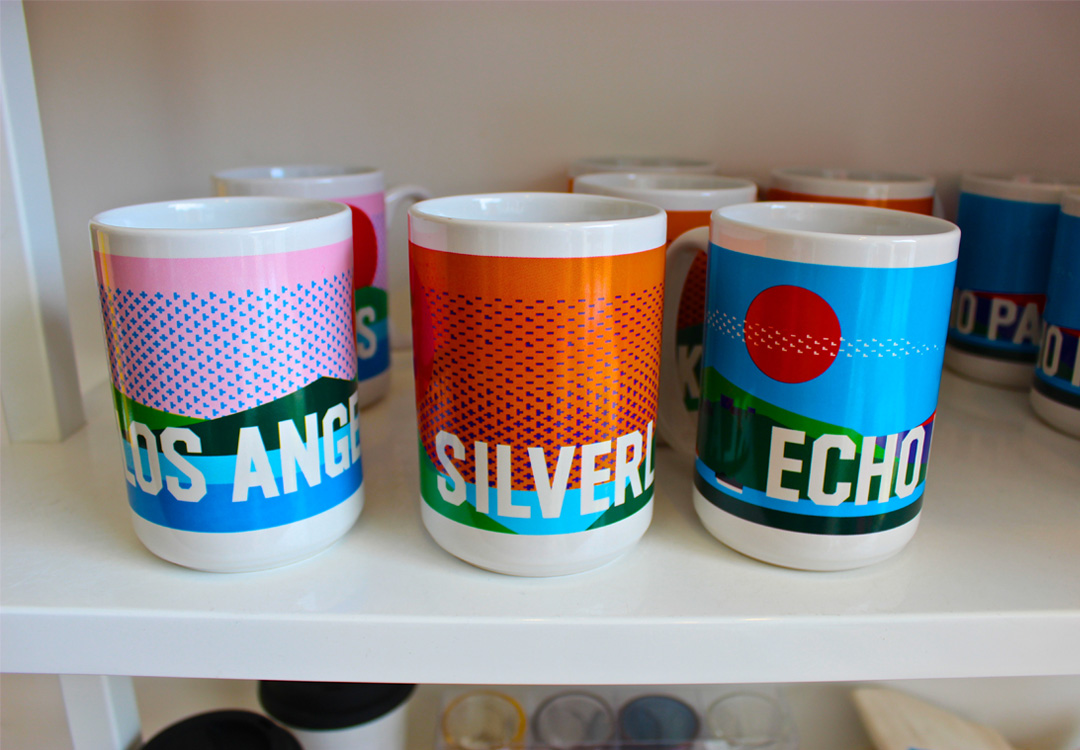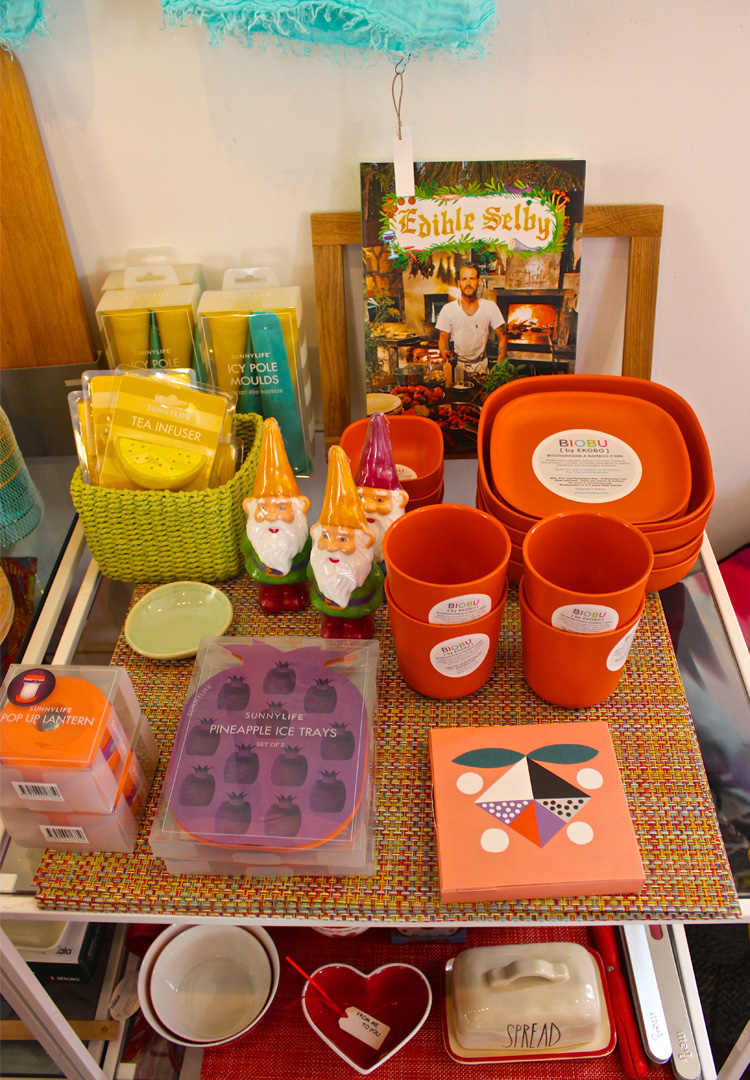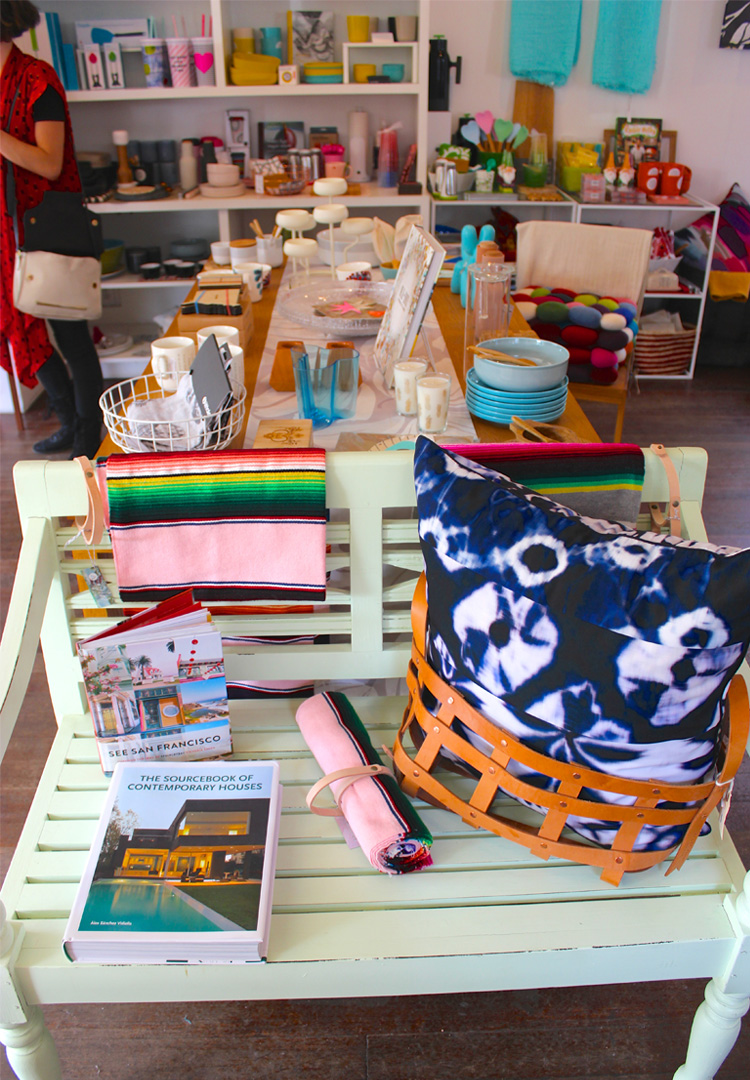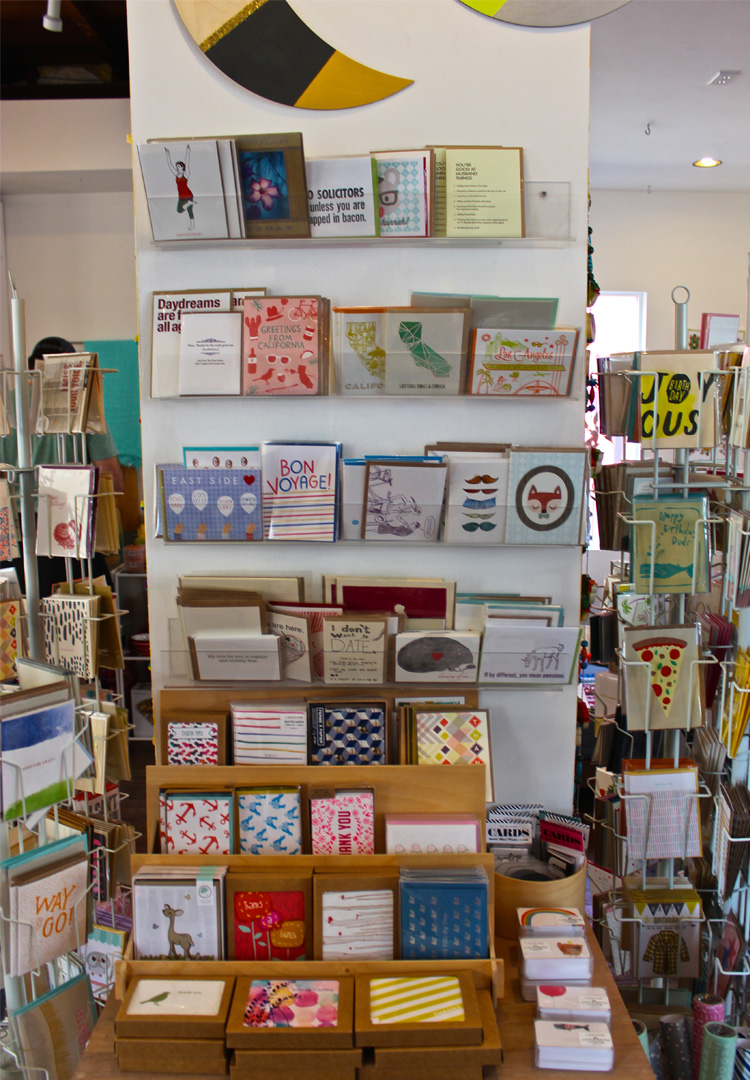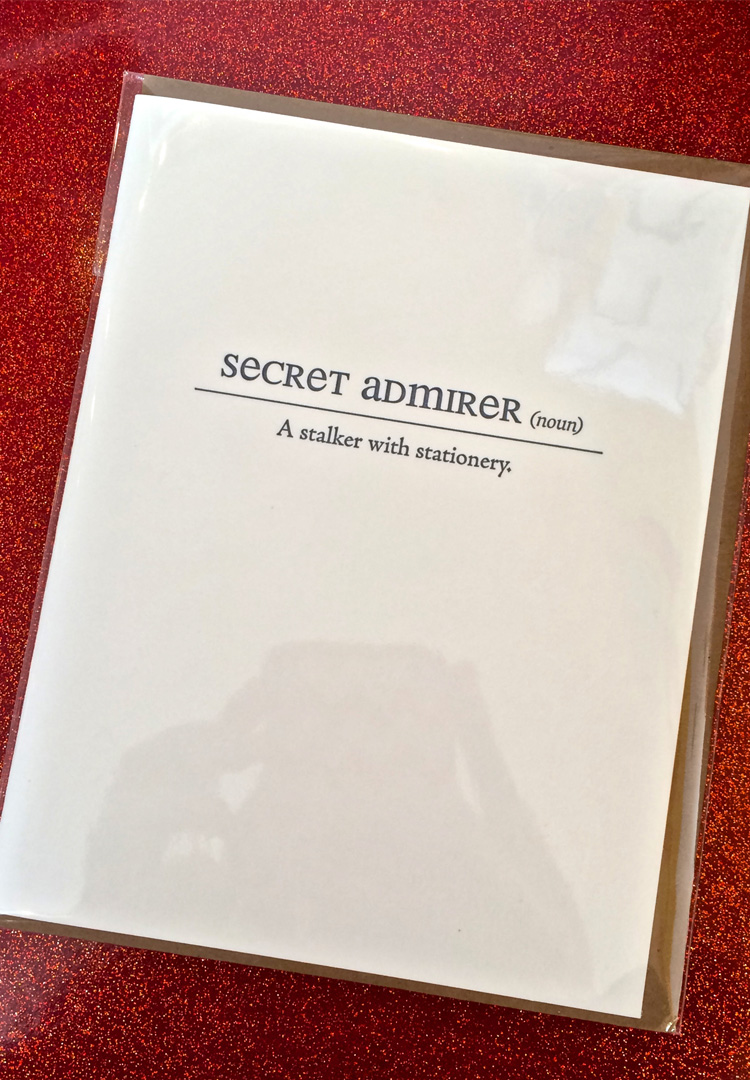 While wandering the colorful streets of Silver Lake, we stumbled upon a building that resembled a spaceship. Larissa had heard of the building before so she confidently ducked her head and walked right in… while Scott, Caitlin and I slowly stepped inside wondering if this was the end. Spoiler alert: It wasn't. The building is called the Domus Shelter and was brought to life by Materials and Applications. According to the Materials and Applications website, "engineering of Domus is a study of low cost architecture design for present day and future disaster zones and based on Hexayurt Shelter System." Once inside the Domus, you can sit down and look up at an LED chandelier that glows in response to real-time seismic data. Basically, it's super cool. You can find out more here.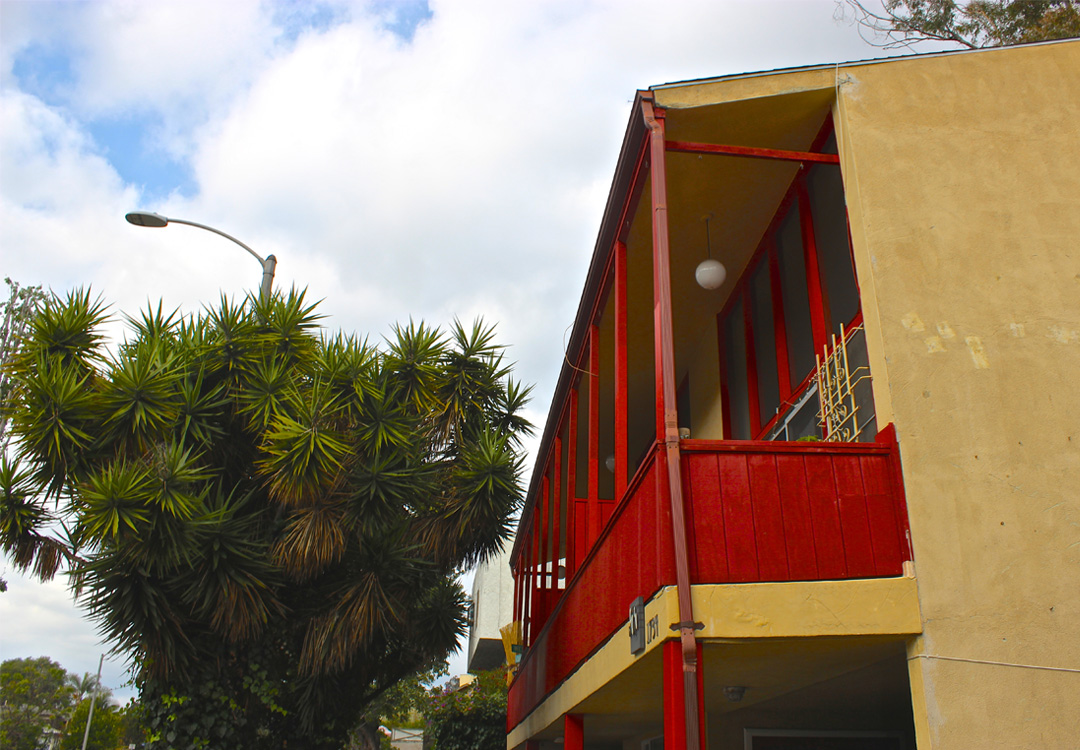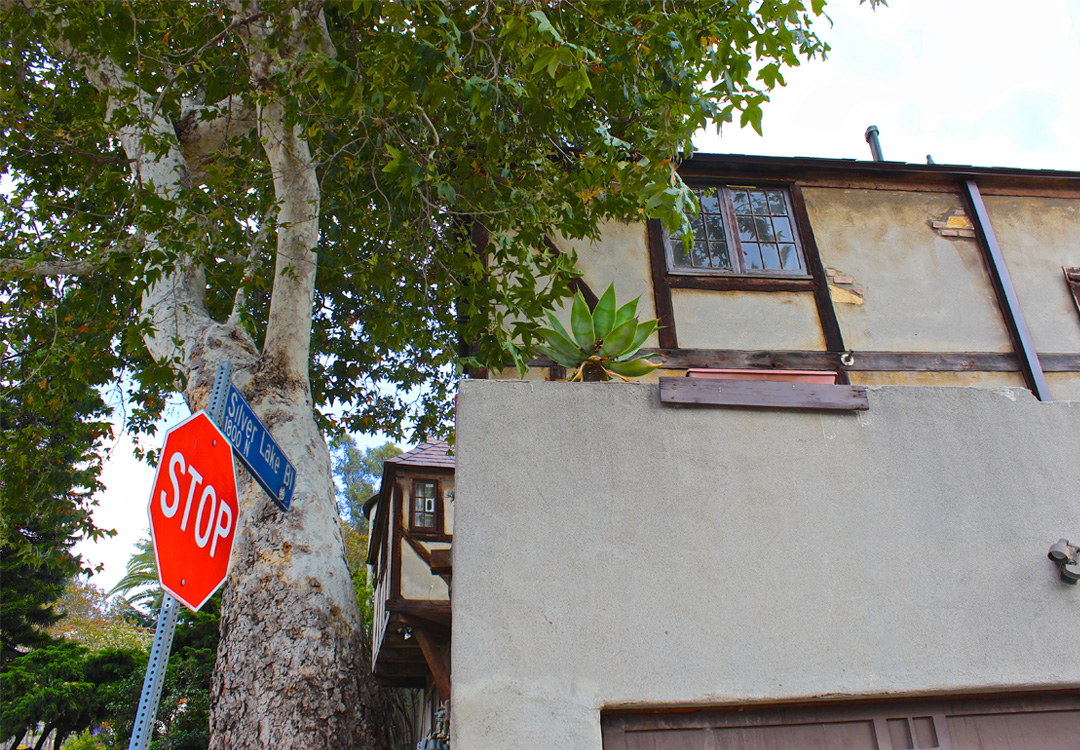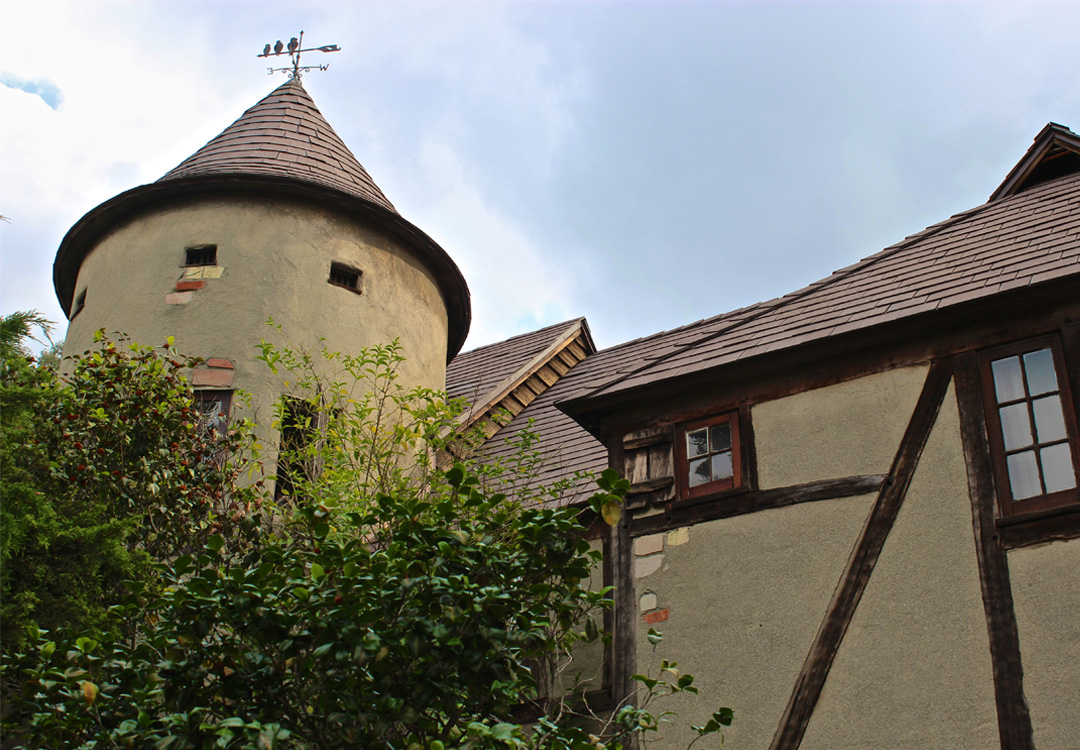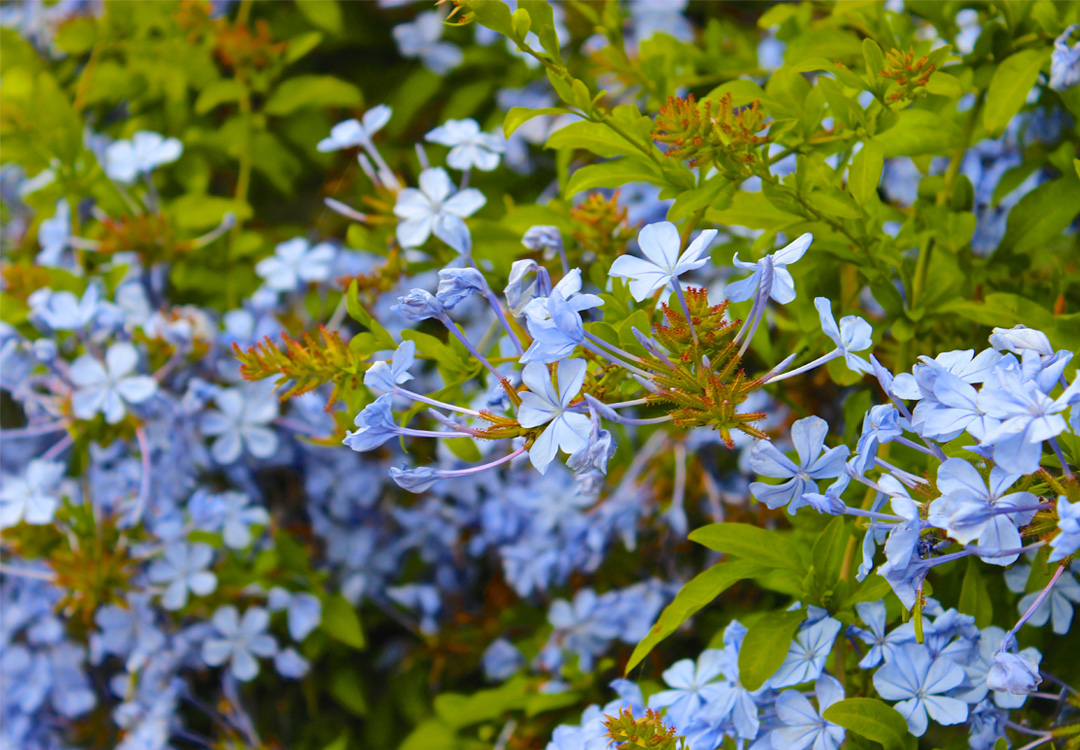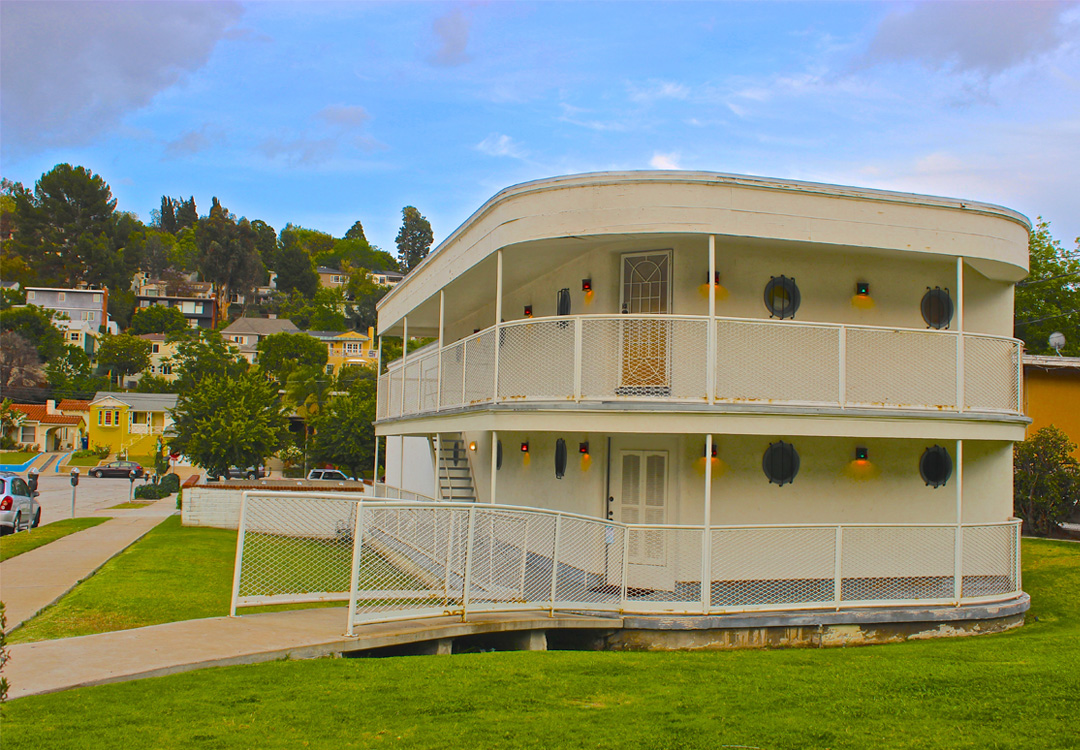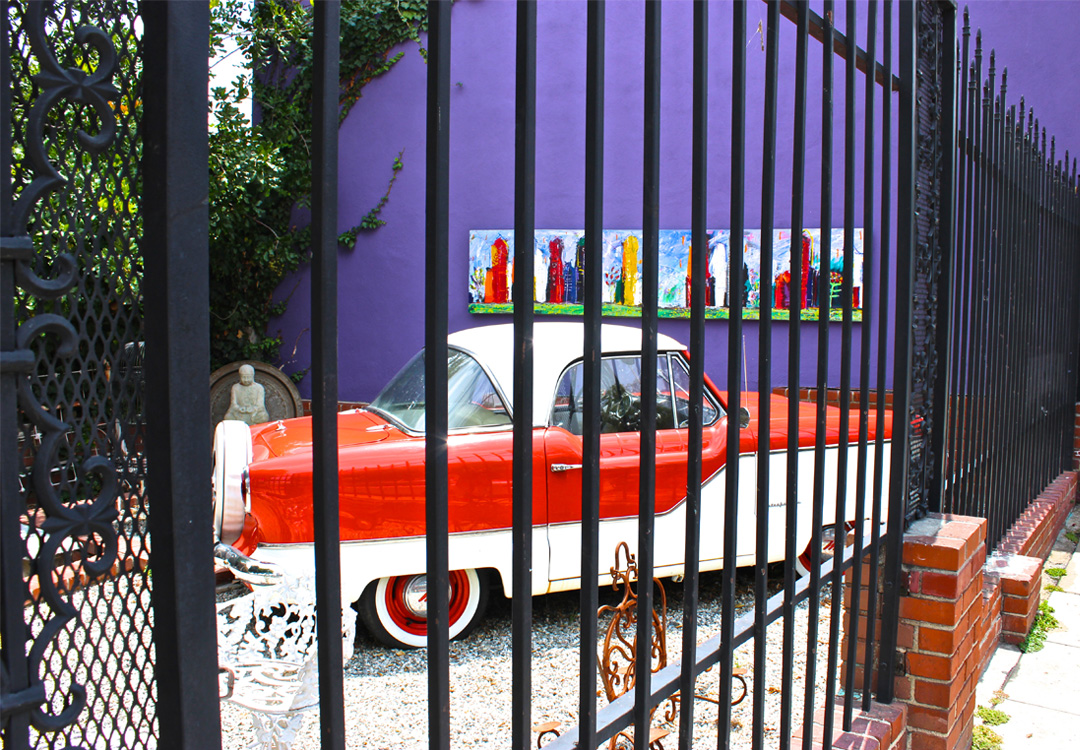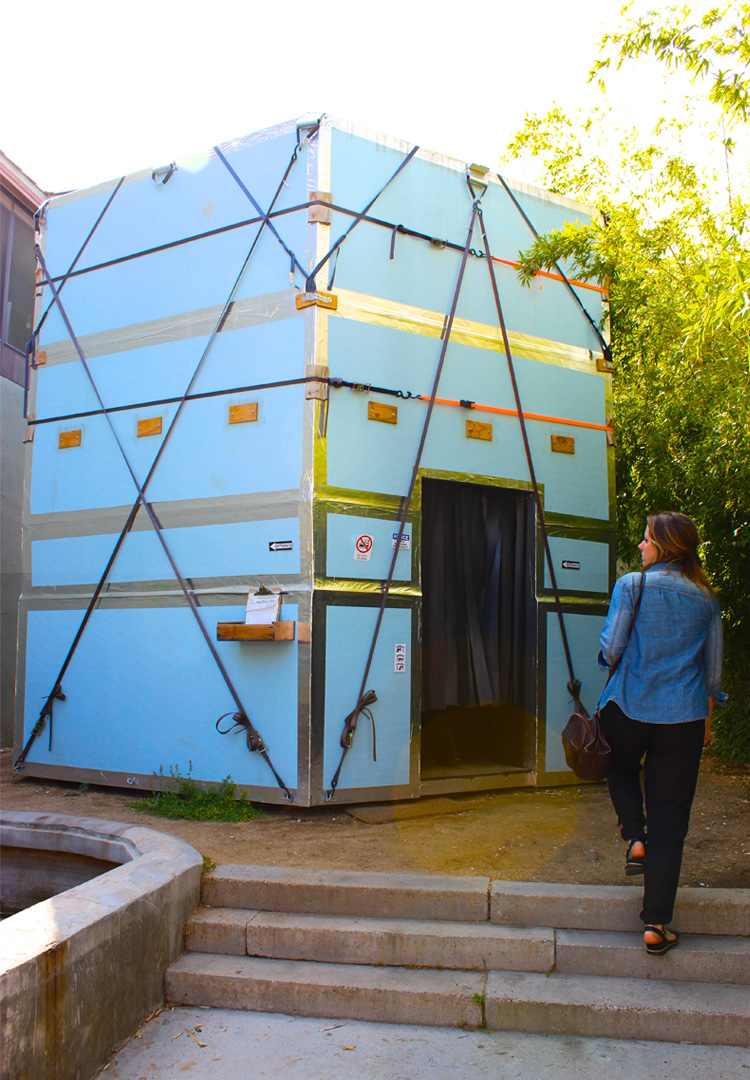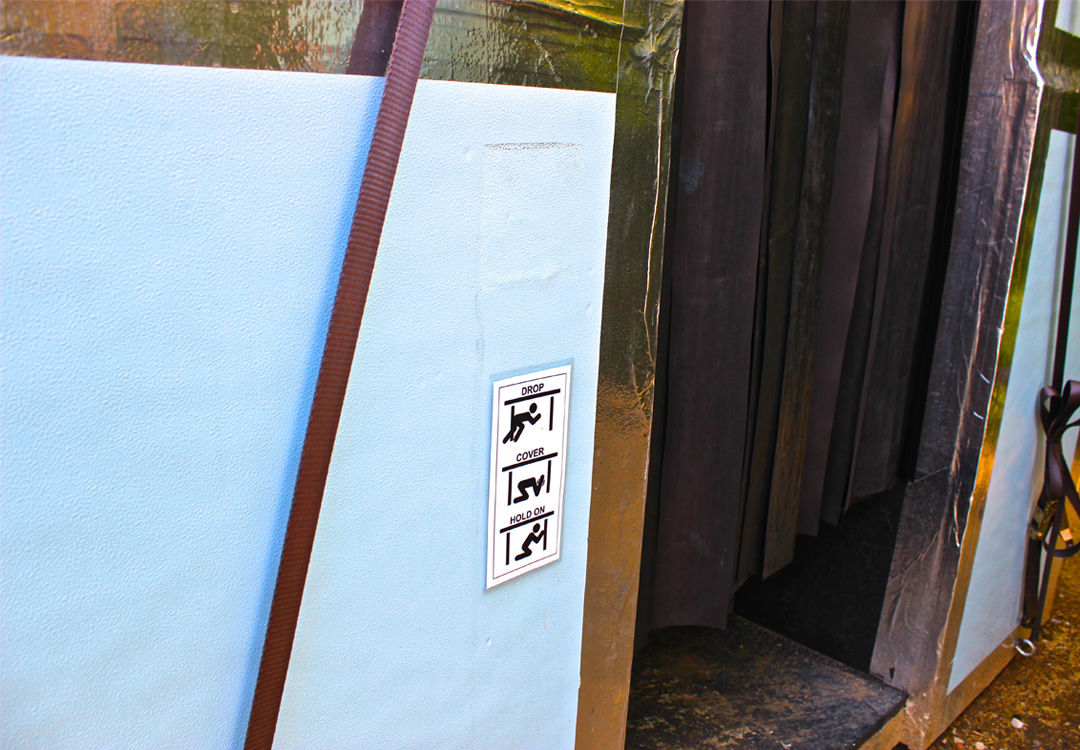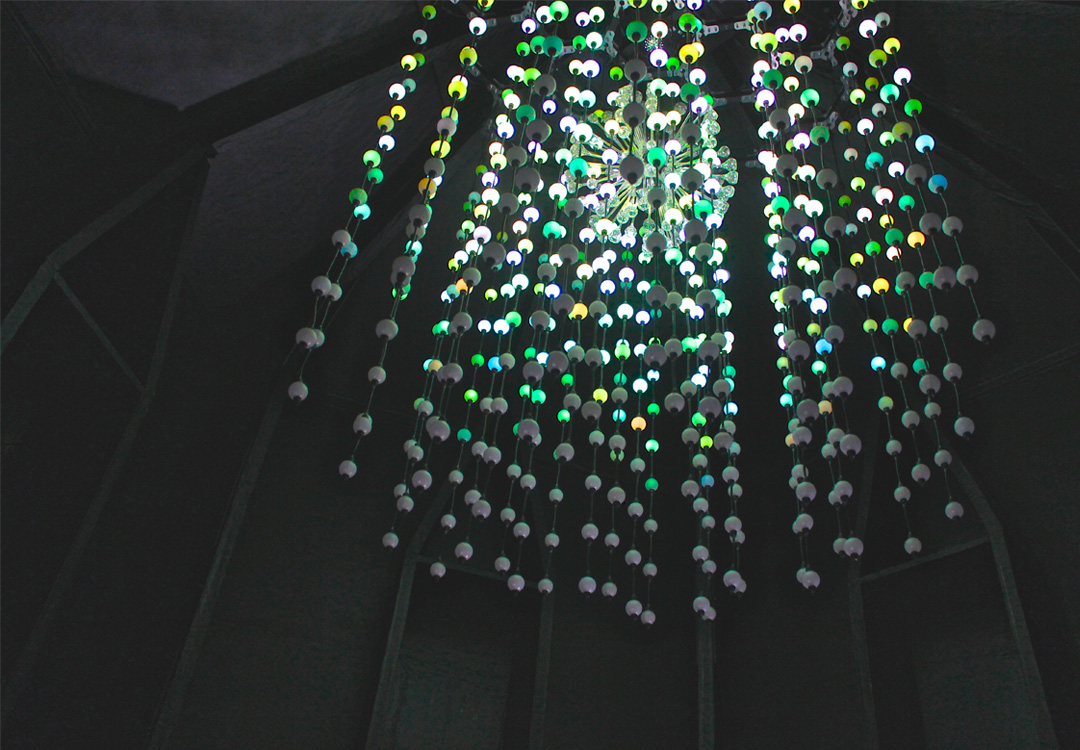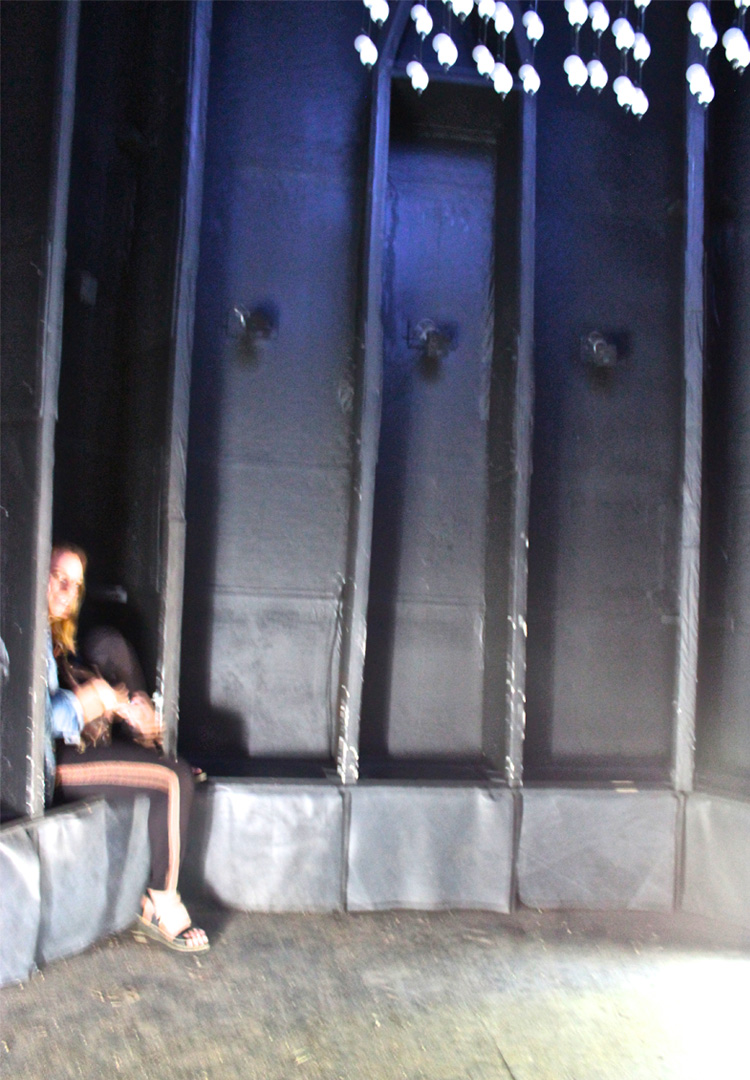 Our squad (I've been dying to use that word!) made our way to Sunset Junction. There are so many great places to visit here. Intelligentsia is a must of course, but in your caffeine haze don't miss the most amazing flower shop called Clementine. First of all, it's just so dang adorable. Secondly, the flowers are gorgeous! It's a wonderful place to lift your spirits… and perhaps pick up a gift to lift someone else's.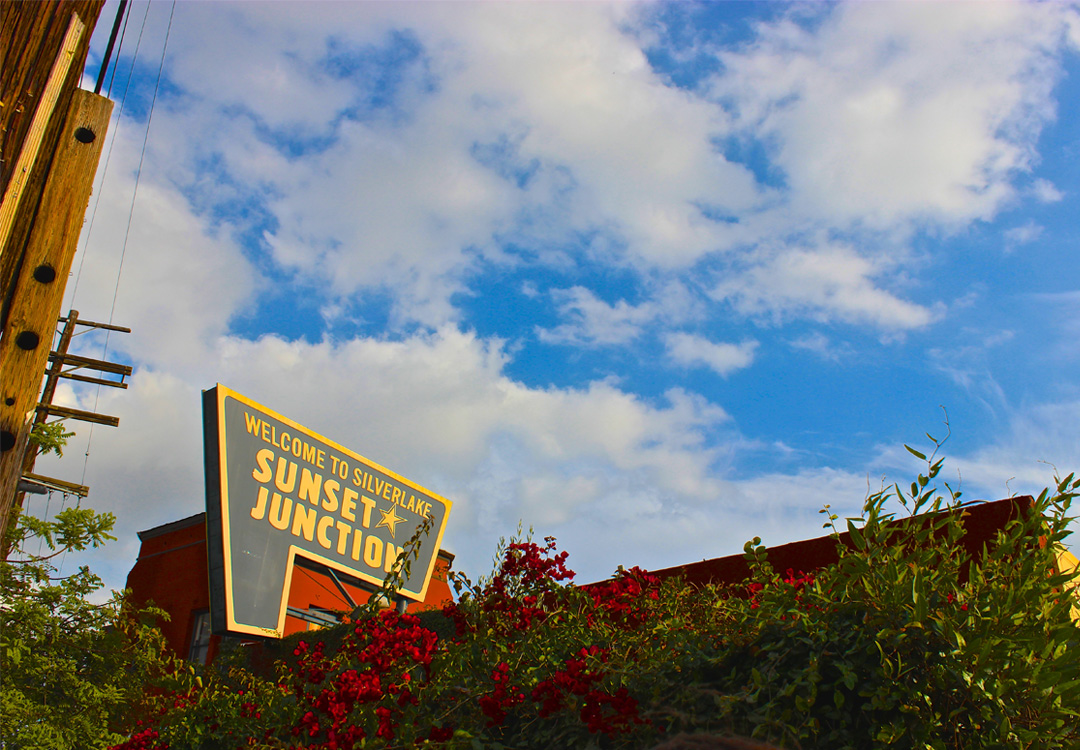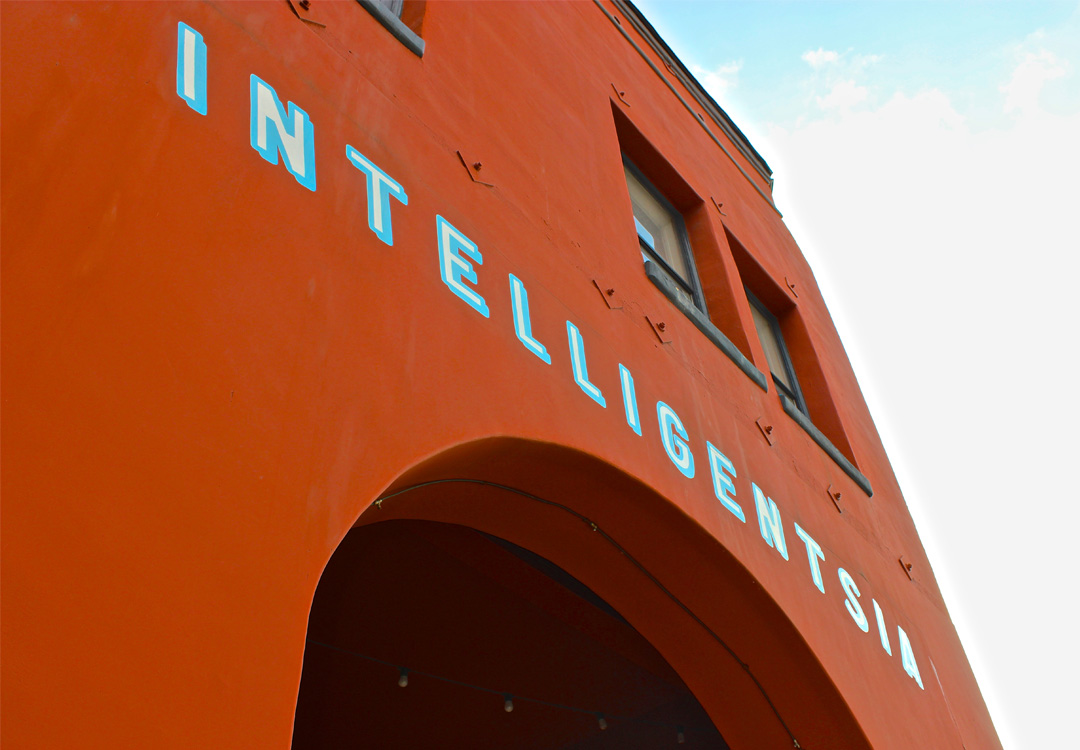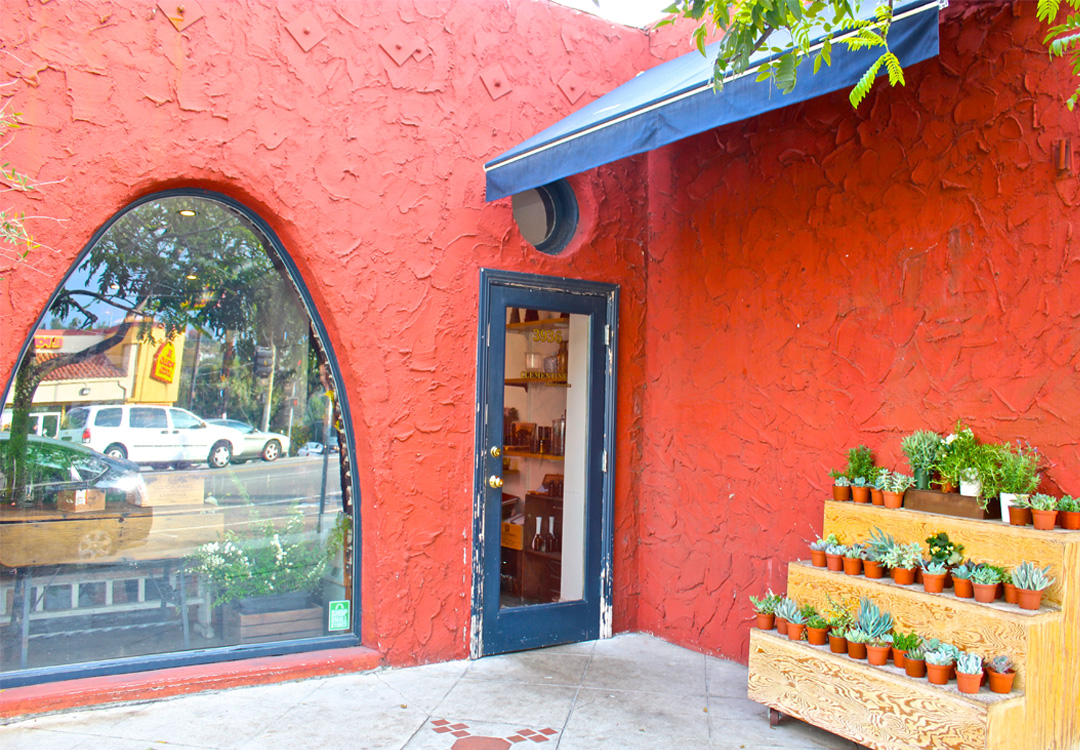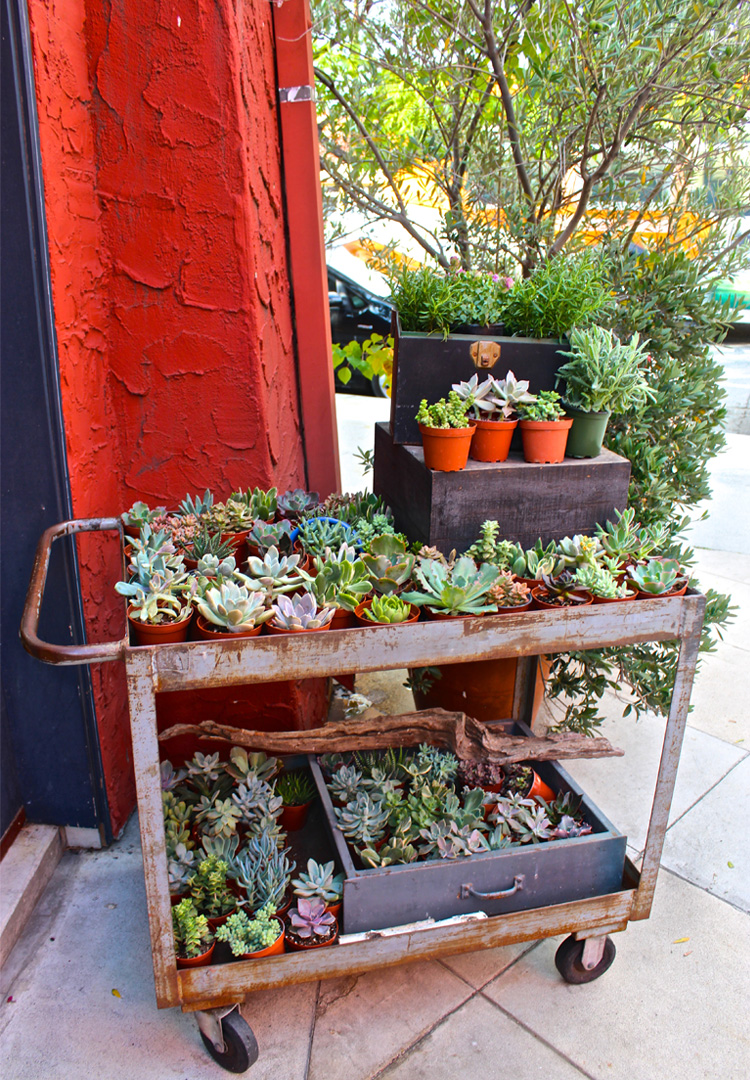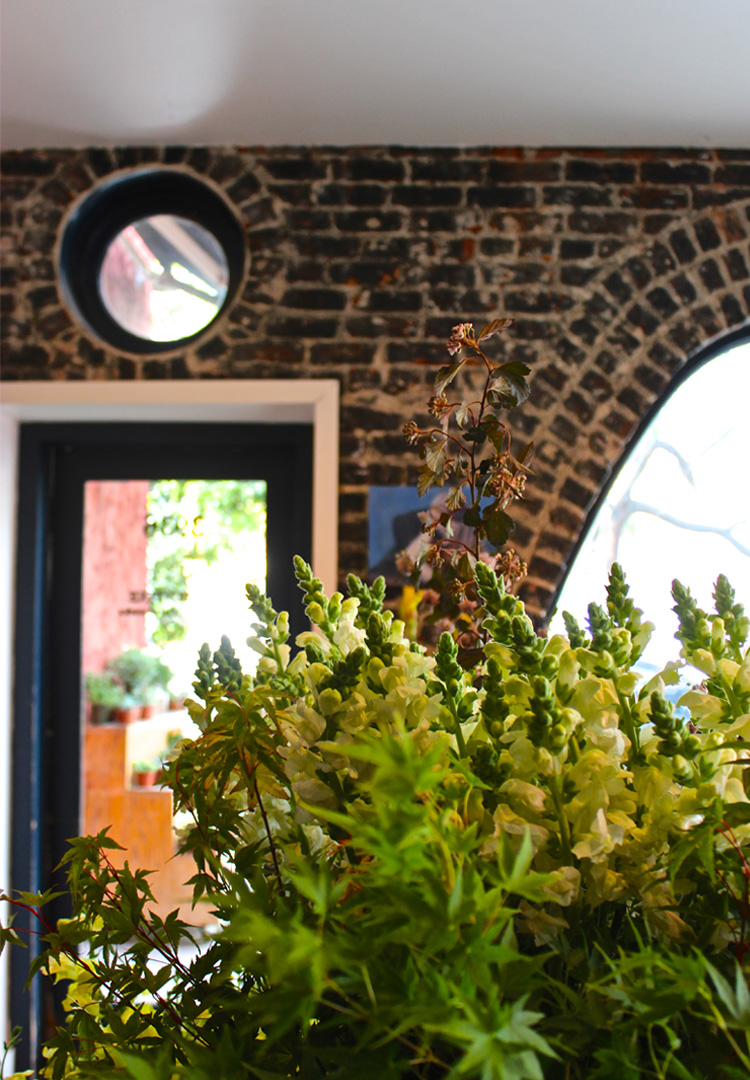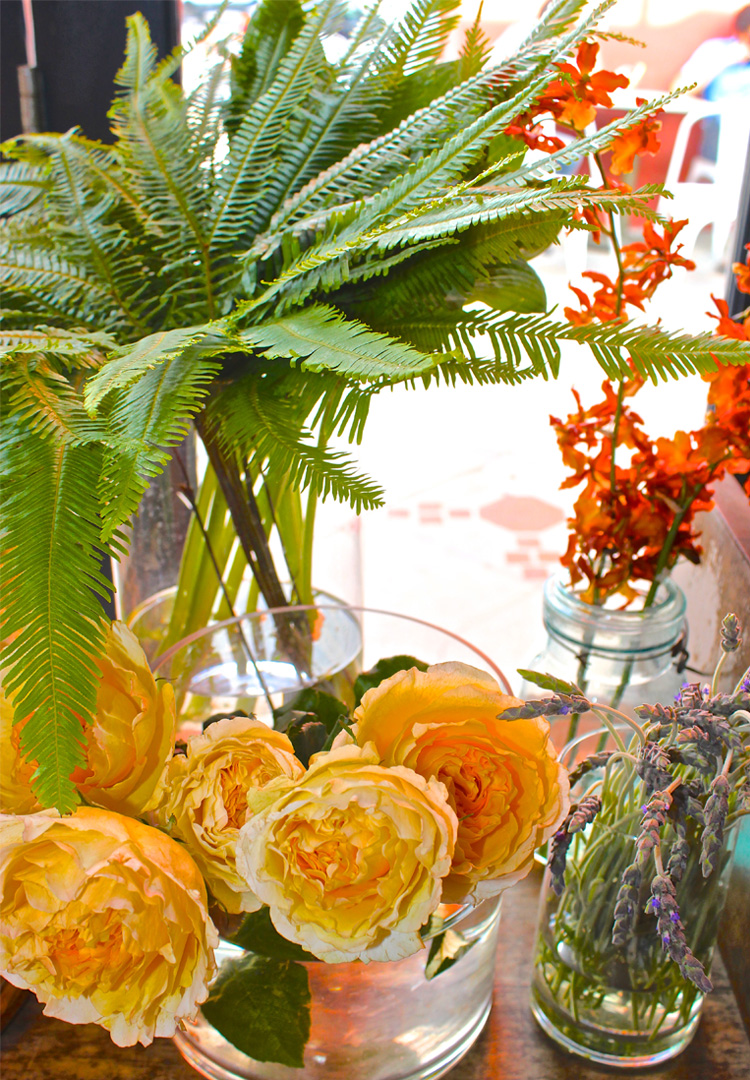 The Cheese Store of Silver Lake was about to close, but they were kind enough to let us take a quick peek at their goods. Wowza. This place is a cheese, wine and fancy food lovers dream. We'll be back.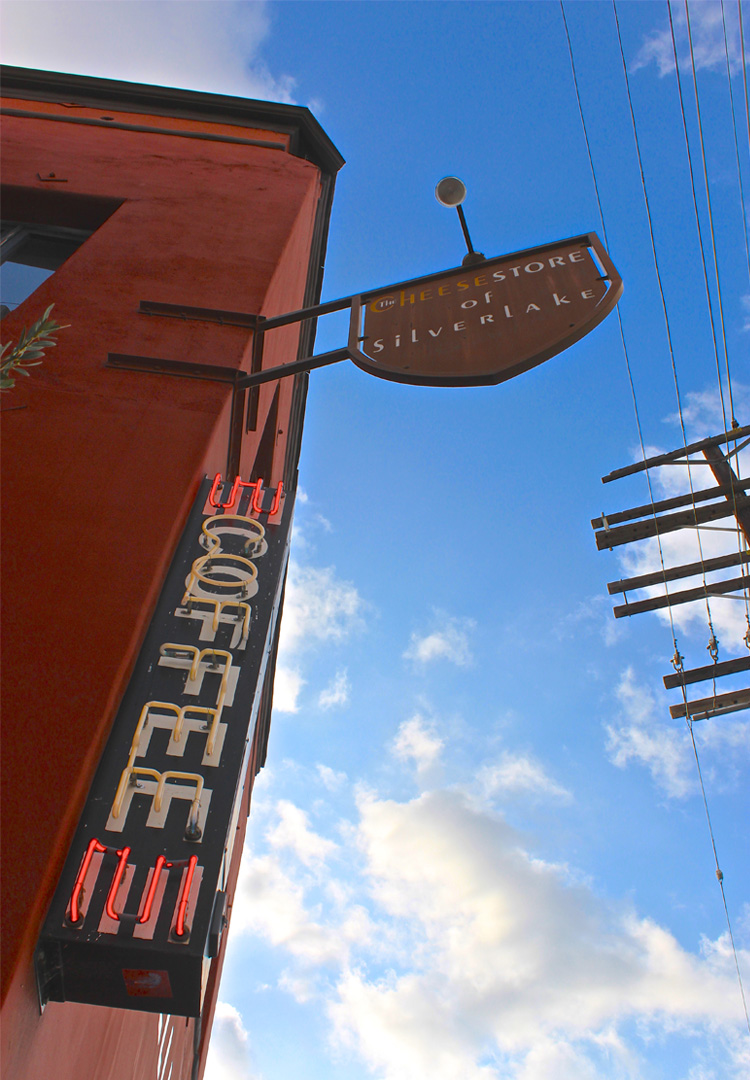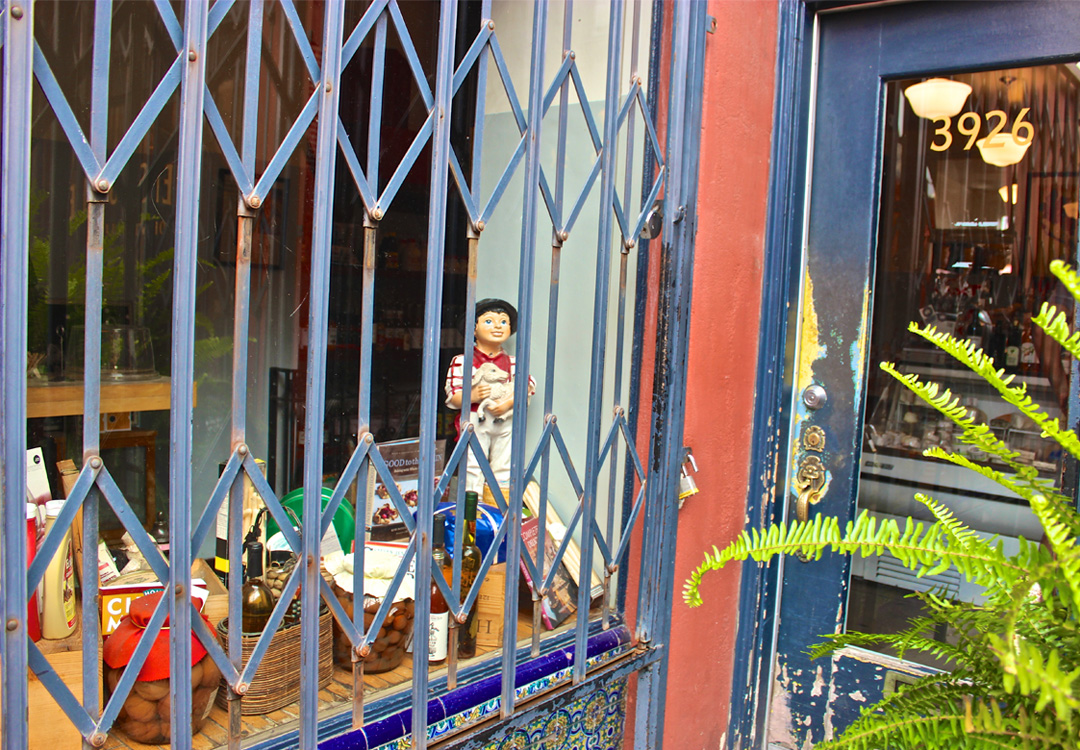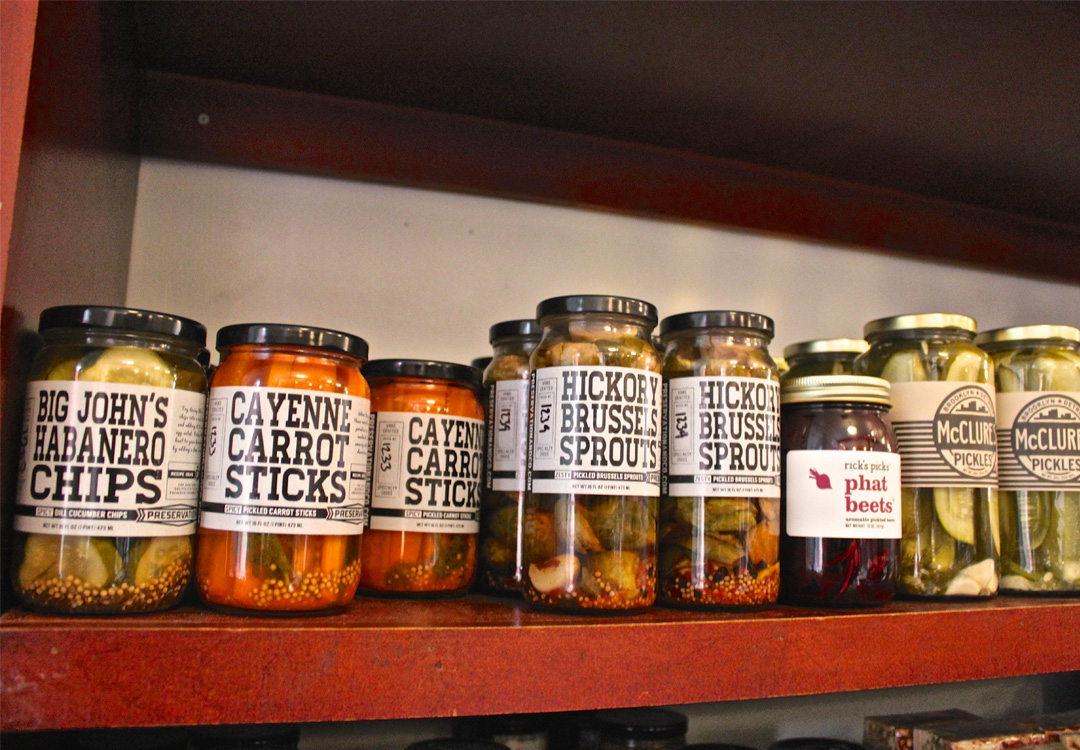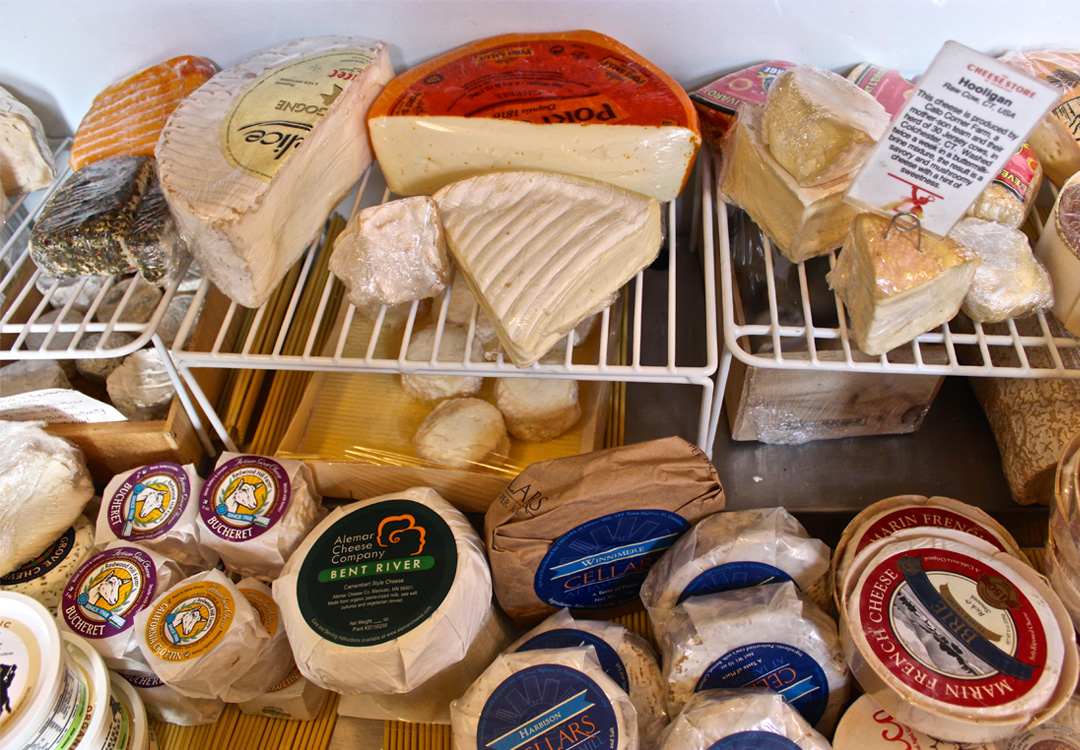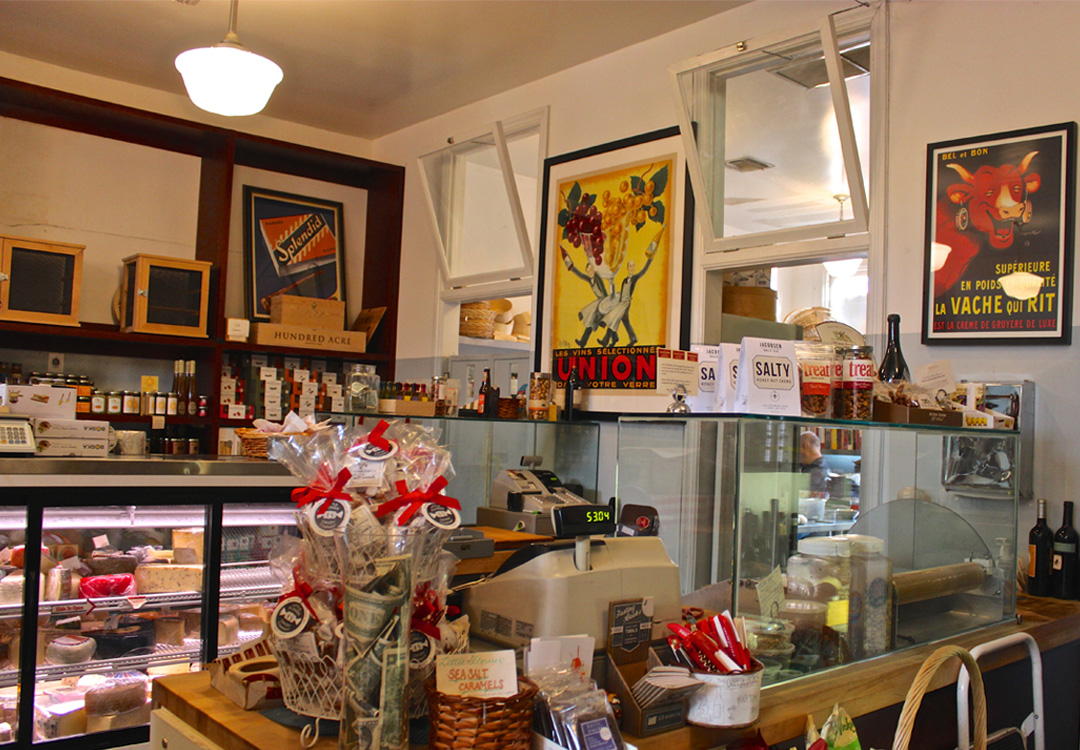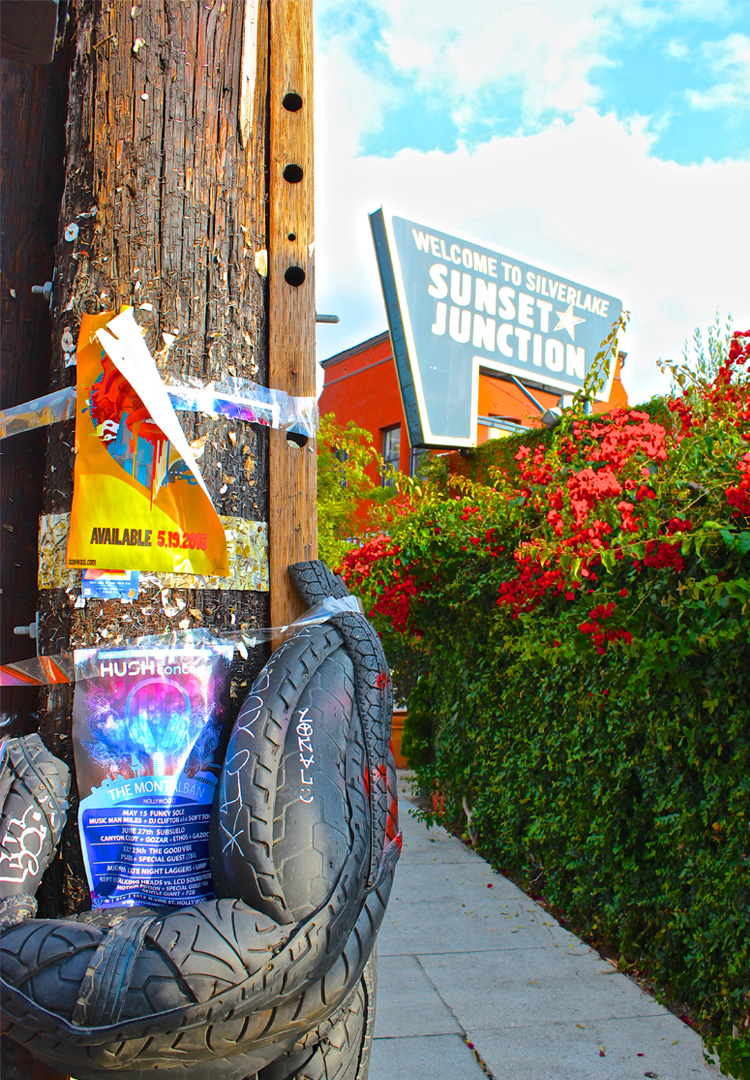 I'm trying really hard not to start this sentence with "We wanted to spice things up, so went to The Spice Station." It's not going well, sorry. Walk down a path to find a gourmet shop filled (filled!) with salts, sugars, spices, chiles and teas. There's a peaceful little spot outside where you can sit and take it all in.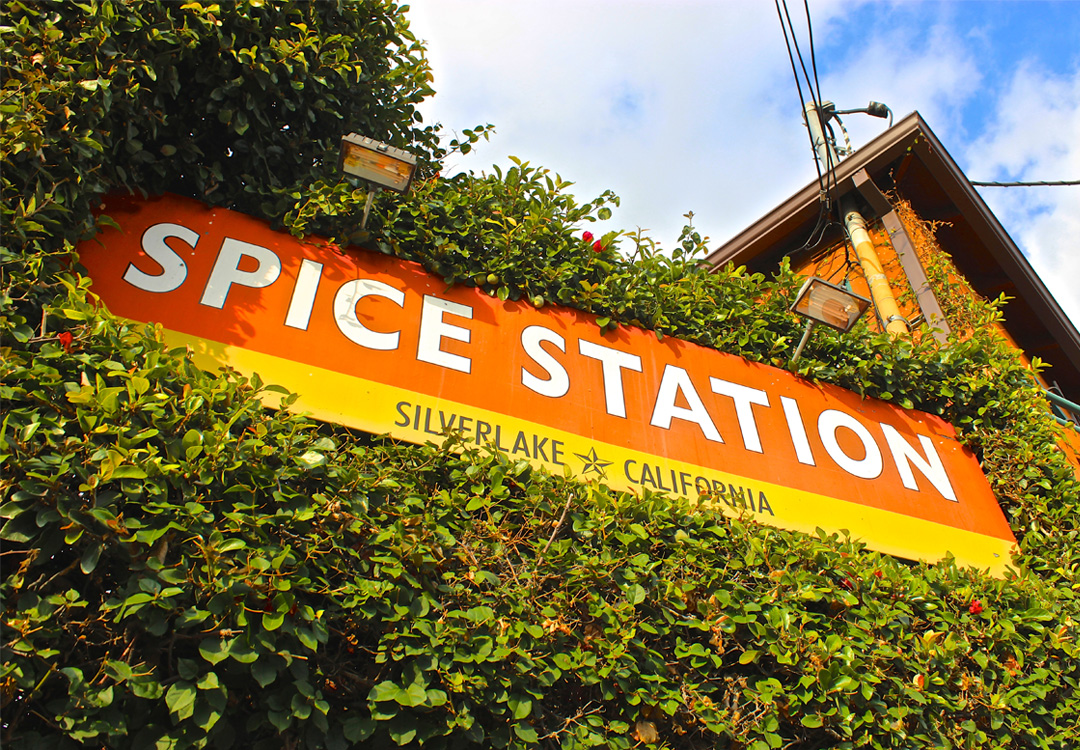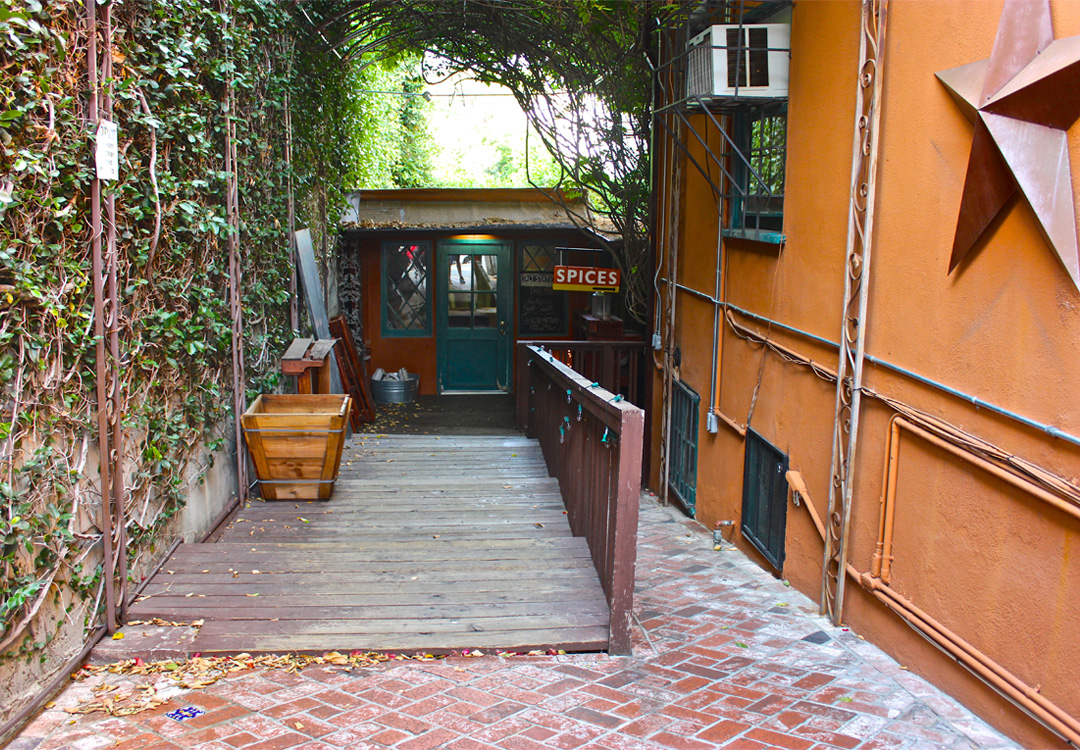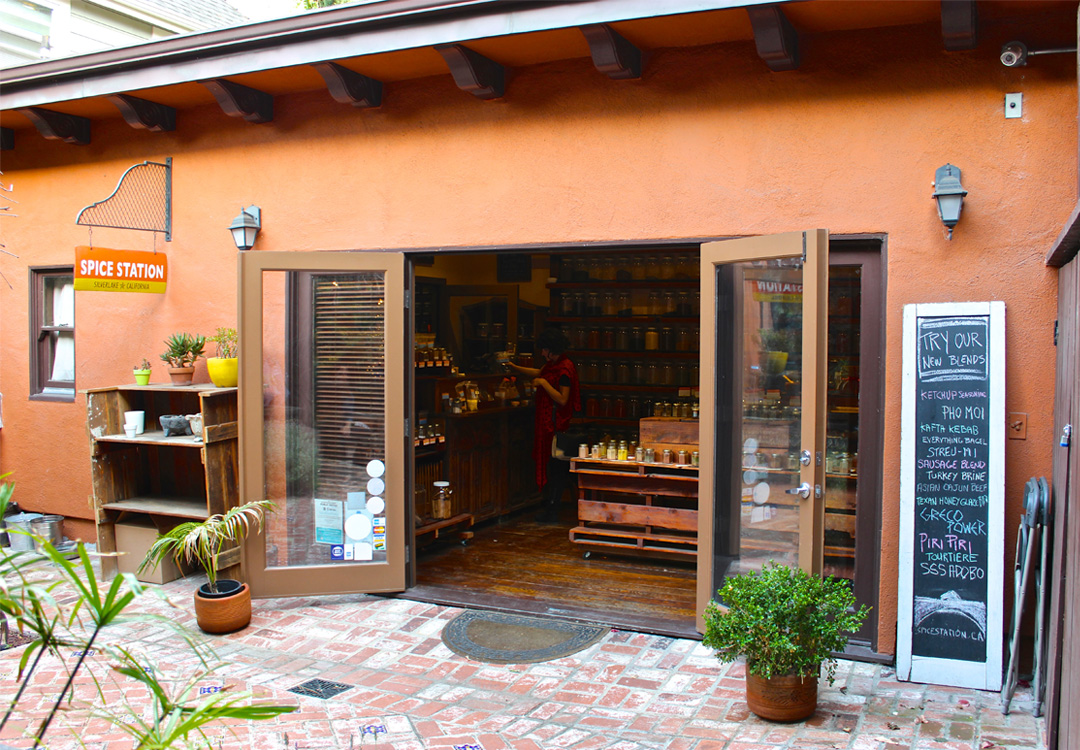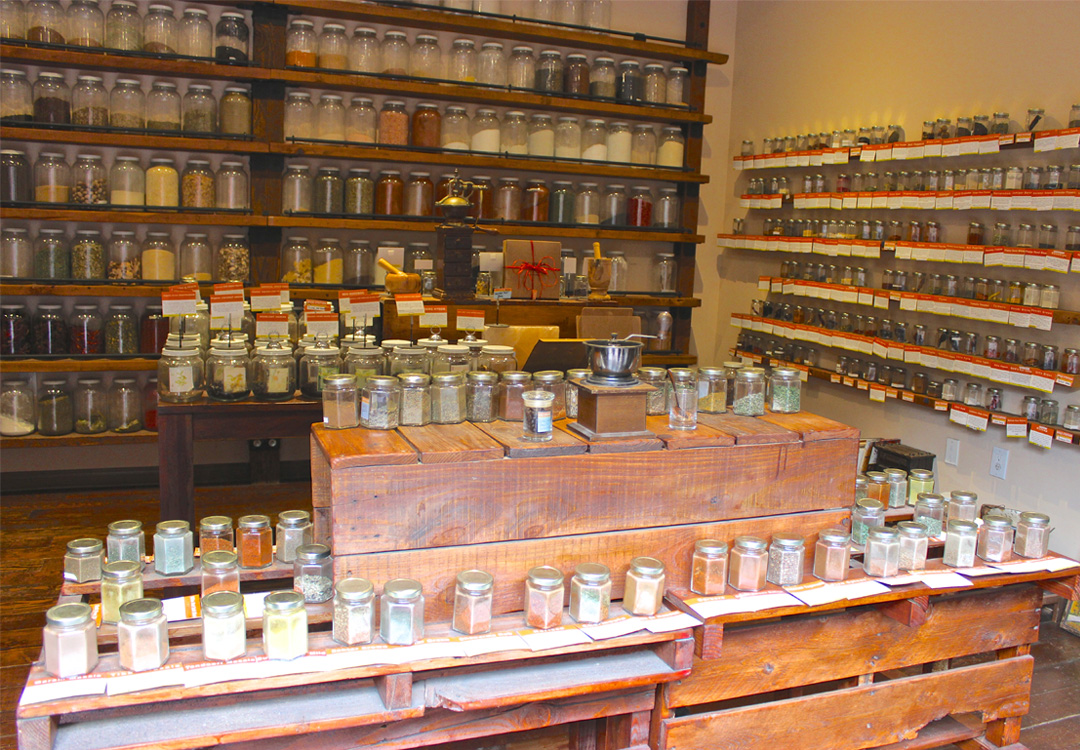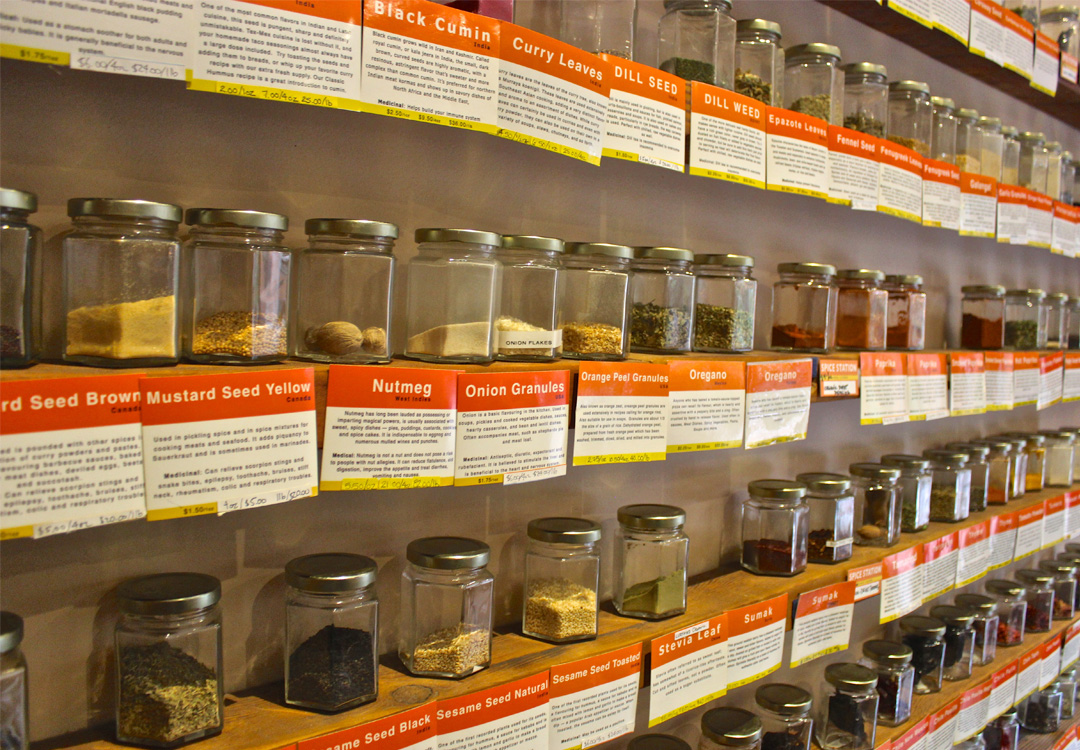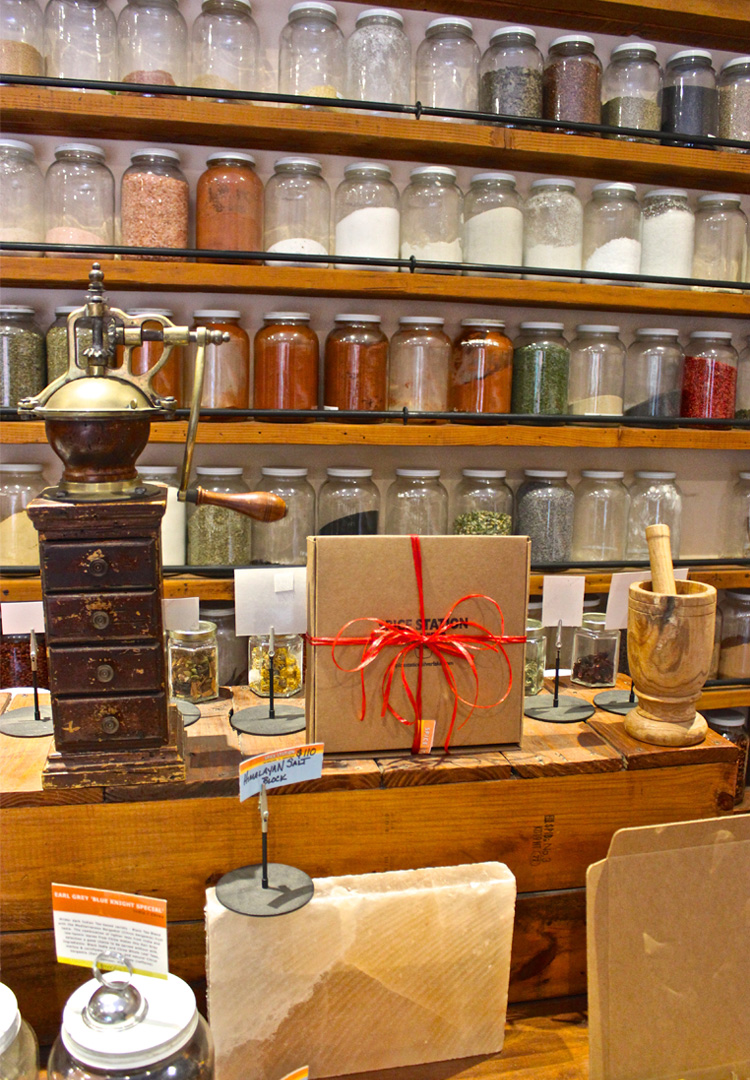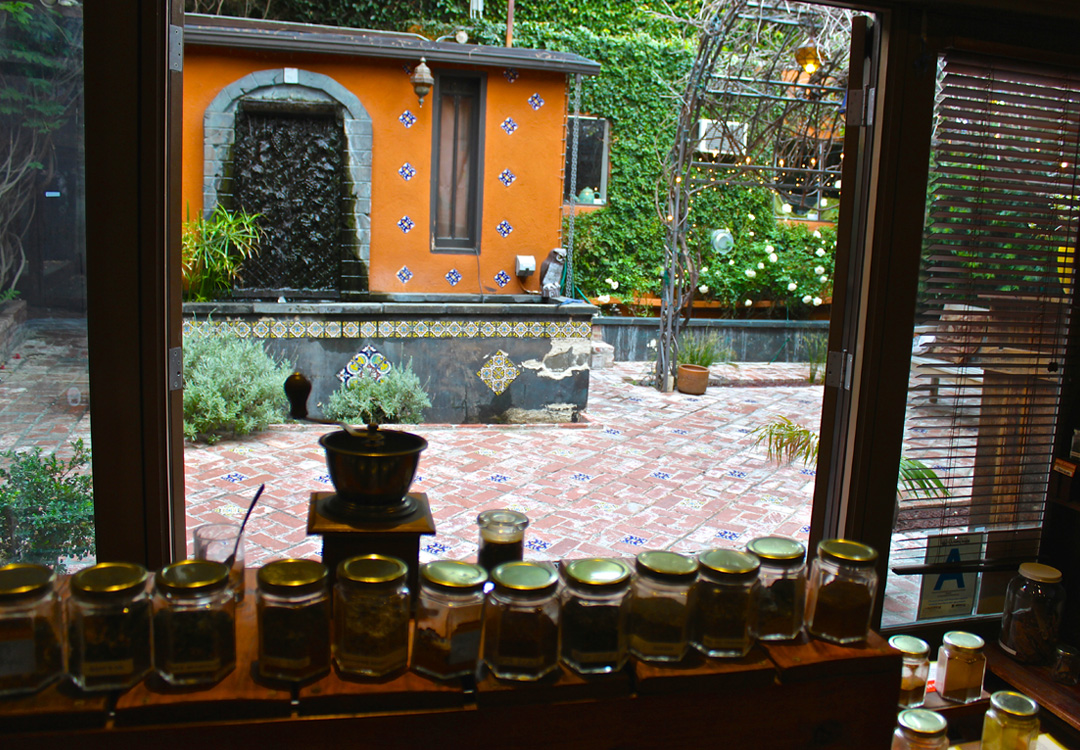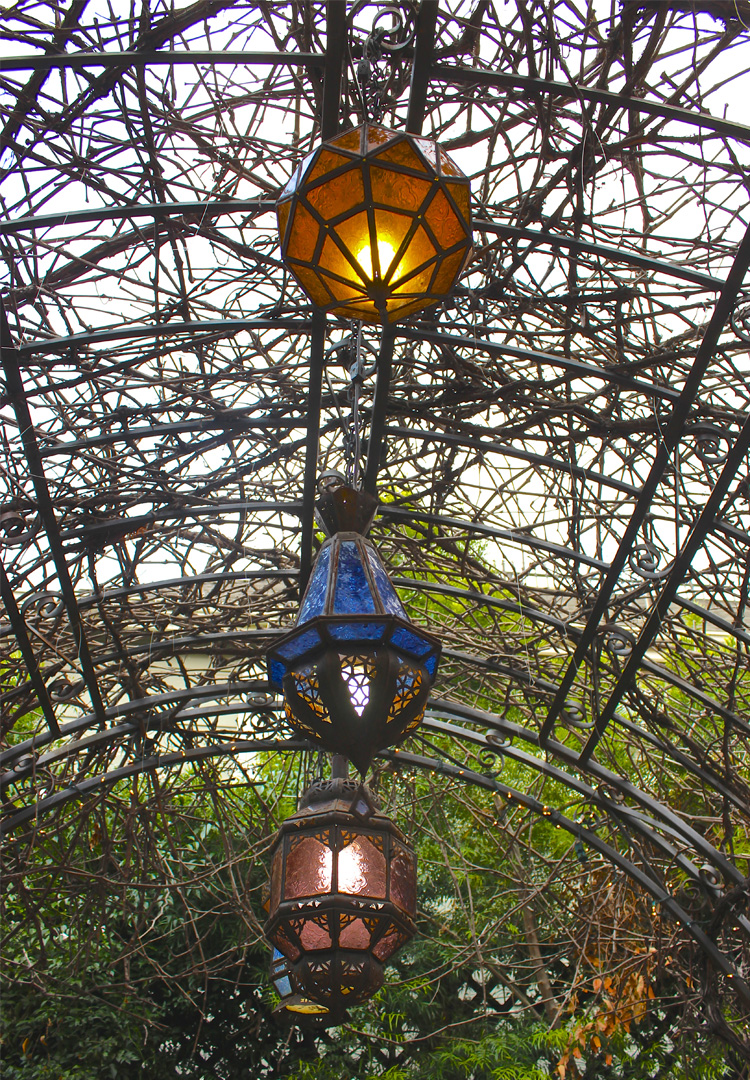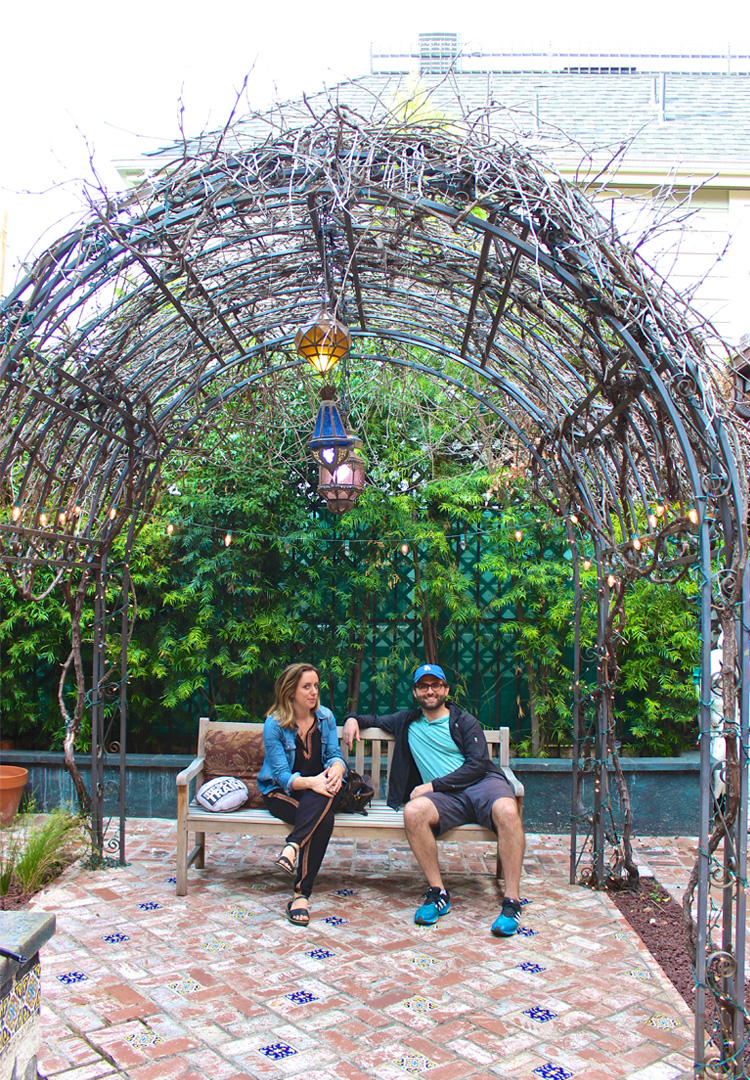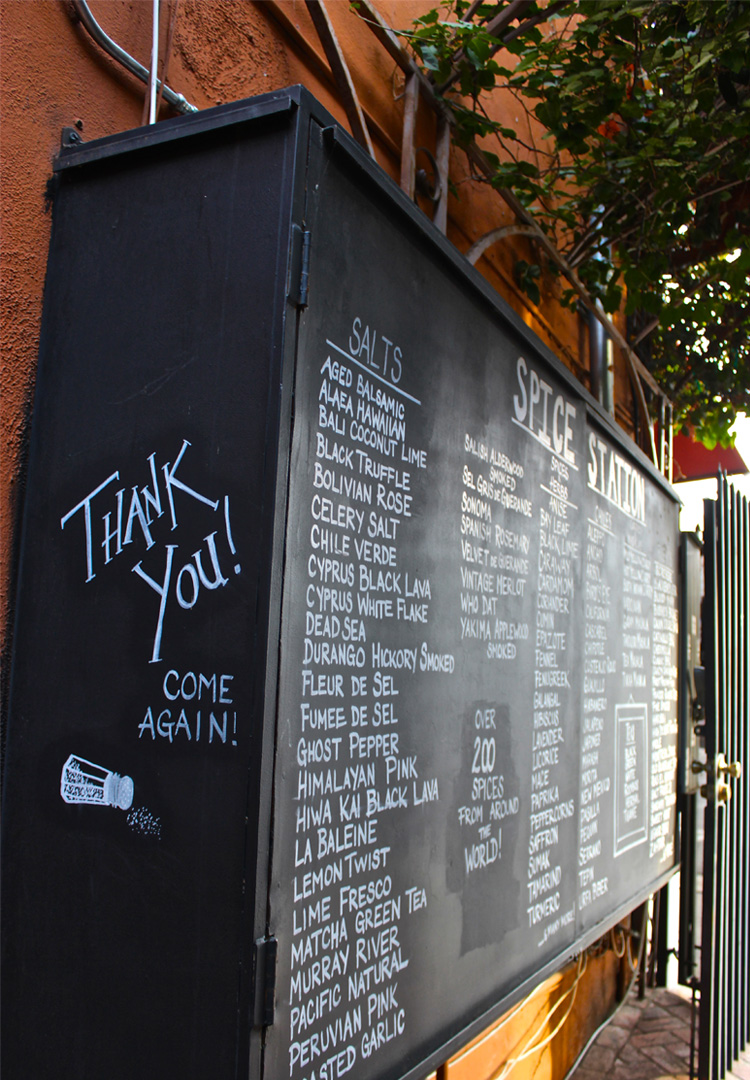 We ended our tour of Silver Lake with some ridiculously good gelato at Pazzo Gelato, grub at Hyperion Public and a beer at The Red Lion Tavern, one of Scott's favorite watering holes. Now it's one of mine too. How have I not been here?! The pics I snapped weren't so snazzy, but you'll just have to trust me. This place is special.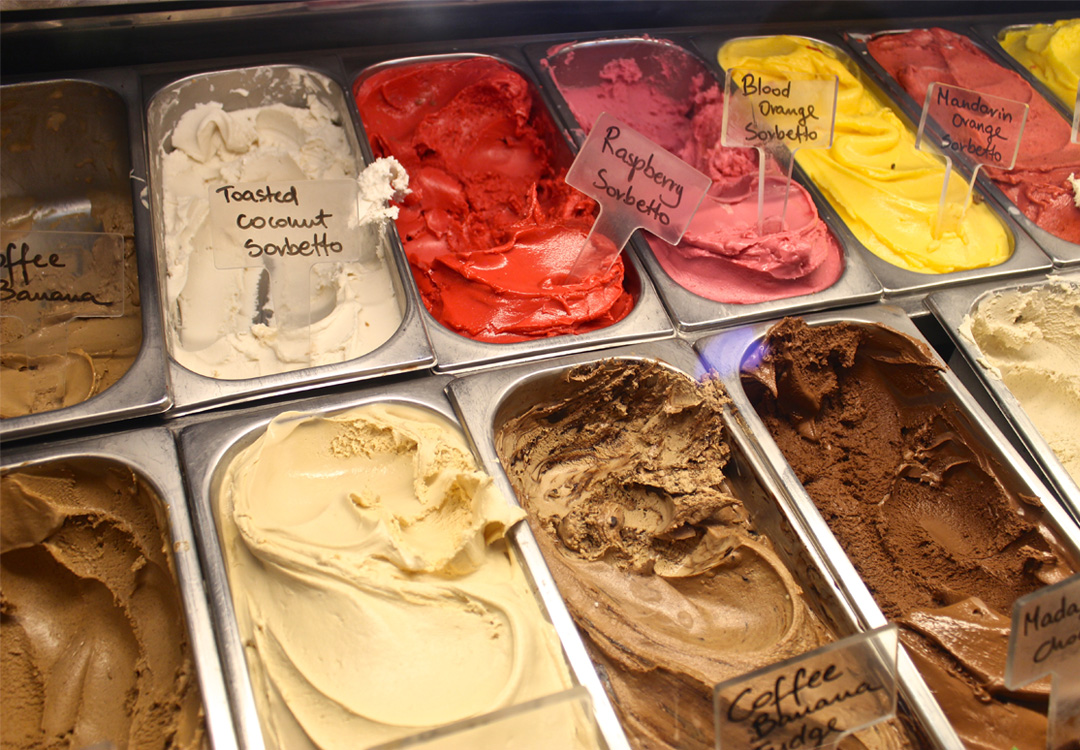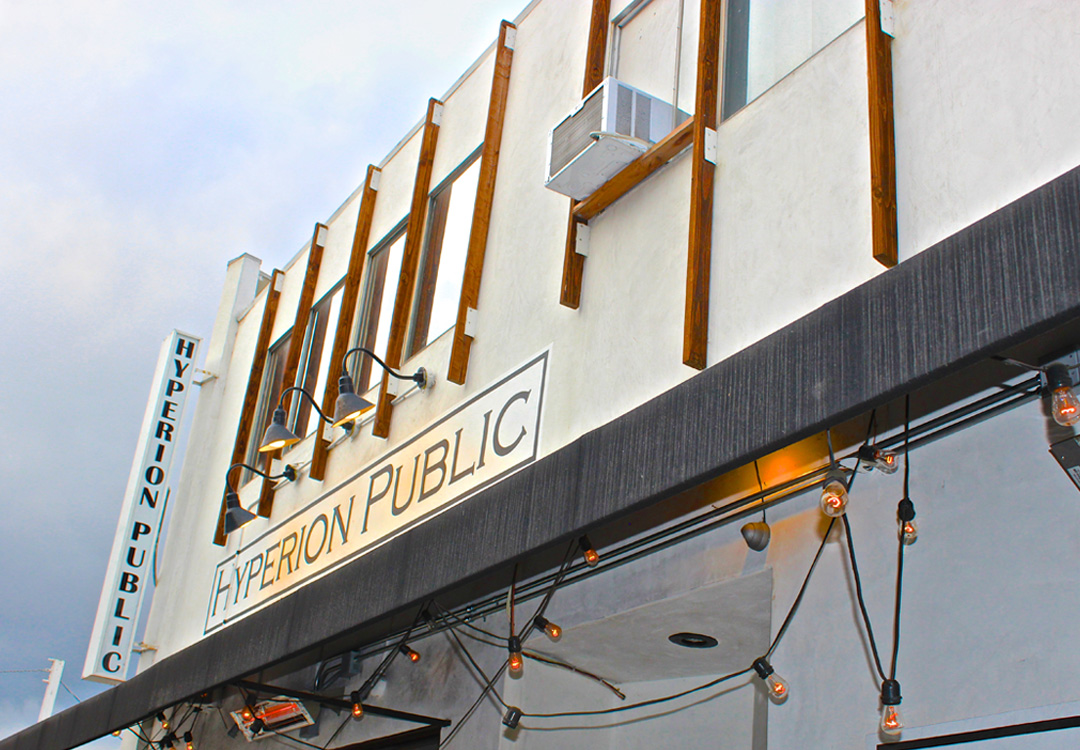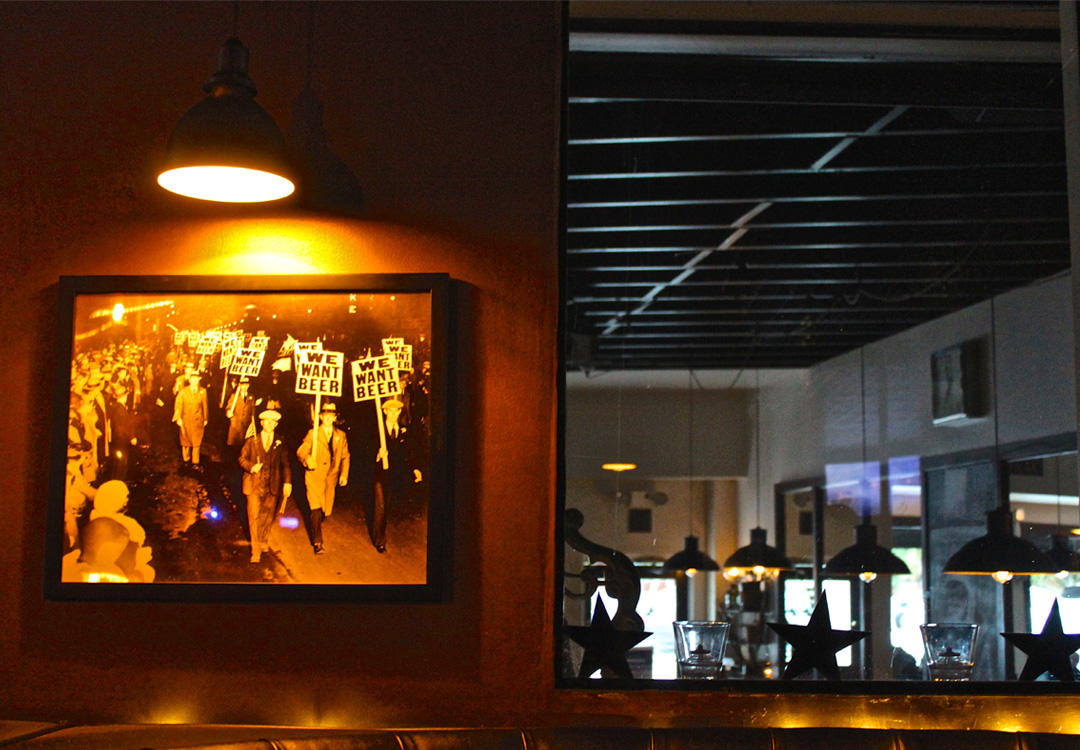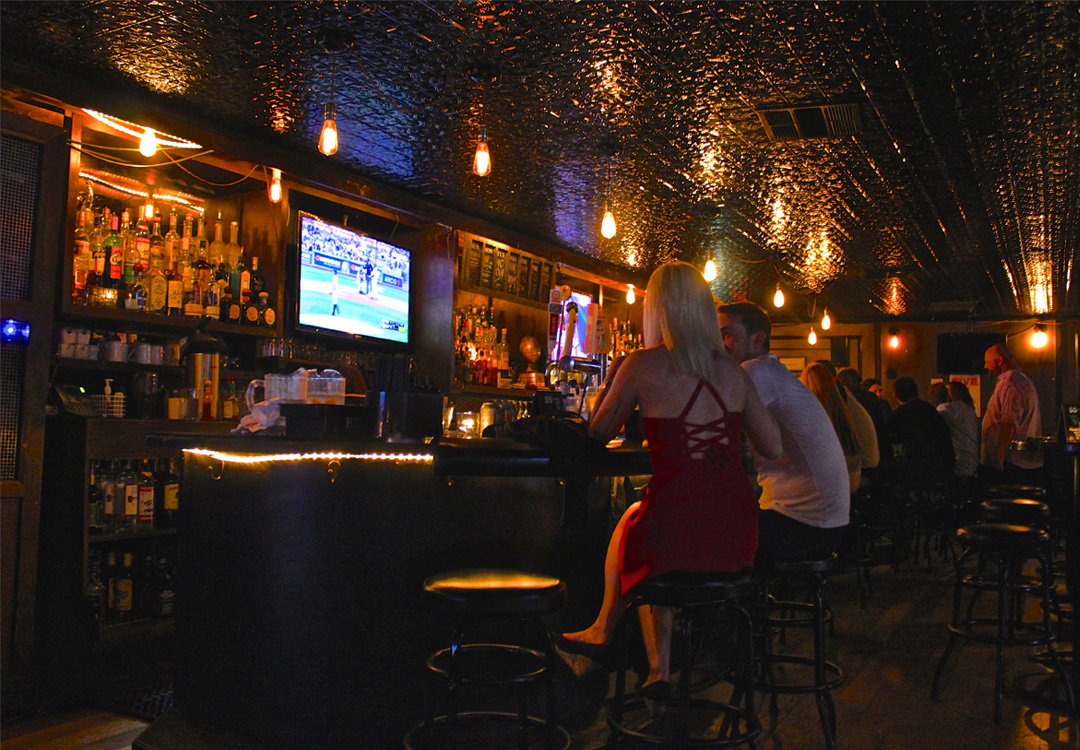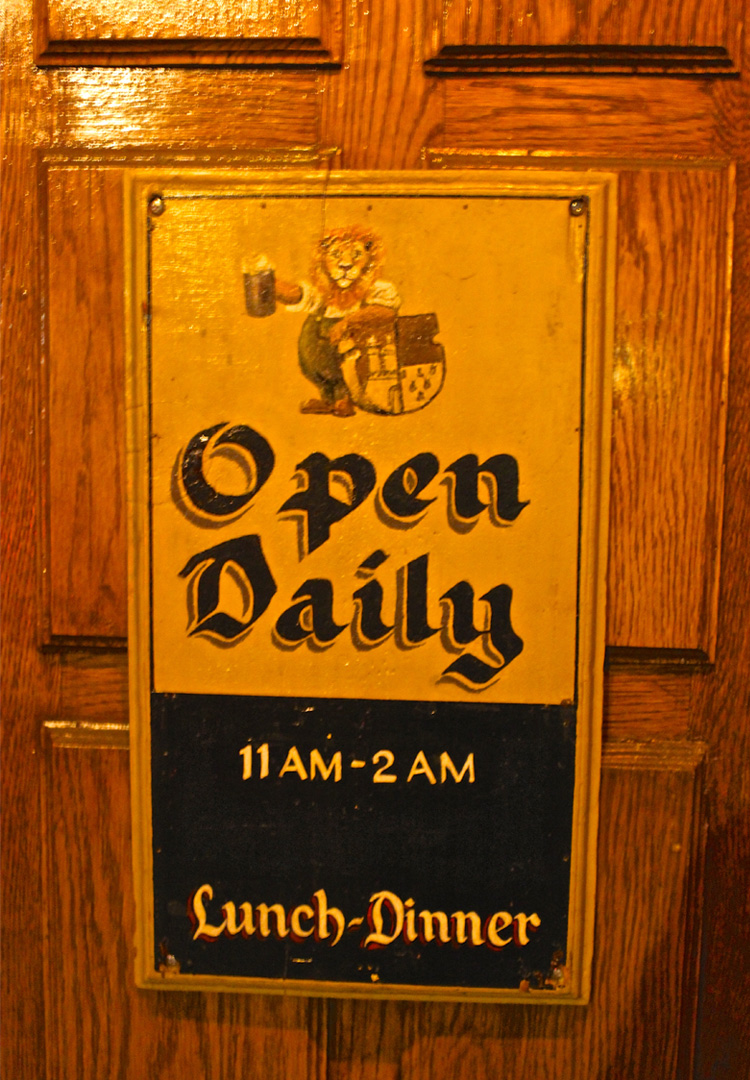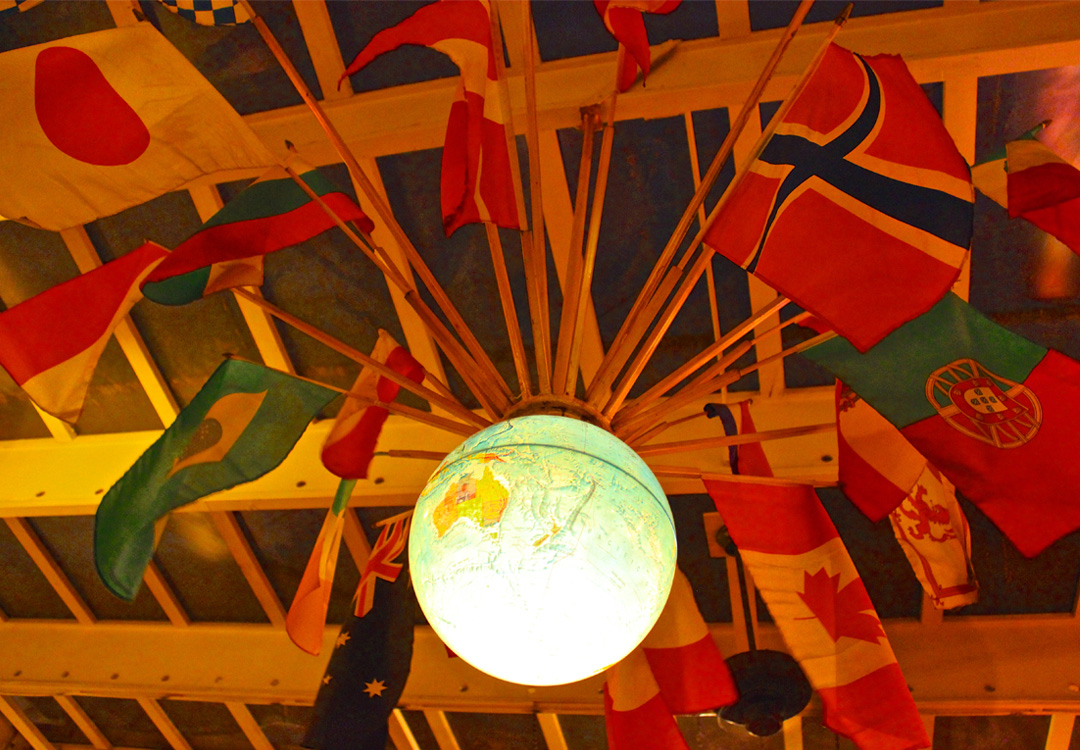 I hope you enjoyed our Silver Lake shenanigans! Special thanks to Larissa and Caitlin (HI!) for showing Scott and I around. Ladies, when can we start planning your move to Austin?