Day 3 of our trip to San Francisco was (you guessed it!) SO FUN! Off the Grid, the roaming mobile food truck extravaganza, hosts a Picnic at the Presidio every Sunday from 11am-4pm. (Their last one for the season is this Sunday so go go go!) What an amazing event filled with a looooooong row of food carts, a stocked bar serving delicious frozen Mimosas and Bloody Mary kits, a separate champagne bar (whaaaaa?) and a sports booth where you can rent games like Cornhole. Fun, right?! When you go this Sunday (and you must!), be sure to stop by the Grilled Cheese Guy for a spicy sammie and a bag of McClure's pickle potato chips.

After admiring the beauty of the Palace of Fine Arts, we came across a couple gorgeous, yet feisty (so sassy!) swans. Since I'm such a huge fan of Benefit Cosmetics, we of course had to visit the boutique on Chestnut. That street has all kinds of fun shops and restos! (Delarosa is a fave.)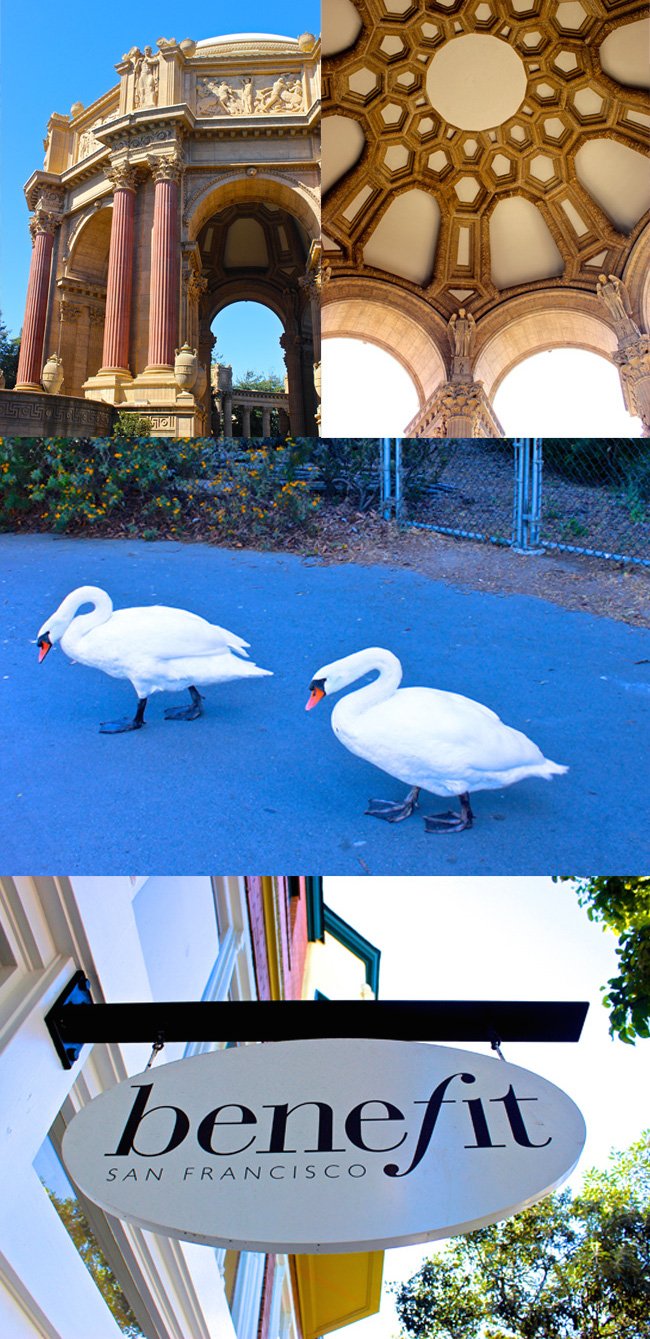 Thanks to the recommendation from our friend Chris (HI CHRIS!) we ended our trip at Suppenküche. Scott studied abroad in Germany so he was super stoked to find they served his favorite bier: Uerige Alt. We're definitely adding this spot to our regular rotation when in town. It's so festive! Perfect for a catch-up session with a friend over a beer boot and bratwurst.
Whew! It was quite the trip. Did we miss any of your favorite San Francisco spots? Let me know in the comments below and I'll add it to our list for next time!
Check out the fun we had on days 1 & 2!
3 Days in San Francisco (Day 1)